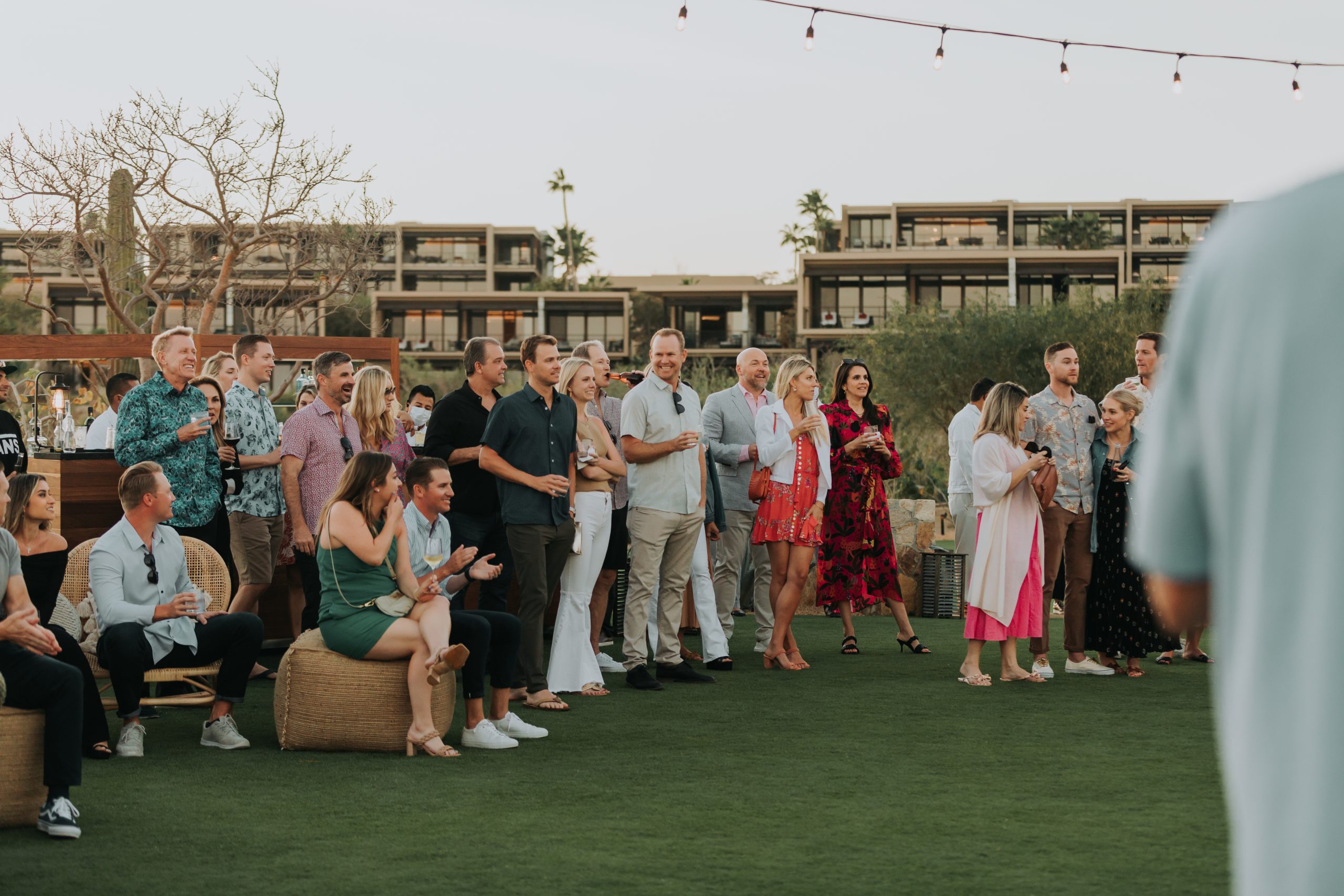 At Voit, it's been our goal for over 50 years to create a commercial real estate firm that values its team members above all else.
Today, we are a privately held and broker-owned firm, which gives our professionals a voice in their careers and in their company. In short, our commercial real estate brokers choose to work here. (No, really – read on to learn why we're against locking our brokers into long contracts!)
Everyone, of course, has their own unique experience at Voit – an experience that's unique to them only. Here, we have Eric Smith, Vice President and Partner at Voit Commercial Real Estate Services, answering the question, "What is the most rewarding thing about working for Voit?"
Let's see what he has to say.
What is the Most Rewarding Thing About Working for Voit?
Although the money and reward of completing a transaction sit high on Smith's list, the most rewarding thing about working for Voit comes down to three things.
First, Smith describes working at Voit as "an experience." Voit supports its brokers, also called client advisors, with an extensive suite of tools for marketing, market research, company-wide events that encourage camaraderie and collaboration, industry-leading coaching, training, and product-specific analytical tools… The list goes on.
Second, Voit client advisors—a part of a privately held and broker-owned firm—are able to enjoy higher commission splits than most competitors.
Lastly, Smith says this: "At Voit, we enjoy a little bit more teamwork and more of an entrepreneurial atmosphere" in comparison to competitors. "I know that to be a fact," says Smith.
Working at Voit, "just has a feeling of working on something that's worthwhile while also being very rewarding financially and emotionally."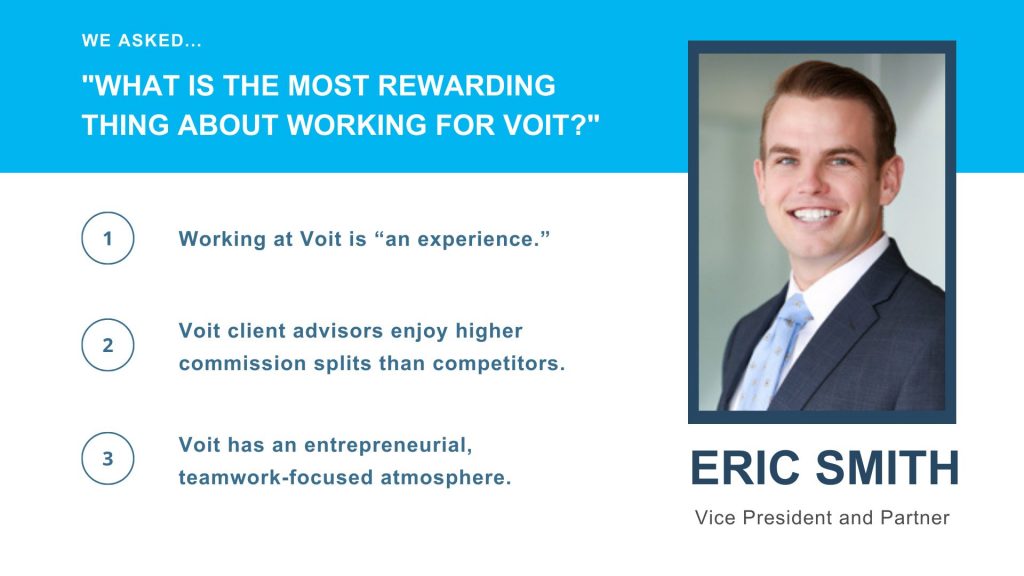 A Day in the Life
Have you ever wondered what it's like to work at a commercial real estate firm? In "A Day in the Life of a Voit Broker," Connor Wieck, Senior Associate at Voit Real Estate Services, shares some of his fondest words about his first five years with our firm.
Check it out!