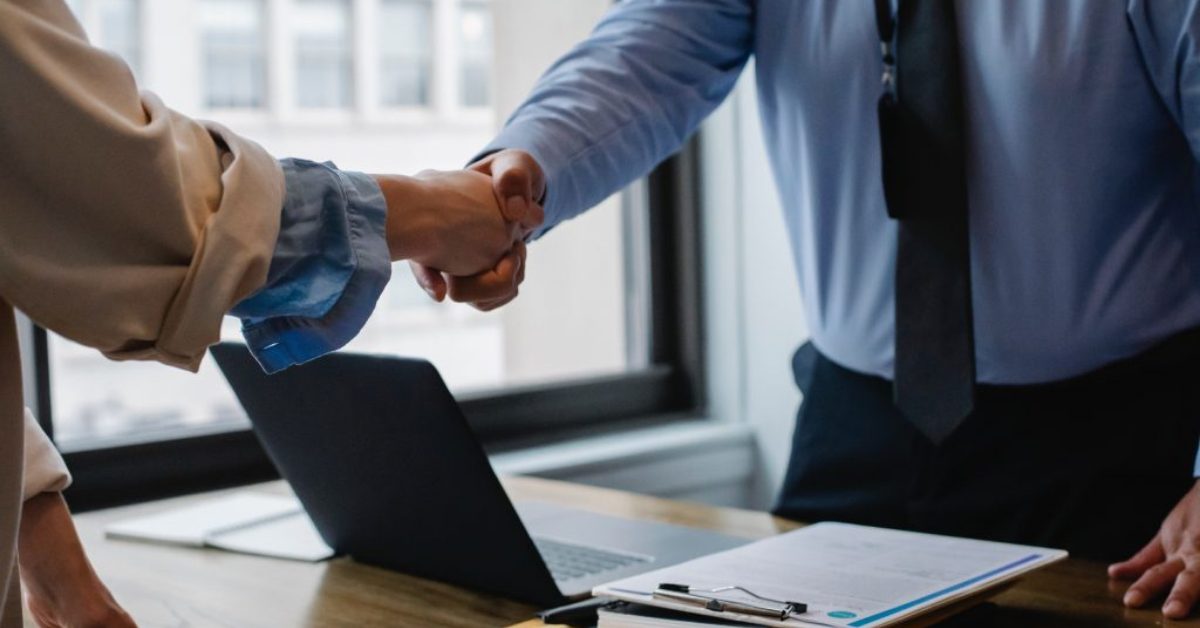 Contractual agreements can be tricky, especially if they're long-term. What if you've committed to something and now things aren't turning out how you planned?
Stepping into a long-term employment contract is a big decision and not one that should be made on a whim. Things aren't always a perfect match, and that's OK.
So, let's chat about long-term broker employment contracts. Do they actually make brokers stay? At Voit Real Estate Services, we're here to help and, of course, have guidance of our own to share.
What's the Problem?
Many real estate brokerages lock their brokers into long-term contracts. As a result, when the time comes to make a career change, brokers are obliged to either pay their way out or lose their "book of business".
But what if a broker isn't the right fit for a brokerage? What if he or she wants to leave? At Voit, we don't lock our brokers in—because our brokers choose to stay.
Here are some of the reasons why they do.
Who We Are
Voit Real Estate Services is a privately held, broker-owned commercial real estate firm based in Southern California. Our company has provided the greater SoCal community with strategic property solutions since 1971—we will be celebrating our 50th anniversary this year!
Throughout our long history, our commercial real estate firm has successfully navigated various market cycles while retaining the unique, family-oriented company culture on which it was founded.
Bob Voit, Founder of Voit Real Estate Services, was a guiding force for the firm from the beginning. Committed to quality, community enhancement, professionalism, and integrity, Mr. Voit seamlessly pioneered new markets while revitalizing already existing areas to establish centers for economic growth and development throughout Southern California.
Mr. Voit, and by extension, the entire Voit team, have dedicated themselves to community causes beyond commercial real estate. A community-centered firm, Voit embraces the social and economic responsibilities that encourage community growth by supporting a wide range of local philanthropic organizations, including giving back to schools and various clubs.
Mr. Voit, in fact, played a role in founding The West Valley Boys & Girls Club and is highly involved, both with his time and financially, with several chapters of The Boys and Girls Clubs of America.
The passion for community that Bob Voit has always embraced is reflected in the Voit culture and among the company's individual team members.
Broker Owned
Voit has a long history of stability and success in the Southern California commercial real estate industry. The past half-decade has been particularly successful for Voit, and for an interesting reason.
Voit's brokerage division evolved in 1987, and 28 years later, in 2015, Voit became a broker-owned firm. This change allowed us—as commercial real estate professionals—the opportunity to have a voice within the firm and in our own careers.
As a broker-owned firm, our professionals sit on the Board of Directors and as shareholders in the company. Our wide variety of resources are allocated based on client needs, and our professionals carry the expertise necessary to make timely decisions to maximize success.
Because we are a privately held firm, we report to our clients—not to Wall Street or outside investors. At Voit, decisions are made in the clients' best interest to fill their unique commercial real estate objectives.
One-of-a-Kind Environment
At Voit, we pride ourselves on being an entrepreneurial firm. What is an entrepreneurial firm? In simple terms, Voit's brokers are allowed the creativity and freedom to find the best solutions for clients. 
Being entrepreneurial means we can find the best solution without the stress of corporate layers to navigate, especially because we are privately held. There are no market or specialty boundaries that limit us.
Additionally, Voit commits to our next generation. We welcome young professionals who are new to the industry and ensure that they have the tools to succeed, encouraging them to participate in industry-leading coaching and training. 
Eric A. Northbrook, Managing Director of the Voit San Diego office, puts it this way: "Senior guys are all in to help the younger guys," he says. "They'll bring younger guys on a listing to help them be successful and learn. They're willing to help without a financial kicker."
That's the Voit difference.
What We Do Best
At Voit, the saying "bigger is better" doesn't exactly ring true. We believe, alternatively, that "better is better." As a regional firm, Voit brokers are true experts and leaders in the Southern California commercial real estate market.
Our brokers know their markets better than anyone. When we need a wider reach, we are able to tap into CORFAC—a valuable network of privately held, entrepreneurial firms (similar to Voit), who provide expertise across all product types throughout the nation.
In addition, many of our Voit professionals are members of SIOR and CCIM. Thus, our clients receive the proper connections to solve their needs, no matter how substantial.
Resources
Ensuring that every team member has access to key resources for success is essential for Voit. Some of these resources include:
An Alliance with Real Capital Markets (RCM/Lightbox)

Comprehensive Training

An In-House Research Team with access to Market Data and Research

Marketing Support Staff

Corporate Resources, including branded marketing templates
Although Voit knows business, we also prioritize connection, collaboration, and fun. We're all about the people and accessibility at every level. Having an open-door policy is essential for us.
Why We're Against Long-Term Contracts
At Voit Real Estate Services, we are in the business of helping people, whatever that may look like. We recognize that life is fluid. One decision might be good for you at one point in life, but not another.
We go through life's changes and are human, like you. Whether it be a cross-country move, loss of a loved one, divorce, or the arrival of a new baby, we realize that things change and oftentimes, your career follows suit—which is why we don't believe in locking our brokers into long contracts.
Instead, we are flexible, providing creative solutions that create value for our clients and their commercial real estate goals. Whether you're a broker, an employee, a landlord, an investor, or a business looking for the right space, contact us today to find out what Voit can do for you.