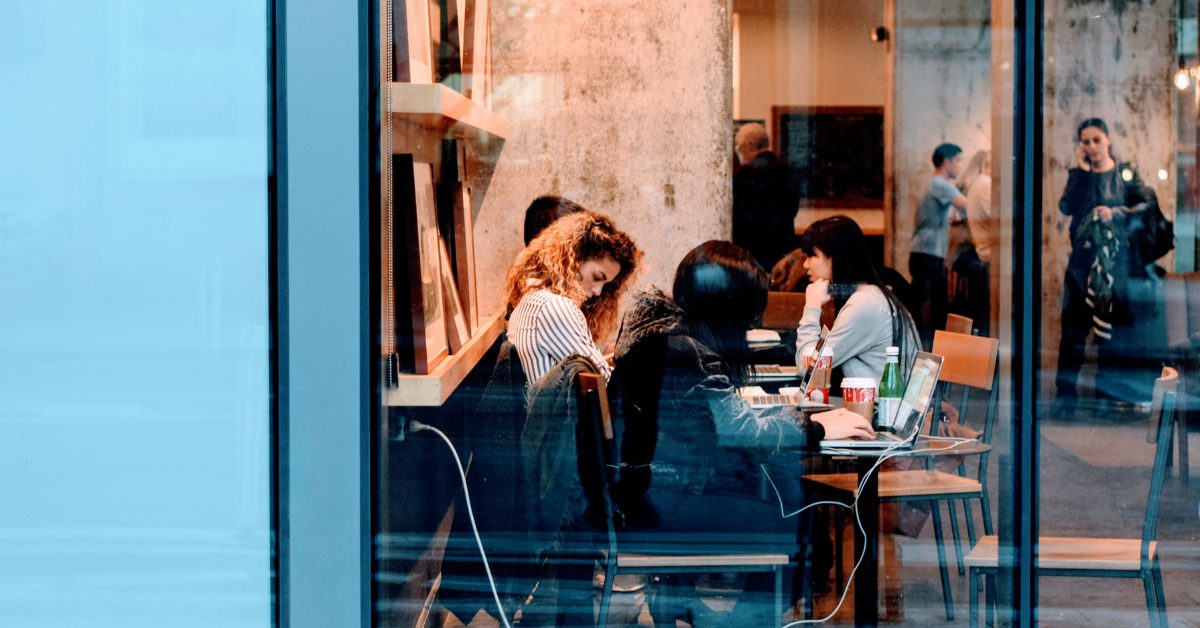 The work landscape has changed dramatically over the past two years. Companies that were once in person are now on fully remote or hybrid work models, and appear to be here to stay.
With this, employees are finding alternative spaces to work. Enter: Third places.
But first, what are third places? How are they changing the work landscape? And what does this movement mean for the commercial real estate industry? Let's discuss.

What is a "Third Place"?
A "third place" refers to "places where people spend time between home ('first' place) and work ('second' place)."
The term "third place" was coined by urban sociologist Ray Oldenburg in his 1991 book The Great Good Place.
Examples of third places include:
Coffee shops
Gyms
Bookstores
Community centers
Parks
Churches
Hotel lounges
The list goes on. We love how Curbed puts it: A third place is "a community's living room… Inexpensive places where people come together and life happens."
Why Are Third Places Gaining Popularity?
We're all familiar with the work-from-home model (some more than others!). Third places are a great way to break up the work week.
These alternative locations provide employees with a change of scenery while allowing them to meet up with colleagues if needed.
Today, remote and hybrid work goes far beyond home and the office.Research shows "some 36% of employees work in such 'third places' at least once a week."
What Does This Mean for CRE?
So, what does the increased use of third places mean for commercial real estate?
With an influx of remote and hybrid work models, the CRE industry can anticipate a greater demand for quality co-working and shared spaces. This might include spaces like WeWork, TechSpace, and Impact Hub as well as previously mentioned third places, like coffee shops, bookstores, community centers, etc.
Commercial investors should be aware of this shift. In addition to an increased need for quality third places, there is a tremendous opportunity for CRE that emphasizes outdoor amenities—gardens, patios, rooftop decks—and open office design.
In the last two years especially, we've noticed a trend of converting warehouses to office space, which allows for plenty of room to spread out. CRE investors and developers cannot fail to overlook these changes.
Interested in learning more about the changing work landscape? Check out our articles "How CRE Is Evolving to Support Hybrid Workspaces" and "Commercial Real Estate and the Digital Nomad."