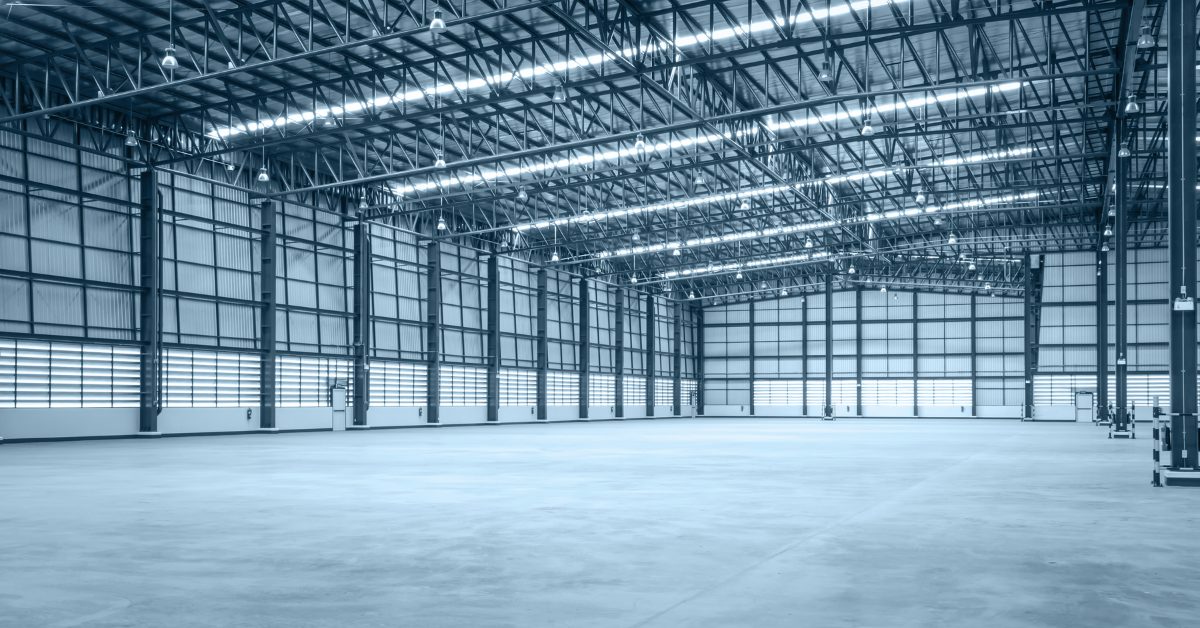 Industrial real estate is a sector of commercial real estate that blazed forward, full steam ahead even during the midst of the COVID-19 global pandemic.
With the influx of online shopping, industrial real estate has become even more of a hot commodity. Moreover, companies are buying up industrial facilities to house AI robots that support the production, packing, and shipping of all these products.
But what does the future hold?
Forbes wrote a noteworthy article titled "What Can Industrial Real Estate Leaders Learn From The Colorado Warehouse Market." Here, they detail Colorado real estate trends that are popping up all over the country.
The bottom line? Demand for quality industrial space is continuing to increase, which is driving prices up and creating a competitive buyer's environment.
As Forbes says, "companies snatch up existing warehouses and distribution centers as soon as they become available."
Due to cheap money and low supply, current pricing for industrial buildings is more than double the previous market peak back in 2008. For those who purchased their buildings back in the 1990s, their properties are worth up to eight times their original purchase price.
Let's give a high-level overview of what industrial real estate is before we pass the reins off to Forbes.
What is Industrial Real Estate?
Industrial space refers to any commercial property used specifically for industrial purposes. For example:
Warehousing

Manufacturing

Storage

Logistics

Showrooms
The need for this industrial space is on the rise nationwide, and according to our brokers, there's "no end in sight."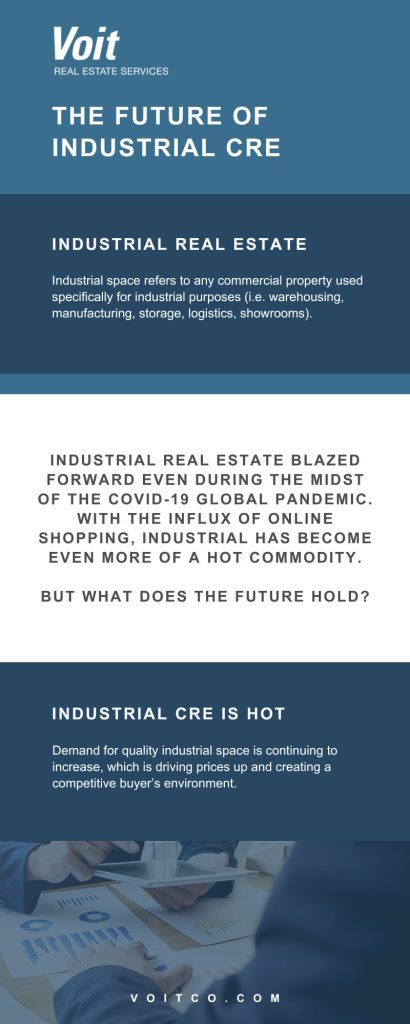 Read on for the full Forbes article.
What Can Industrial Real Estate Leaders Learn From The Colorado Warehouse Market
The history of warehousing in the United States might be mundane to some, but to commercial real estate investors in 2022, it's a hot topic. Between the recreational legalization of cannabis in 2010 to the global pandemic in 2020, Coloradan consumer behavior has changed. As a result, the real estate requirements have changed. Colorado warehouse market is seeing significant projects sprouting all across the state, as the need for industrial real estate is reaching an all-time high. But I think what we're seeing in Colorado is also an accurate indicator for the rest of the country, as recent trends have reshaped the needs of both consumers and businesses alike.
Here are a few things we're seeing from the Colorado warehouse market that can relate to U.S. warehouse needs as a whole.
Industrial space is a hot commodity.
As businesses in cities such as Denver continue to expand, the need for industrial space is skyrocketing. As a broker based in Colorado, I've seen the leasing activity growing for the past 18 years in a row in the Denver area, and these numbers are indicative of a larger trend across the country. While office vacancies are growing as more people work from home, the need for industrial space to store clothing, furniture, appliances and countless other goods is at an all-time high.
The pandemic led to an increase in online shopping, as online retailers like Amazon thrived and physical stores had to go digital in order to keep up. With this spike in demand, businesses that would never have needed the industrial space before suddenly find themselves investing in warehouses and distribution centers. Issues in the supply chain are also causing companies to open up storage facilities in close proximity rather than rely solely on overseas manufacturers.
Increased demand is driving prices up.
With this increase in demand for industrial real estate, the price of existing real estate is soaring. Industrial spaces are seeing record-low vacancy rates, as companies snatch up existing warehouses and distribution centers as soon as they become available. Even the construction of new storage spaces is at an all-time high because of inflation and supply constraints. Companies are investing in the construction of high-end facilities with industrial AI robots to aid the production, packing and shipping of products.
Amazon isn't the only catalyst.
Amazon is certainly one of the leaders when it comes to big industrial transactions. They've even announced plans to build another fulfillment center that will add another 1,000 jobs to the state. As they work with third-party sellers who require Amazon's help in managing the fulfillment of their orders, their need for industrial space is growing across the country.
But other companies are also competing for industrial space, as marijuana companies operating in cannabis-legal states are joining the fray. And as consumer demands for convenient and timely delivery become the norm rather than the exception, traditional goods manufacturers such as Walmart or Target are forced to seek out distribution centers in closer proximity.
The trends we're seeing in Colorado aren't just limited to the Centennial State. Industrial real estate is on the rise across the country, and all signs indicate this will be true for the foreseeable future. Between the rising of emerging industries, the legalization of cannabis, and the rise of e-commerce, the need for warehousing may never be the same. While Colorado kicked down the door, I think the entire nation will be quick to follow.
What This Means For Business Leaders
If you're looking into real estate investing, look no more. The need for industrial space is growing, and vacancy is significantly declining. I've found warehousing is the easiest product type to own and manage with triple net leases that protect the landlord.
If you don't have an extra million dollars lying around but want to take advantage of this emerging global trend, the answer is simple. Study the market. Learn the players. Learn the owners and the tenants. For those wanting to get involved, it's important to learn the ins and outs of investing in industrial real estate.
That said, like any investment, there is risk involved, and proper due diligence is a must. With warehousing being so hot, perhaps it's the time to buy retail or office to zig while others zag. Generally speaking, buying assets while they are "hot" means you likely missed the boat. Industrial real estate prices have soared in the past five years, and the system cannot support such substantial rent growth. Can the growth pattern remain? Only time will tell. Will e-commerce continue to grow? Likely.