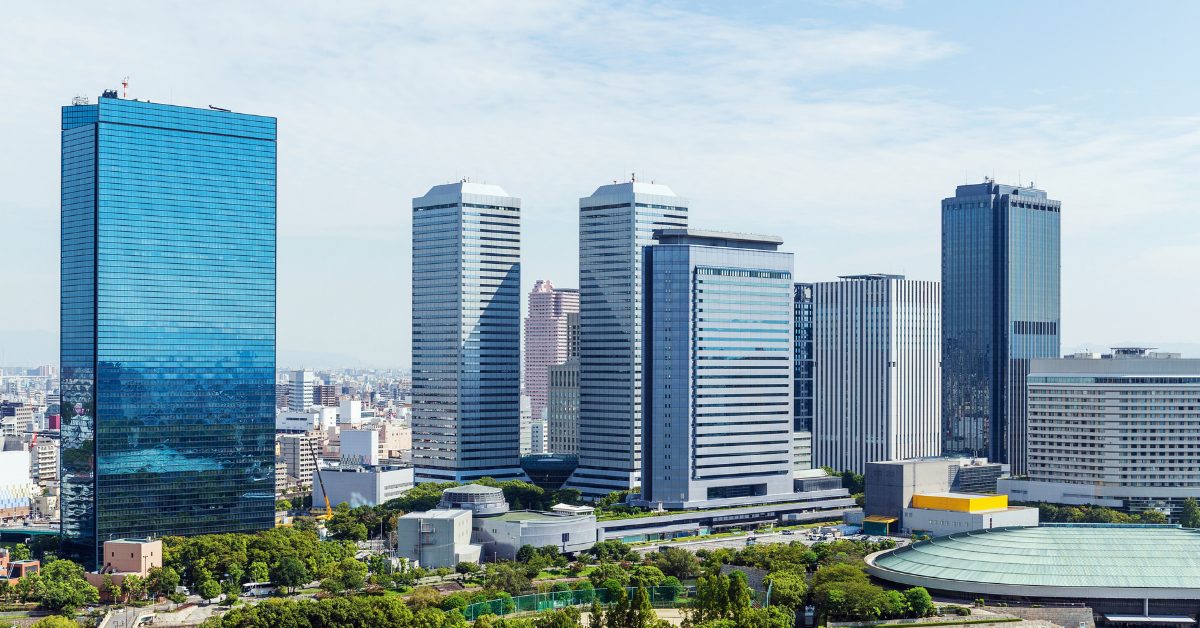 No one could have predicted what the past two years would look like for the commercial real estate industry—and the world at large.
Regardless of the uncontrollable, it is still a valuable practice to analyze current CRE trends and see where they might wind up in the following year. With 2021 having come to a close, it's time for some 2022 commercial real estate predictions.
Increased Office Occupancy
As the COVID-19 vaccine continues to be distributed, we can anticipate many individuals returning to the office in 2022.
Although the future of office space might look different than pre-COVID times, this year (which marks two years since the pandemic began in the U.S.) is likely the year that many find themselves back in the office, albeit potentially some sort of hybrid schedule.
Business Travel Continues to Stall
Although recreational travel saw an uptick in 2021, business travel still faces a significant standstill. Hotels, especially those that double as convention centers, took a hard hit last year.
Large conferences and conventions are not quite back on the table, although they have occurred more recently on a smaller scale. For more on CRE and tourism throughout the pandemic, read on here.
In terms of CRE in 2022, we can anticipate recreational travel continuing to support the majority of hotel revenue.
The Desirability of Short-Term Rentals
Speaking of hotels, it is interesting to note the portion of travelers who alternatively turn to short-term rentals. A short-term rental, according to Pacaso, is typically considered any stay under six months.
In 2022, we anticipate that the short-term rental industry will continue to increase in demand. The reason? Short-term rentals provide travelers—individuals and families alike—with a bit of extra breathing room.
Unlike a hotel, a short-term rental allows you to spread out. This might be especially appealing for families with young children who are not yet permitted to receive the COVID-19 vaccine.
Increased Vacancies in Shopping Malls 
Today, the e-commerce trend is stronger than ever. Black Friday in person was practically non-existent this past year. After all, who needs to go into the store with close-to-instant platforms like Instacart and Amazon Prime at their fingertips.
In fact, the e-commerce trend only grew stronger in the face of the COVID-19 pandemic. Many businesses in shopping malls closed their doors permanently, leaving shopping malls with hard-to-fill vacancies.
Many brands, considering the e-commerce trend, believe their money is better spent on improving distribution and fulfillment centers (i.e. warehouses for CRE) as opposed to brick and mortar locations. This is huge for CRE in 2022.
Big-Box Retailers
Additionally, big-box retailers like Target, Home Depot, and Walmart, are becoming one-stop shops. Consider Target, which has become a mini-mall of sorts.
With just a single trip, you can walk through its red doors and purchase just about anything you need: household essentials, electronics, clothing, furniture, and more. In fact, there are now in-shop stores like Starbucks and Ulta inside big-box retailers like Target.
For CRE, this means shoppings malls may continue to struggle in reaching consumers as big-box retailers become the go-to.
Zoning and Permitting
As we move into 2022, it will become even more valuable for people to understand complex local zoning and permitting processes.
"Planning and zoning offices have a major influence in master planning that governs where real estate can be developed, how it can be entitled, and for which intended uses or purposes," said Bryan McLaren, Chairman and Chief Executive Officer of Zoned Properties, Inc. when interviewed by Forbes.
McLaren encourages individuals to engage directly with local planning departments as we move into 2022.
Natural Disasters
Natural disasters are as equally unpredictable as an event like the COVID-19 pandemic. Although we can't anticipate when or where natural disasters will occur, natural disasters will affect both the pricing and desirability of real estate in 2022 and all years, according to Deniz Kahramaner, CEO of Altasa.
"For example, the California wildfires have resulted in home fire insurance rates skyrocketing near forests that have flammable trees such as the eucalyptus tree," says Kahramaner when interviewed by Forbes.
"In the meantime, I expect the increasingly dire hurricanes and storms in Texas, Florida and Louisiana to hurt neighborhoods that tend to be consistently impacted by them."
Real Estate is a People Business
"Real estate is a people business, not a property business." We've heard it time and time again and it is only getting more and more true as time goes on.
When it comes to CRE relationships, "residents and tenants expect the same strong customer experience they get from delivery apps and other online platforms from the places they work and live," says Benjamin Pleat, CEO and Co-Founder at Cobu.
"Multifamily and commercial real estate is increasingly becoming a customer-centric business and technology, like tenant experience platforms, increasingly will become the norm."
In 2022 and beyond, people will want to—and expect to—work with people they feel comfortable with.
Cheers to 2022!
So, there you have it: Your 2022 Commercial Real Estate Predictions. As you could likely tell, a large number of these predictions are driven by the changes the CRE industry has experienced as a result of the COVID-19 global pandemic. Interested in learning how to secure quality office space during this unique time? Read on here.