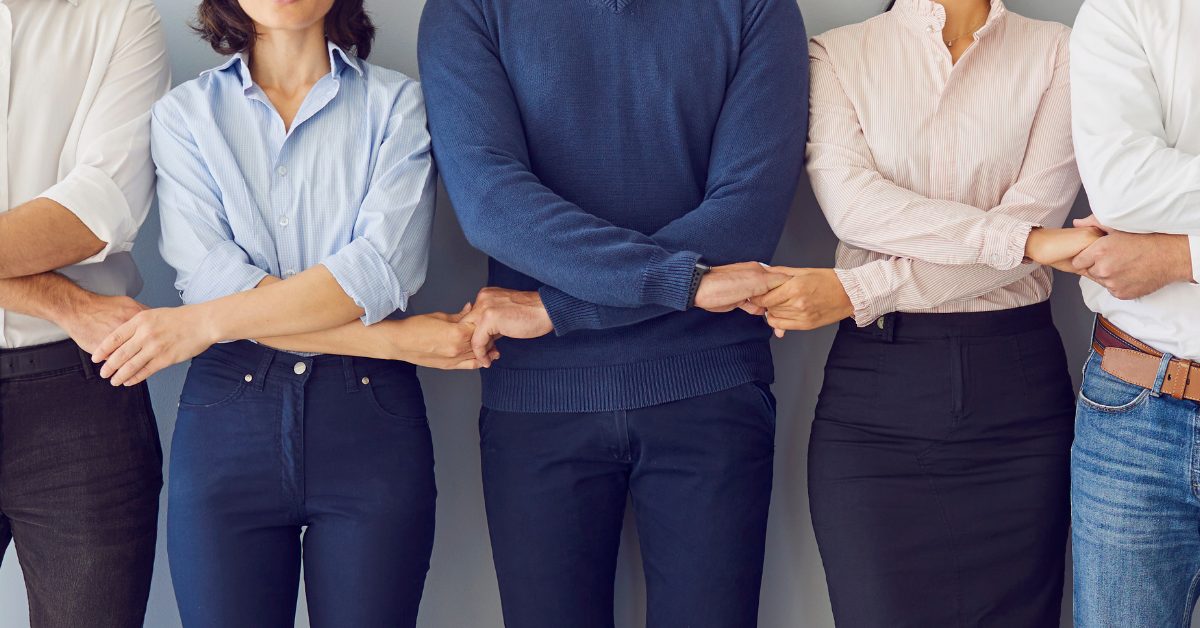 At Voit, we care deeply about not only our clients but also our team members. 
For this reason, we were thrilled to have been named to several Top Workplaces lists for 2021, including OCBJ Best Places to Work, OC Register Top Workplaces, USA Top Workplaces, and San Diego Union-Tribune Top Workplaces.
Considering this achievement, we wanted to provide some insight as to why our company made these lists.
What Makes a Top Workplace?
For starters, what makes a 'Top Workplace'? A 'Top Workplace' is a company that:
Is driven by strong values​

Communicates between employees and management​

​Innovates and operates efficiently​
Being listed as a 'Top Workplace' is "a powerful way to stand out in a competitive market… is an opportunity to highlight your people-centered culture and a chance to celebrate the good — and that's more important than ever," according to Top Workplaces.
And Why Does It Matter?
Any company can say that they put their people first—and a lot do. 
But making the cut as an official Top Workplace is proof-positive your organization really does put its people first.
Moreover, "research shows companies that earn recognition as an organization of choice attract better job candidates, find the right talent for their organization, and have lower turnover."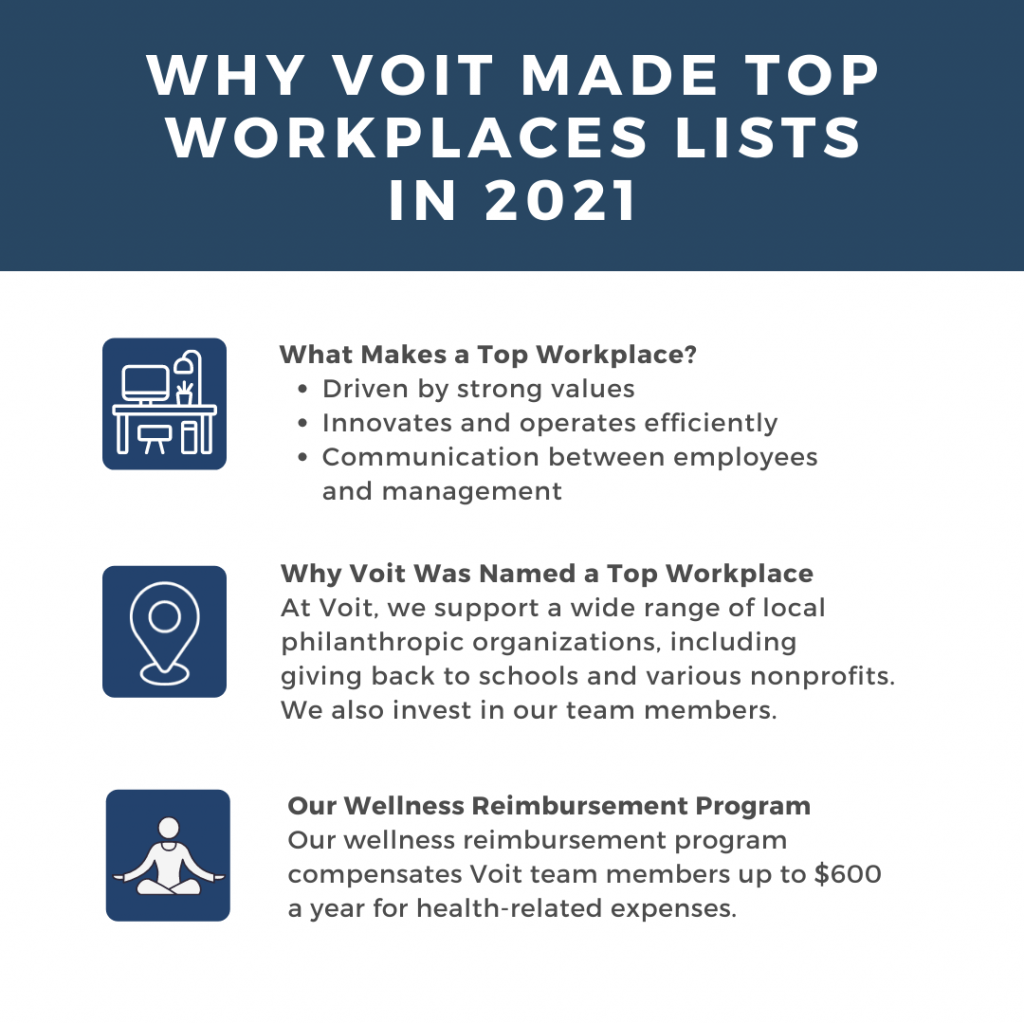 Why Voit Was Named a Top Workplace
Throughout our 50-year history, our commercial real estate firm has successfully navigated various market cycles while retaining the unique, family-oriented company culture on which it was founded.
Bob Voit, founder of Voit, was a guiding force for the firm from the beginning. Committed to quality, community enhancement, professionalism, and integrity, Bob dedicated himself to community causes beyond CRE—which, in turn, inspired all Voit team members.
At Voit, we embrace the social and economic responsibilities that encourage community growth by supporting a wide range of local philanthropic organizations, both with our time and donations.
But we're also focused on investing in our team members as well. 
Our Wellness Program
At Voit, we offer a wellness reimbursement program, which we've had for almost 20 years. Our program compensates Voit team members up to $600 a year for health-related expenses, including:
Gym memberships

Exercise equipment

Diet-related costs 
For example, running shoes, massages, group classes, home gym equipment, entry fees to 5k or similar sporting events, items for hiking, fitness trackers, wellness apps, and more are all eligible for reimbursement under this program.
Why We Invest in Our Teams' Wellness
So, why does Voit offer this wellness reimbursement program? 
When asked about the program, here's what Jessamyn Wilkinson, Director of Marketing, had to say.
"We offer the program to support a healthy work-life balance among our team members," says Wilkinson. "We want them to balance their work-life with staying healthy."
She continued. "When our team members are healthy, it is reflected in our medical benefit costs as well, which overall is a savings to Voit (that pays for 75% of their benefits), and ultimately to them with minimal annual increases."
"When our team members are healthy, it is reflected in their work production and their overall attitudes. We have less absenteeism and less turnover [at Voit]… and our team members can see that we care about them."
Why Is Company Culture Important?
To learn more about Voit's company culture, read a day in the life as a broker at Voit as Connor Wieck, Senior Associate at Voit Real Estate Services, describes his day-to-day.