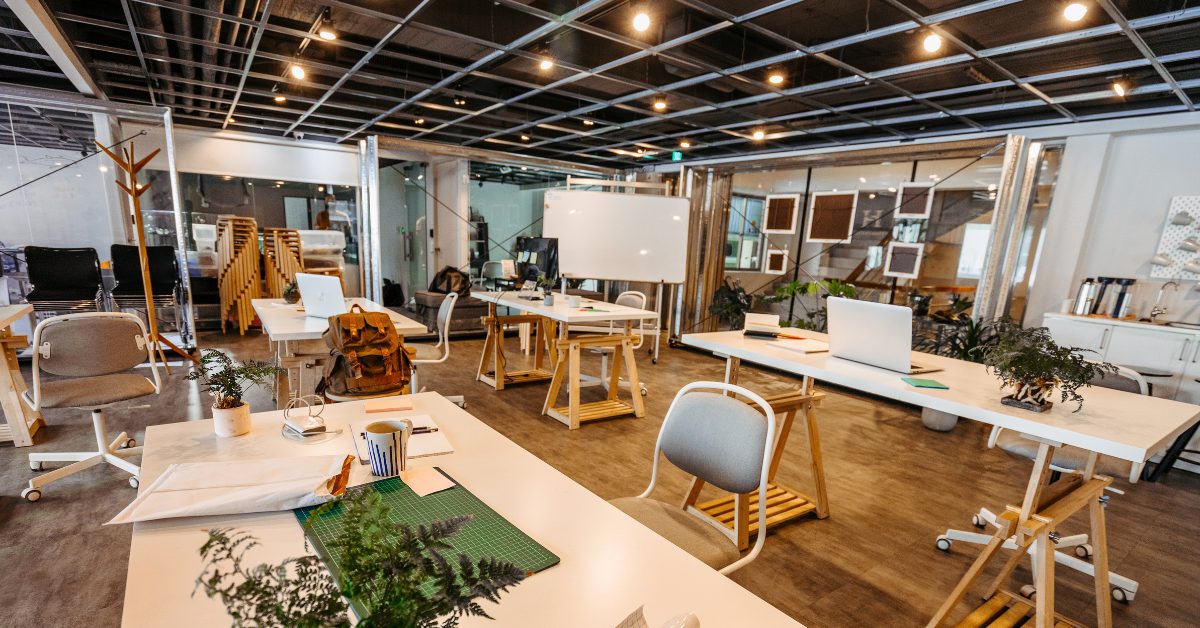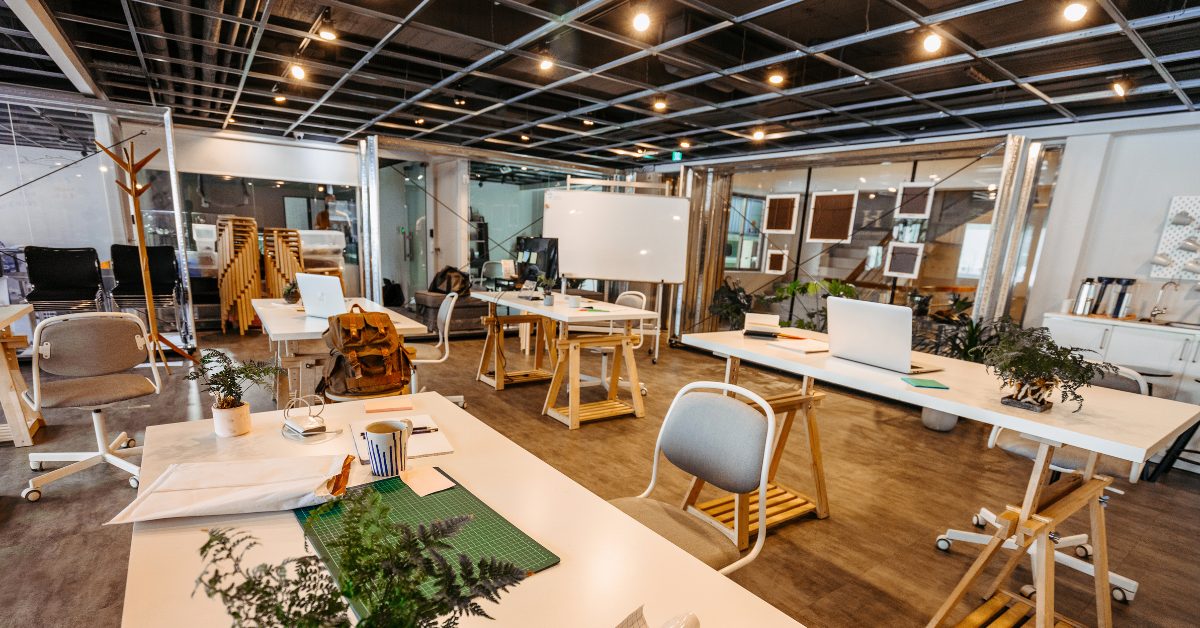 So, you're a business owner looking for new office space—congrats! This is an exciting milestone for your business. There are, however, some key elements to keep in mind when making a move (whatever the reason may be).
Below are our best tips on what you should consider when leasing office space.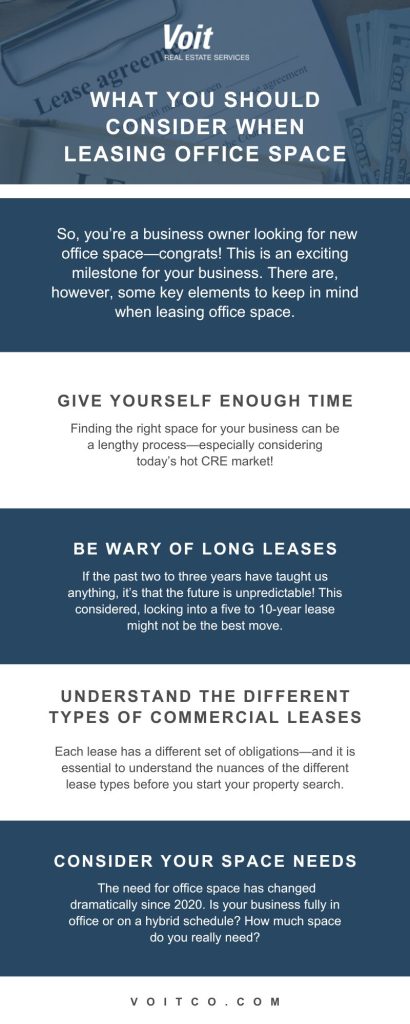 Give Yourself Enough Time
Make sure you give yourself ample time to find a commercial space that best suits you and your business. Why? Finding the right space for your business can be a lengthy process—especially considering today's hot CRE market!
As a business owner, you want to ensure you have enough time to search, negotiate, and secure a new home for your company (all while continuing to run your business!)
Be Wary of Long Leases
Longer leases were more common before the COVID-19 pandemic. Today, we're seeing more short-term leases pop up for business owners (i.e. three to five years).
If the past two to three years have taught us anything, it's that the future is unpredictable! This considered, locking into a five to 10-year lease might not be the best strategic move for your business.
Although many lessees turn their noses up at subleasing, it might be an interesting option to consider for your business. Why? Subleasing can be a great option for business owners who are looking for a shorter, more flexible lease period.
Understand the Different Types of Commercial Leases
There is no one-size-fits-all lease. When it comes to commercial office leases, the most common include:
Full-Service Gross Leases

Modified Gross Leases, and

Net Leases (Single, Double, Triple)
Each lease has a different set of obligations for lessees—and it is essential to understand the nuances of the different lease types before you start your property search. Interested in learning more? Read on in our blog post "How to Navigate Different Lease Types and Their Obligations."
Consider Your Space Needs
It'd be silly to discuss finding office space without mentioning how work has changed over the past few years.
Is your business fully in the office? How much space would housing this number of employees require? Are you on a hybrid model? Where are most of your employees located, and what would this commute look like in relation?
Consider these questions to determine how much space you really need. The need for office space has changed dramatically since 2020.
Interested in learning more? Read on to find out why big tech is backing office space.
A Final Word
So, there you have it—a shorthand list of things to consider before leasing office space. There are, of course, many other aspects to consider (i.e. budgeting, landlord/tenant relationships, etc.).
Speaking with one of our experienced Voit client advisors is a great step to getting the conversation started.
For business owners who are interested in renewing a lease, check out our blog post detailing five factors to consider before renewing a commercial lease.