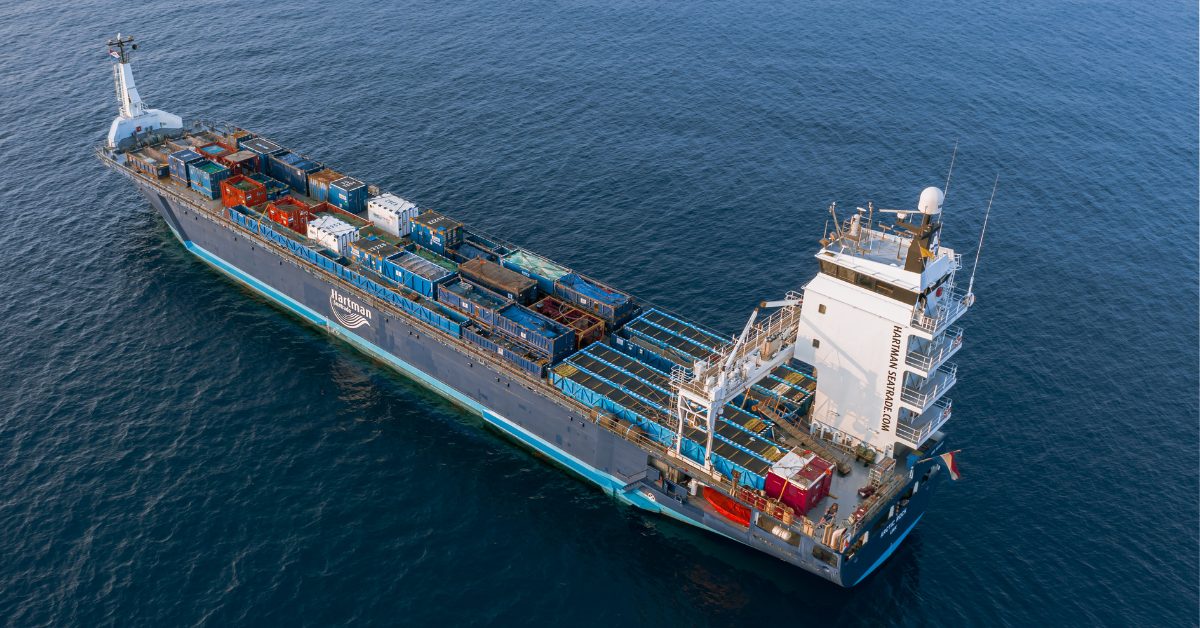 They are calling it the 'shipping crisis.' Imagine a ten-car pile-up crash on the freeway… But instead of cars on a freeway, they are floating cargo ships clogging shipping ports. And oh, there are six times as many cargo ships than in a ten-pile-up crash.
In fact, according to Business Insider, there were as many as 66 cargo ships floating off the coast of Long Beach at the end of September.
But why does this matter? What does it mean for business owners? And what does the shipping crisis mean for the CRE industry? Let's debrief.
What's Happening?
It's not uncommon for the shipping industry to ebb and flow. External factors including policy changes, economic cycles, capacity, pricing fluctuations, labor strikes, weather, even war and terrorism are all influential factors when it comes to timely delivery, according to FreightWaves.
The global shipping crisis, and specifically California shipping delays, that are currently taking place, however, are different from what we have observed in the past. Today, off the coast of California, in China, the Port of Savannah in Georgia, and at many other global shipping ports, cargo ships can be spotted off the coasts.
But why is it happening? According to FreightWaves, there has been "a sudden and massive surge of demand that far outweighs the market's capacity."
Consumers and businesses spent money when stimulus checks were distributed. But global production was shut down at the time. Now, production has come back online and manufacturers are racing to fulfill this high demand and backlog of orders.
But the infrastructure necessary to keep production and distribution on track is not in place. "A lack of labor, trucks, warehouse capacity, and rail infrastructure all [create] significant supply chain challenges in handling the surge of cargo," writes FreightWaves.
As a result, we watch ships continue to pile up off the coasts as ports scramble to dock them. For comparison, prior to the COVID-19 pandemic, ports saw an average of zero to one ship waiting to dock, according to Business Insider. Today, cargo ships wait weeks to unload.
What Does This Mean for Commercial Real Estate?
The global shipping crisis is a lot to unpack (no pun intended!) And with increased shopping as the holiday shopping season approaches, consumer demands will likely continue throughout the end of the year and beyond.
The global shipping crisis is anticipated to result in:
Delayed shipping times
Delayed construction
Price jumps
Retailer and business shortages
Capacity limits
Inflation
For business owners, this means a period of unpredictability and higher cargo shipping costs.
In fact, according to CNN Business, "the composite cost of shipping a 40-foot container on eight major East-West routes hit $9,613… 360% from a year ago." The highest price jump observed at the time the article was published? $13,698 for a 40-foot container traveling from Shanghai to Rotterdam in the Netherlands, a 659% increase.
Congestion has now spread to nearly every United States port. "The chances of your vessel arriving on time are about 40%," says Bob Biesterfeld of C.H. Robinson, "when it was 80% this time last year."
For commercial real estate, this means delayed construction and delivery of commodities.
Unfortunately, relief is not quite yet on the horizon. Expert opinions vary, with some predicting an upturn by the end of the first quarter of 2022, some by summer 2022, and others by the end of 2022.
Business survival during this time, according to FreightWaves, is dependent on "a highly functioning supply chain run by professionals with the experience and instincts to respond." And "while the work has never been more challenging, the rewards have also never been greater" for shippers and supply chain professionals that pay for capacity.
Interested in learning more about commodity inflation during this time? Read on about how commodity inflation impacts the CRE industry here.