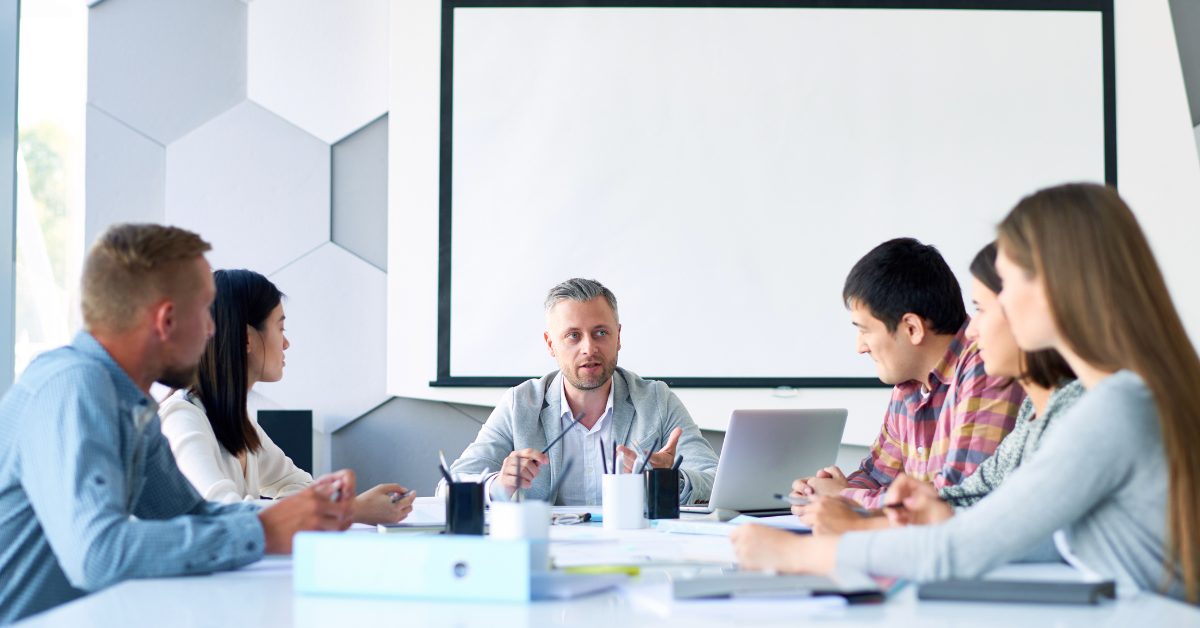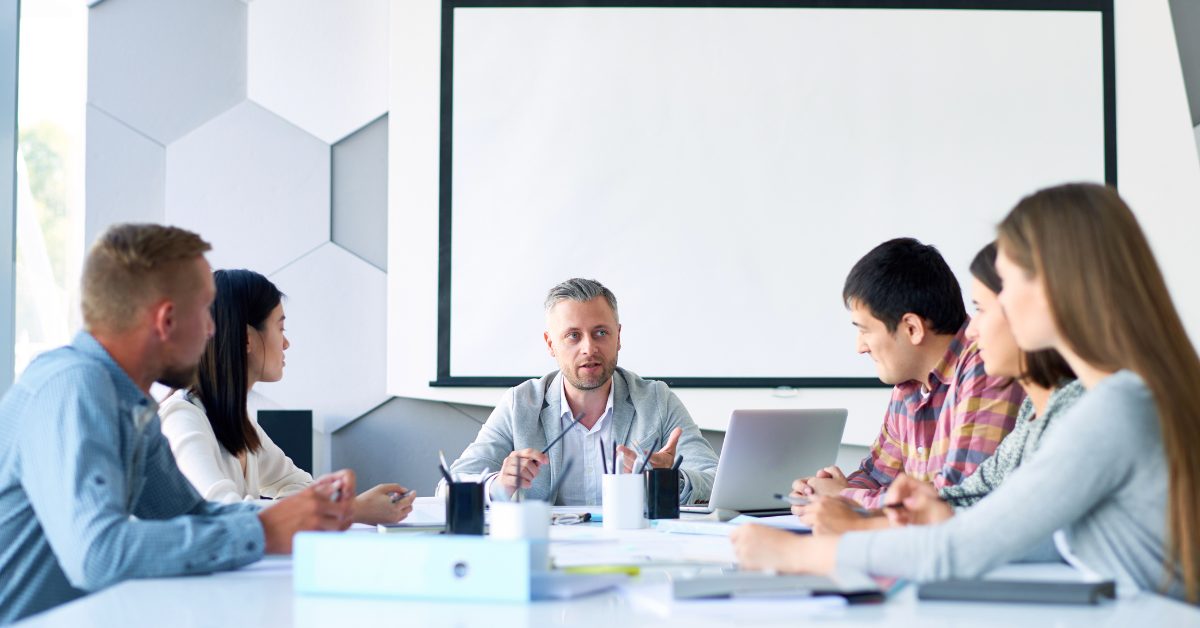 At Voit Real Estate Services, our company culture and unique platform allow us to evolve to meet the evolving needs of today's clientele. But there's something else… We're a broker-owned firm.
As the largest privately held broker-owned firm focused solely on the Southern California commercial real estate market, we give our professionals the resources to reach new heights backed by the stability of one of the most enduring names in real estate.
Below, David Fults, Senior Vice President and Partner at Voit Real Estate Services, explains what it means to be broker-owned.
Hear what he has to say.
What Does It Mean to be Broker Owned?
At Voit, we are a broker-owned firm, which in simple terms means that when we do well, everyone wins.
Voit has a long history of stability and success in the Southern California commercial real estate industry. The past decade has been particularly successful for Voit.
Our brokerage division evolved in 1987, and 28 years later, in 2015, Voit became a broker-owned firm. This change allowed us—as commercial real estate professionals—the opportunity to have a voice within the firm and in our careers.
Our brokerage professionals sit on the Board of Directors and as shareholders in the company. Resources are allocated accordingly to our clients' needs and our brokerage professionals can make timely decisions to maximize success. 
As a broker-owned firm, our team members have the freedom and creativity to find the best solutions tailored to their clients' needs, without intricate corporate rules and bureaucracy to navigate.
Moreover, because we are a privately held firm, we report to our clients—not to Wall Street or outside investors. As Eric Northbrook, Executive Managing Director and Partner says, "At Voit, we focus on the client first… It's a client for life."
We focus on the relationship to make decisions in the client's best interest, filling their unique commercial real estate objectives.
Before Voit, David Fults started his commercial real estate career with 13 years at CBRE.
"I did the whole big company thing and had a wonderful time there…" At Voit, however, being a broker-owned entity, Fults is a shareholder. "I care very much about this company."
Every brokerage professional has the opportunity to become a shareholder.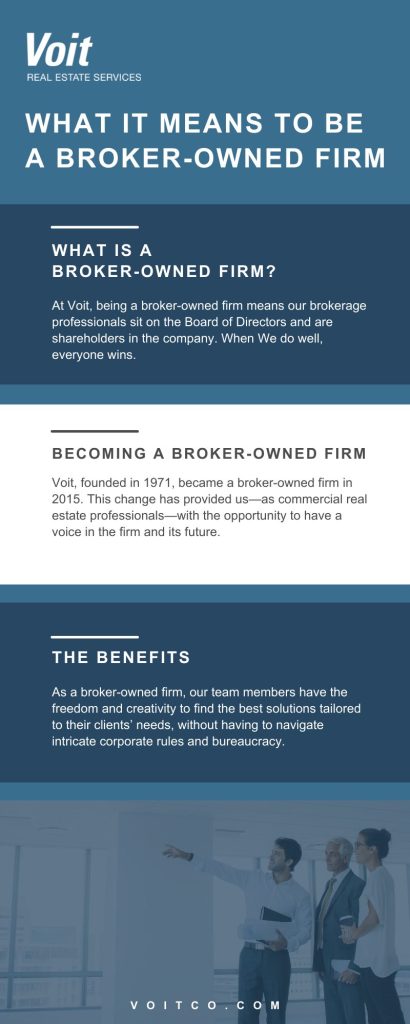 A Day in the Life of a CRE Broker
Have you ever wondered what it's like to work at a commercial real estate firm? In "A Day in the Life of a Voit Broker," Connor Wieck, Senior Associate at Voit Real Estate Services, shares some of his fondest words about his first years with our firm.
Check it out!