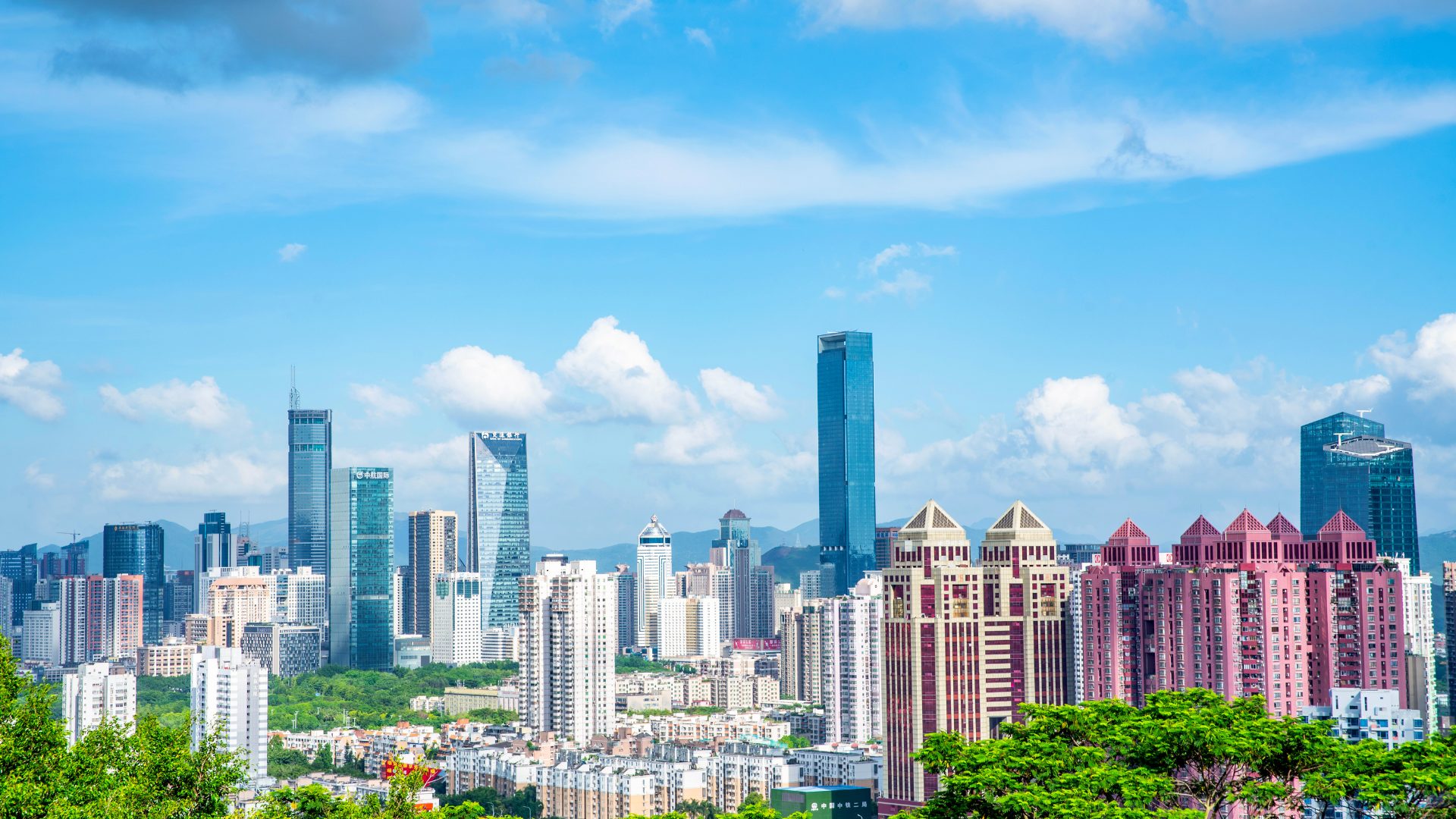 Corporate Social Responsibility (CSR) and Environmental, Social, and Governance (ESG) are likely concepts you've heard more and more about in recent years—and for good reason.
Today, you can ensure a building is sustainable—which has become even more important for CRE investors. In this blog post, we will discuss the importance of sustainability regarding CRE as well as how the industry is responding to this exponentially important subject.
How Do Sustainability and CRE Relate?
As Fabriq puts it: "It's no secret that the property sector is a major contributor to greenhouse gas emissions." In fact, did you know that the property sector creates approximately one-third of global greenhouse gas emissions and is responsible for 40% of global energy consumption?
Moreover, the UNEP anticipates that the global building floor area will double by 2050, which would result in increased energy demand and related GHG emissions for construction.
In response, the CRE industry—and therefore, CRE investors—has taken a more stringent look at its ESG and CSR efforts.
Additionally, the criteria for CSR and ESG are commonly used by investors today to assess the value of their investments; value that goes beyond financial gain.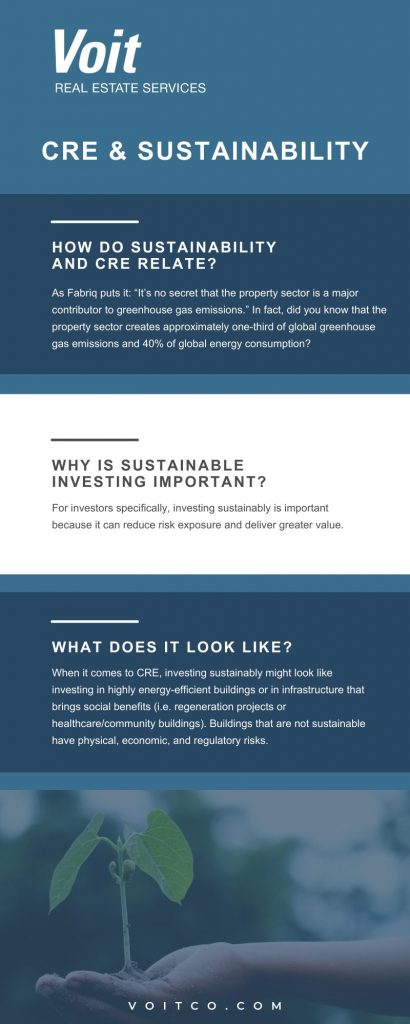 Why is Sustainable CRE Investing Important?
If the above research wasn't enough, it's important to note that sustainable efforts are important to not only investors but also a majority of the public.
Below are some statistics on how important ESG and CSR initiatives appear to the general public.
More than half of Americans believe it's important for companies to take a stand on key social, environmental, and political issues.

70% of Americans believe it's "somewhat" or "very important" for companies to make the world a better place.

"Many Americans claim 'zero tolerance' when it comes to infractions of ethical corporate codes," including 25% of consumers and 22% of investors.

According to the

ECDC

, 93% of CEOs insist that sustainability is the key to success.
For investors, however, investing sustainably is important because it can reduce risk exposure and deliver greater value.
What Does Sustainable CRE Investing Look Like?
When it comes to commercial real estate, sustainable investing might look like investing in highly energy-efficient buildings or in infrastructure that brings social benefits (i.e. regeneration projects or healthcare/community buildings).
Buildings that are not sustainable—for example, buildings with poor energy efficiency ratings or buildings at risk of flooding—have a number of associated risks according to Fabriq, including:
Physical risk:

Can lead to higher insurance premiums, higher capital expenditure, and operational costs, decrease liquidity and building value

Regulatory risk:

"As regulations are tightened, there's a higher risk of penalties being imposed for energy-inefficient buildings and those with high GHG emissions."

Economic risk

: Buildings with strong sustainability credentials (i.e. green building certifications) can reduce economic risks for investors, increase the probability of lease renewal, and increase tenant satisfaction
Simply put, there are increased risks associated with non-environmentally sustainable buildings. This can threaten property value, decrease attractiveness to tenants, and result in lower rent.
Tips to Investing Sustainably
Here are some high-level concepts to get you started on building a more environmentally sustainable CRE portfolio.
If you're in the midst of a new build, identify carbon emissions associated with the construction phase

Invest in digital solutions that can monitor and optimize the performance of all the buildings in your portfolio

Benchmark your performance against similar portfolios

Set quantifiable environmental goals and objectives
Although the conversation and roadmap of investing sustainably, of course, is much larger than this, it's important to discuss—as the notion isn't going anywhere.
Additionally, as a CRE investor, there are some very clear mistakes you want to steer clear of. Read on for the top CRE mistakes you don't want to make.