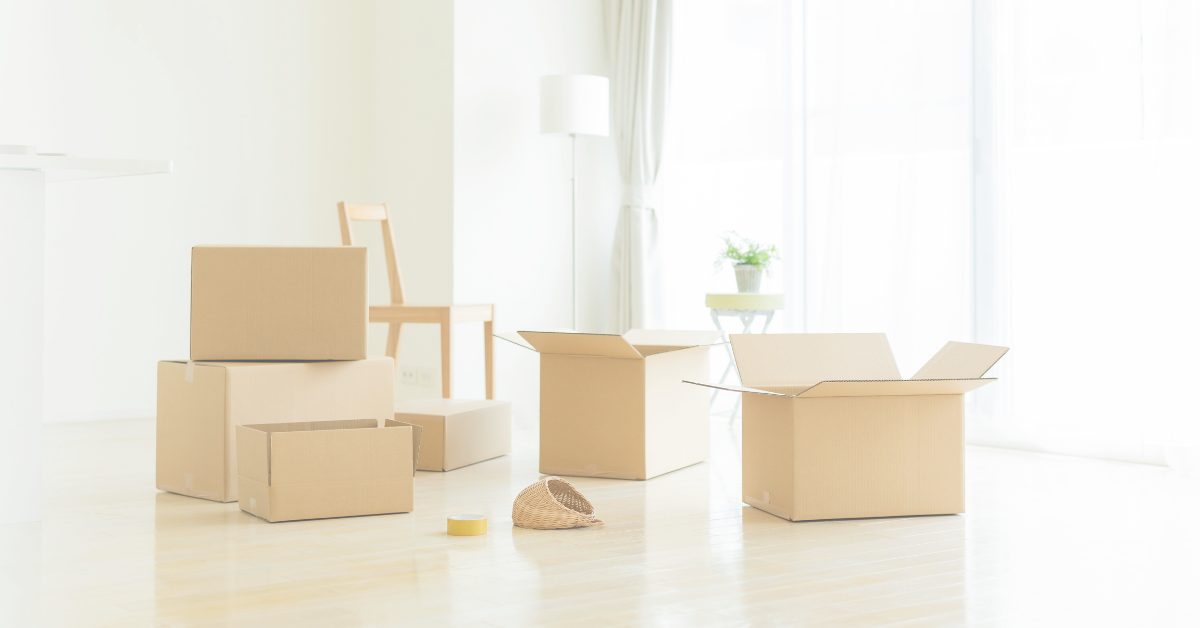 Is your business considering a move? Looking to relocate your office? As you may know, there's a lot that goes into moving. (Most of us have done it before!)
Preparing to move your business or office, however, might prove more complex than moving your home.
Regardless, when it comes to any move, preparation and organization are key. Use our Business Move Checklist below to keep your business move or office relocation on track.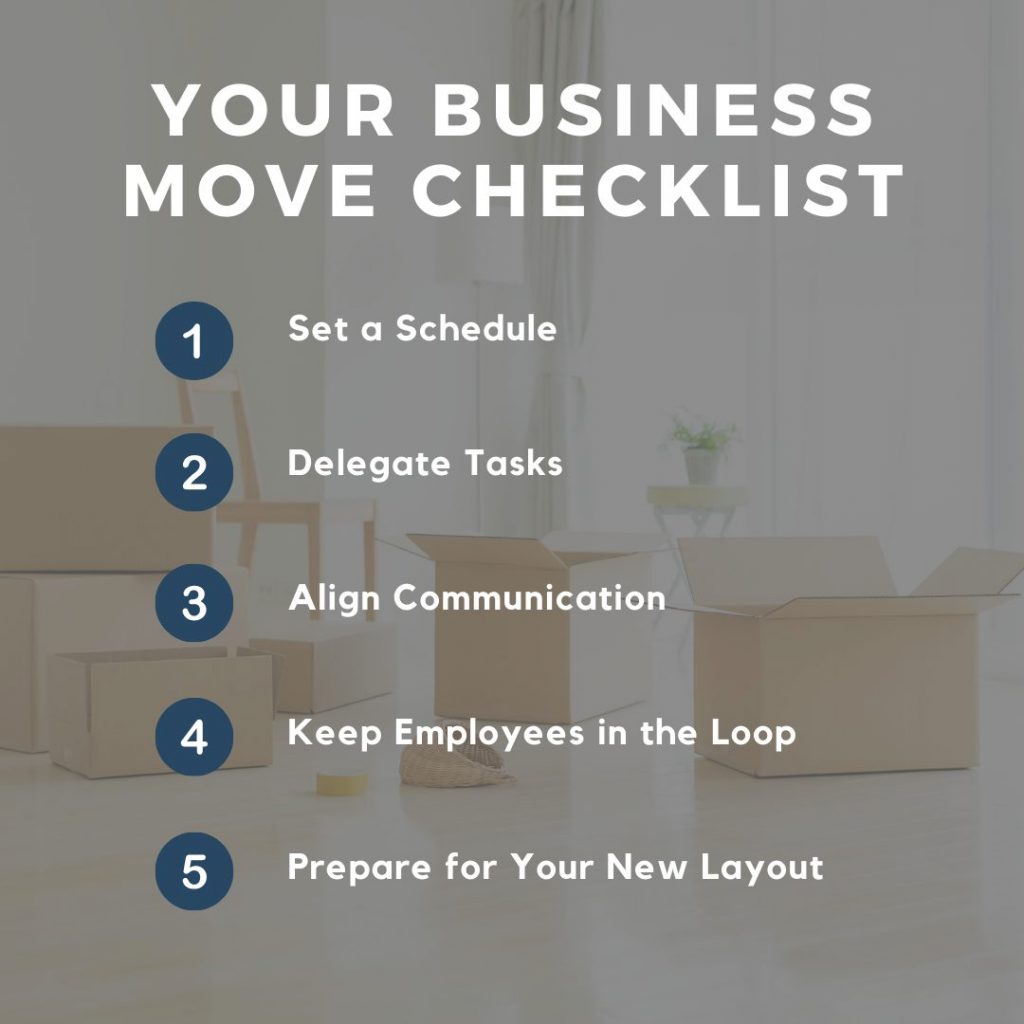 Set a Schedule
First things first, decide when the move is happening. Likely, with office relocation, the move will take a few days (give or take depending on the size of your business). Start asking yourself some questions.
For example, when does everything need to be out of the office? This date is your final move-out date. What is our business relocation budget? Will we be using a third-party moving service?
Begin to make a list of everything that needs to be completed prior to the beginning of your move.
Delegate, Delegate, Delegate
Moving, in any capacity, is never a one-person job. For those in leadership positions, consider setting up a moving committee. This way, staff can be involved in the move early on. A moving committee can also help to delegate and assign tasks and roles.
Depending on your budget, hiring professional movers and/or packers might be a great option. When you take the time to evaluate a handful of moving companies and/or packers, along with getting quotes from a variety of those in which you are interested, you're sure to find the best service and value for your budget.
This process can be tackled by a member of the moving committee or staff.
Align Communication
Hooray! Your moving date is set. Now, it's time to tell everyone who needs to know. It may be helpful to:
Speak with your current providers:

Depending on where you are moving, you may need to switch current vendors. This might include telephone lines and network infrastructure and so on. Speaking with your current vendors as well as your new landlord will prove helpful in sorting out this process so you don't experience a time period without any of your necessary services.

Crafting an external and internal communications team or plan:

An external plan will guarantee that suppliers and clients will be up to date on your move. Your internal plan will ensure employees and staff have been notified.
Keep Employees in the Loop
As previously mentioned, it's important to ensure your staff and employees know what is going on before and during the move. A move might mean any number of things for each employee.
Longer or shorter commutes

More or less personal space

And more
With the large number of changes that are bound to occur, it is important to keep your employees informed—they are, in fact, the most important investment you make in your business. Consider keeping them informed in a number of ways; bulletin boards, emails, flyers, the list goes on. 
Consider creating a moving packet for each employee, that way everything they need to know will be in one convenient place for stress-free moving. Employee welcome packets are similarly beneficial.
Prepare for the New Office
This part is intricate but exciting! When moving, a crucial part is deciding where everything (and everyone) will go in the new space. Here are some bullets to get you thinking about your new office logistically to ensure everything will seamlessly be transferred from one space to the other:
Ensure you have a detailed map or layout of your new space with measurements. This way, you can plan out, in detail, where each desk, piece of office furniture, and person will be located.

Take inventory of what furniture and other large objects you already have. Consider any new furniture you might need in your new space; place orders accordingly.

Ask yourself, do we need external storage?

Define and label each communal space in the office

Finalize any necessary paperwork, licenses, or permits

Will you need cleaning services? For either your current office or new? Get those in order.

Gain access to any necessary security codes. Make sure everyone has ID entry badges if necessary.

Meet with packers and/or movers to discuss, in detail, the new floorplan you've designed.

Make an emergency contact available throughout the moving period.
Additional Elements to Keep in Mind
What are the most common things that people forget? We're glad you asked. Here are some last-minute bullets of things you might not think of immediately.
Reserve the elevator in your new building on moving day.

Update your address on your website, social media channels, email signatures, business cards, anywhere it might appear.

Contact your bank, IRS, insurance carrier, post office, Employment Development Department, local county tax collector, Secretary of State, and Franchise Tax Board for a change of address.

Find out if any of your equipment (in most cases technology) requires any specialty moving.

Coordinate with your PR team to announce the move.

Do you need any insurance for the move?

Set up lost and found stations at both your current and new spaces.

For safety, be sure to change access codes and locks at your new location immediately after moving in.
At Voit Real Estate Services, we recognize that moving can be a stressful time. But hopefully, with the help of this business move checklist, you'll be ahead of the curve. Remember, preparation and organization are key. So, just take things one step at a time.
Before you know it, your team will be in your new office, the stress of the moving process just a distant memory. For more on how to use your new office space to promote activity and mental wellbeing, read on.