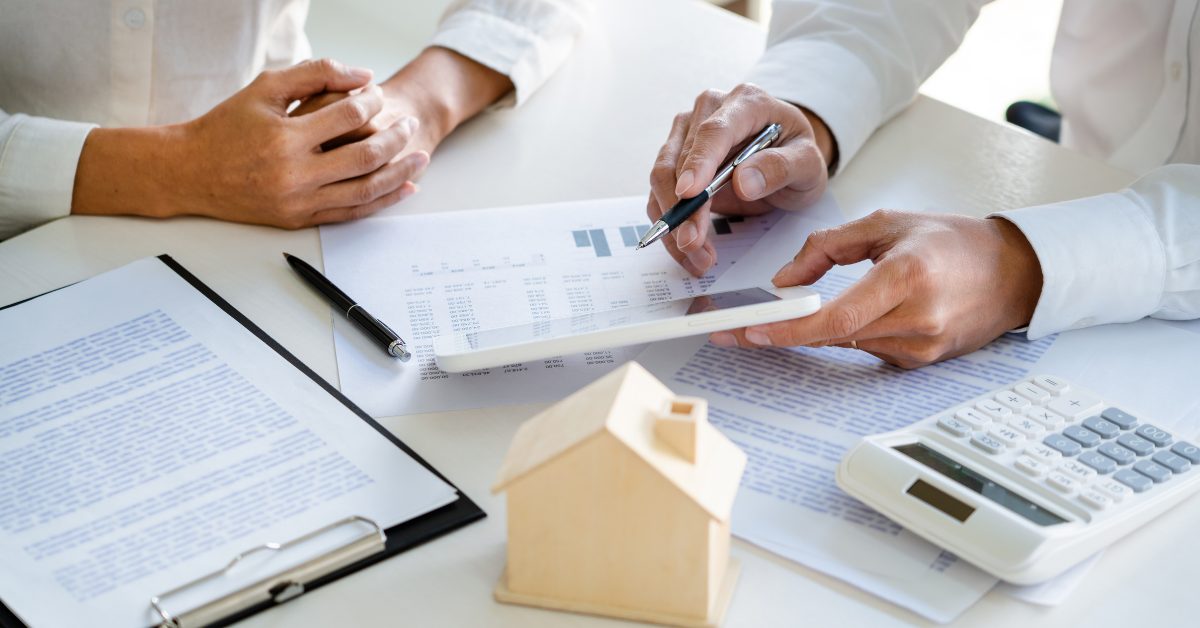 If you've spent any time browsing around our Voit site or social channels, chances are you've seen four little letters: SIOR. At Voit, we have 15 SIORs on our team.
Here's everything you need to know about the SIOR designation, why this designation matters, and answering the question: why should you work with an SIOR? Let's dive in.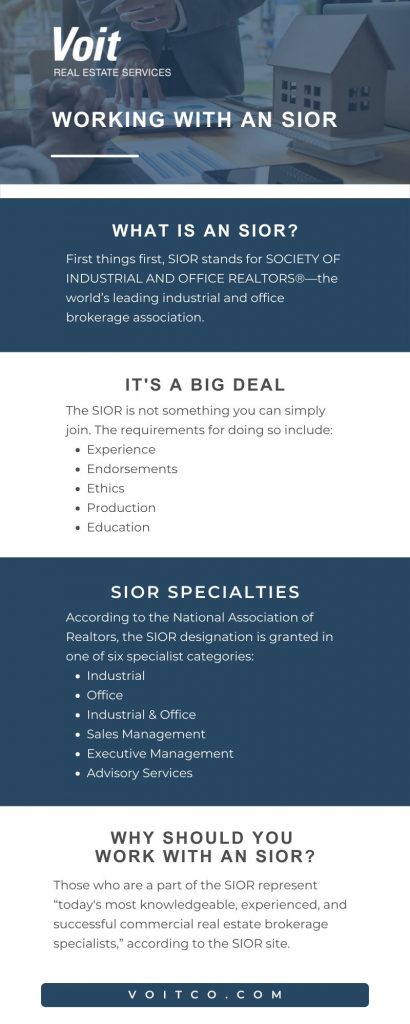 What is an SIOR?
First things first, SIOR stands for SOCIETY OF INDUSTRIAL AND OFFICE REALTORS®. 
The SOCIETY OF INDUSTRIAL AND OFFICE REALTORS® is the world's leading industrial and office brokerage association. According to the Commercial Observer, the SIOR was initially founded in 1939 and was first known as SIR, the Society of Industrial Realtors.
Since then, the society has changed names and accrued 3,460 members across 42 countries. Those who are a part of the SIOR represent today's most knowledgeable, experienced, and successful commercial real estate brokerage professionals.
Below is the proof.
Why Does This Designation Matter?
Being granted your SIOR designation is no easy feat. The SIOR is not something you can simply join. The designation, according to the SIOR 2019 catalog, is earned. The requirements for doing so include:

"Experience:

Minimum of five years of real estate brokerage experience as an actively engaged industrial or office real estate broker

Endorsements:

Submit formal endorsements from two SIOR members within the chapter and outside of the applicant's firm

Ethics:

Uphold high ethical standards of practice and pledge to uphold SIOR's Code of Ethical Principles and Standards of Professional Practice…

Production:

Maintain a minimum Gross Fee Income (GFI) for three years out of the last four years.

Education:

Demonstrate to be a knowledgeable professional in the industrial or office real estate market by completing the educational requirement…"
Earning an SIOR designation takes time, effort, and money. Becoming part of the SIOR is a great and impressive achievement.
Why Should You Work With an SIOR?
If the above isn't proof enough, there are many reasons you should work with an SIOR.
On the SIOR website, there's a headline that reads: "Anyone Can Be a Broker. Only the Best Can Be an SIOR."
It's true. When you work with an SIOR, you can be confident in the transaction ahead. An SIOR is reliable, honest, has access to a global network of more than 3,000 industry leaders, and has expert knowledge.
As Sweeney Real Estate & Appraisal notes, "SIORs stay at the forefront of innovation in commercial real estate via dedicated experience, ongoing education, a consistent focus on emerging trends, and real-life experiences shared between members." Additionally, "SIORs report billions of dollars in sales and leases each year."
According to the National Association of Realtors, the SIOR designation is granted in one of six specialist categories:

Industrial (transaction specialist)

Office (transaction specialist)

Industrial & Office (dual transaction specialist)

Sales Management (manages at least 10 sales or leasing agents)

Executive Management (manages 100+ agents in three or more offices)

Advisory Services (consultant or advisory practitioner)
Working with an SIOR is a sure way to be satisfied in all of your commercial real estate transactions. To learn more about our team at Voit Real Estate Services, visit this blog post where Chris Drzyzga, Vice President in Voit's Irvine office, gives insight into who you're working with when you work with Voit.