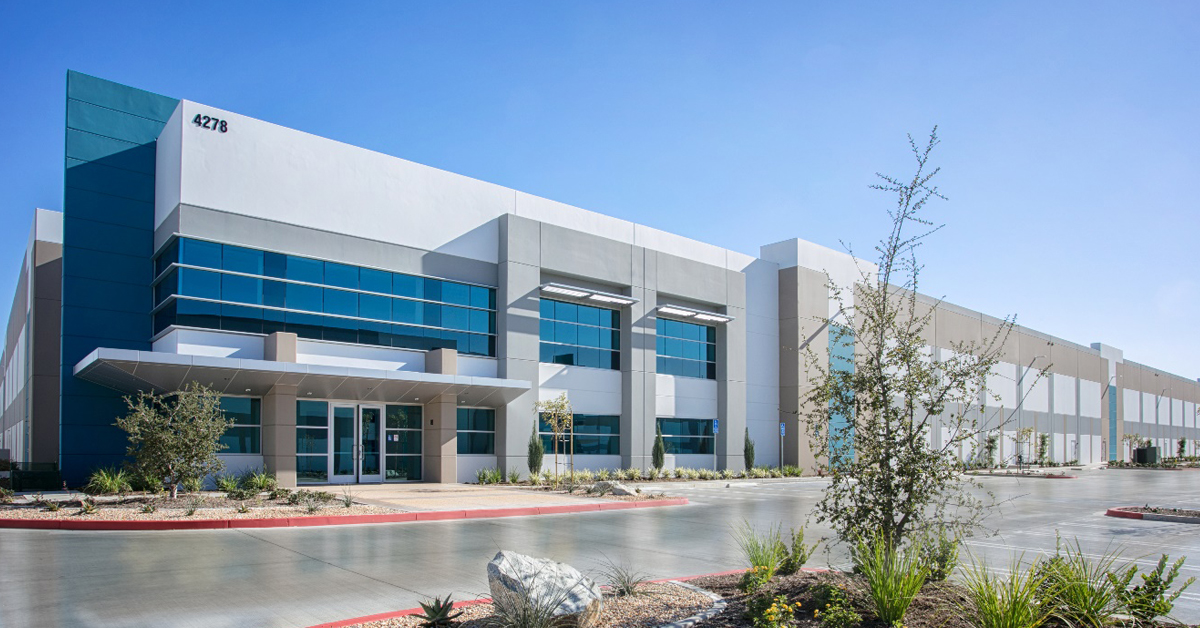 As a landlord, your ultimate goal is to attract quality tenants who will not only pay their rent on time but also take care of the property. In a competitive leasing market with numerous options available to potential tenants, standing out from the crowd can be a challenging task. The secondary goal, retaining the tenant, is another obstacle that is often overlooked after signing a new lease. However, with some strategic steps and attention to tenant preferences, you can enhance your property's value and desirability, ensuring that it remains a sought-after choice for tenants for years to come.
Ask Yourself What Do Tenants Want?
Attracting respectful tenants that pay rent on time is every landlord's dream. Many landlords will wait months until a tenant of this stature finally comes around and wants to lease their building. But what many landlords fail to do is put themselves in the tenant's shoes. "What would I want as a tenant in XYZ industry? More dock-high doors? Newly reslurried/restriped parking lot? Better lighting? Polished warehouse floors? Improved office space?" From the outside looking in, it is easier to see what improvements can be made to make the property more desirable. Yes, it will cost some capital to make these improvements. But at the end of the day, it will help you secure a better tenant. It also will prevent the constant headaches that come from dealing with tenants that don't pay on time, trash the property, and don't vacate in a respectable manner.
Improve Curb Appeal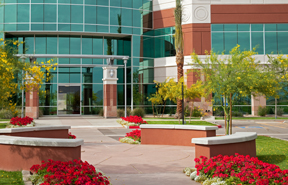 From a marketing standpoint, improving a building's curb appeal puts you in a very advantageous position. Most tenants look forward to having their customers and business partners visit their space. Having well-groomed landscaping and a fresh coat of paint can help make a great first impression for customers and tenants alike. Prominent and well-lit signage is a major advantage to tenants as well, so check with local officials and know the permit requirements.
Having a presentable building before going to market will improve your marketing efforts. Using quality photos and videos reduces the time on market by 219% on average per Digsy.com. The fact is, having a good-looking building will yield decerning tenants with ease.
Go Green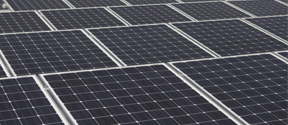 Improving the eco-friendliness of the property will make it more desirability and attract environmentally aware tenants. Installing solar panels, energy-efficient lighting, and water conservation systems are worthy expenditures. LEED certification is the eco-friendly stamp of approval. Go green not only improves the property's reputation but it decreases utility expenses.
Maintain the Property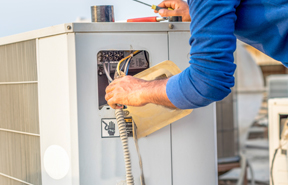 Maintaining the property in excellent working condition is crucial for attracting and retaining tenants. Keeping up with repairs and upgrading flooring, fixtures, HVAC, and parking lots will enhance the overall attractiveness of your property. Additionally, fresh paint, well-maintained landscaping, and decorated common areas like lobbies and hallways can leave a lasting positive impression on potential tenants.
Keeping accurate and detailed service records is important. These records can reveal patterns to help you set a maintenance schedule and can signal issues that need to be addressed before they become major problems. Additionally, the records can provide evidence of when a tenant is responsible for repairs, which reduces your costs when it comes to re-tenanting the building.
Update Amenities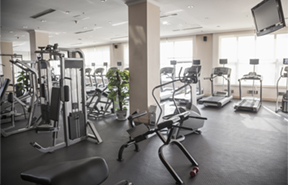 Another way to elevate a property's appeal is by offering modern amenities. Tenants are increasingly looking for spaces that provide additional features and benefits beyond the standard space. Investing in amenities that cater to different needs and lifestyles can set the property apart from others. Consider adding a well-equipped gym, a cozy common area, or even a multipurpose conference room where business owners can work or socialize. Additionally, offering high-speed internet access, electric vehicle charging stations, online portals for maintenance requests, and virtual tour technology can demonstrate your commitment to providing convenience. Staying ahead of the curve when it comes to tech-savvy amenities will always play to your advantage.
Improve Security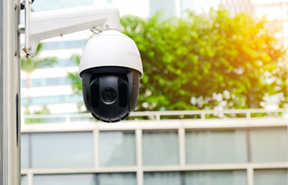 Security is a top priority for tenants when choosing a space. Creating a safe and secure working environment not only helps to deter potential crime but also provides peace of mind to the tenants. Installing security cameras, enhancing outdoor lighting, and building alarms can significantly enhance your property's safety. Adding appropriate fencing around the premises can also contribute to a sense of security and community among tenants. Safety plays a considerable role in the decision-making process when it comes time for tenants to find a new space.
Allow Pets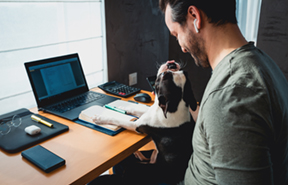 Another factor that can make a property more appealing to a broader range of potential tenants is being pet friendly. A significant portion of the population owns pets or is considering getting one in the future. Allowing pets in the building can expand the pool of potential tenants and reduce vacancy rates. However, it's essential to establish a clear and reasonable pet policy that outlines responsibilities for pet owners, such as pet deposits, leash requirements, waste cleanup, and noise considerations.
Offer Move-In Incentives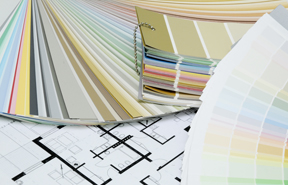 Offering incentives is another effective strategy to make the property more appealing and competitive in the leasing market. Tenants are often drawn to enticing move-in incentives, such as free month(s) rent or tenant improvement contributions for long-term leases. Tenant improvement allowances (TIs) can be a compelling incentive as they allow tenants to customize their spaces to their preferences and operational needs. Moreover, offering flexible lease terms, such as short-term or month-to-month leases, can attract those seeking temporary space solutions.
Build Strong Relationships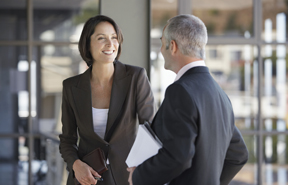 All in all, attracting a quality tenant to occupy a space is not easy by any stretch of the imagination. But once it is achieved, building a cooperative working relationship with the tenant cannot be overlooked. No one likes the landlord that is consistently peering over shoulders and being too aggressive. The landlord that builds a good relationship with the tenant and its employees, always prevails. When a business owner has a positive relationship with their landlord, chances are they will opt to extend their lease for a longer term than needed just because they value the relationship. Many times, tenants who need to move due to space requirements will choose another space owned by the landlord over other comparable spaces.
Conclusion
As a landlord, enhancing your property's appeal and attracting quality tenants requires a proactive and tenant-centric approach. By providing modern amenities, prioritizing security, improving functionality, maintaining the property, and offering attractive incentives, you can differentiate your property from others and position it as the top choice for discerning tenants. Taking these simple yet effective steps will not only increase your property's income but also foster long-term tenant satisfaction and loyalty, establishing your reputation as a landlord who values and cares for their tenants' well-being.