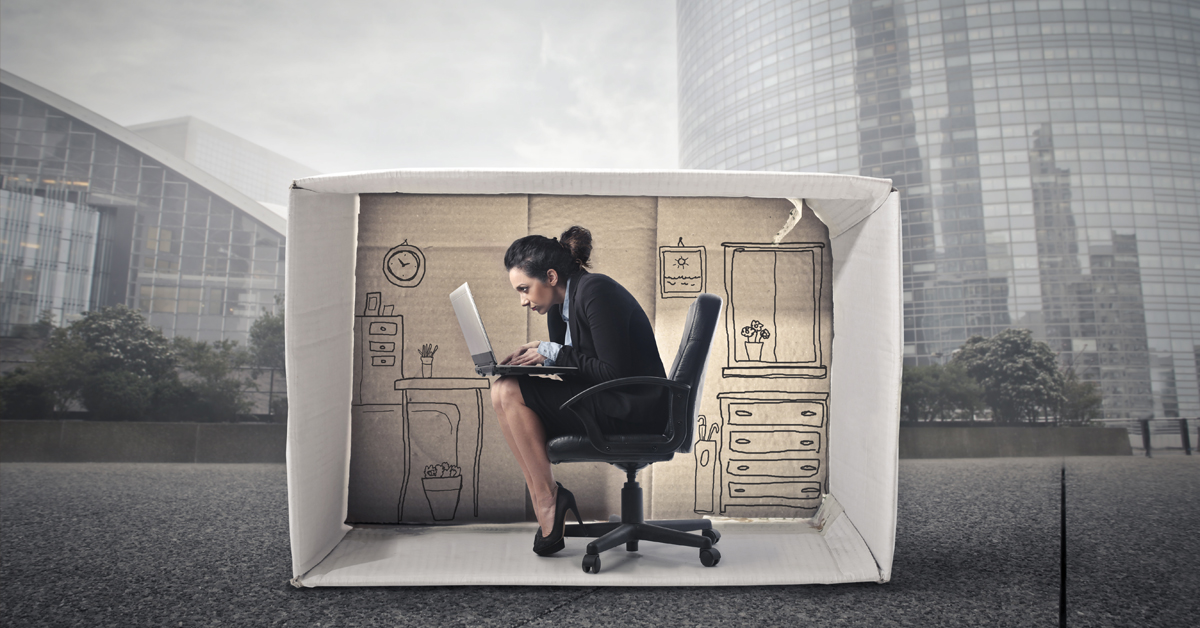 Classifying commercial office space is a relatively subjective task. What may constitute a top-of-the-line property in one area could completely miss the mark in another. Even so, there are certainly some general guidelines that tend to be followed when identifying into which category a commercial property falls. Having a better understanding of the pros and cons associated with each is an important part of choosing a space (whether you will be using it as a tenant or purchasing it as an investment) and will help ensure you make a sound decision that best suits your needs.
Class A
Class A commercial office space typically refers to newer construction built in desirable locations. These properties often boast extensive upgrades such as state-of-the-art fixtures, high-quality HVAC systems, modernized technological systems, green building materials, high ceilings and more. Many Class A buildings may also offer extra amenities such as large central lobbies, on-site cafes, fitness centers, conference spaces and more. Great lengths have typically gone to in these properties to make them visually appealing, and reputable management companies work diligently to keep this level of appeal up. Class A properties are located in highly visible areas with easy accessibility to major roadways and high foot traffic. Because of all the benefits offered by a Class A property, high-quality tenants who are willing to pay top dollar for the exposure tend to be attracted to these spaces. From an investment standpoint, this is great news, as these are the types of tenants who are more likely to stay put in a given space for a longer period of time, keeping cash flow going.
The downside to a Class A property to an investor is that, due to the higher asking price of these spaces, more money will be required up front to secure them. Tenants looking to lease a Class A space will need to understand that they may need to pay a bit more for the ease and upgrades that come with this type of office space. It is also far less likely concessions will be made by the landlord, as the spaces are in such high demand.
Class B
Class B commercial office space also has a lot of pros. These buildings typically still offer high visibility and easy access, though they may not be at the very heart and center of the action. Class B properties still tend to attract high quality tenants and are most often run by professional management teams who work hard to keep the property looking nice. Although these buildings might be a bit older, they have been well-maintained for the most part. Additionally, they don't have any structural issues or major overhead expenses that will be required to get them to a point where they are functional. Typically, the bulk of additional costs associated with a Class B space will be to modernize them and make them more aesthetically pleasing, as well as possibly to build in new amenities to make them appear more attractive. The best part of a Class B property is that putting in the little bit of extra work to make it shine could be just enough to bump it up the spectrum to qualify as a Class A property (depending on the area you are in).
From a tenant's perspective, Class B property is usually much more affordable than Class A, making it a great option for up-and-coming companies who still want to make an impact and be close to the action.
The only measurable downside to a Class B office space is the money it could take up front to make the desired changes that will allow for higher rents. If you've got the extra cash lying around, Class B properties usually make great investments!
Class C
At the opposite end of the spectrum from Class A properties are Class C properties. These buildings are typically located in much less desirable areas and they tend to need extensive renovations to get them up to par. Some of these may be extremely costly, such as re-wiring to support the latest technologies, replacing HVAC systems, fixing structural damage and more. The bulk of the repairs are usually due to the age of these buildings which tend to be twenty or more years old. The good news is that, with some effort, work and money, these properties may sometimes be upgradable to Class B. They are also generally extremely inexpensive. The downside is that, for obvious reasons, they can be much harder to keep occupied. Although, for some smaller companies that cannot yet afford the higher price tags associated with Class A and B properties, they can be a wonderful alternative.
Again, while classifications are mostly subjective, following these general guidelines can help you get a better understanding of the type of property you are searching for.