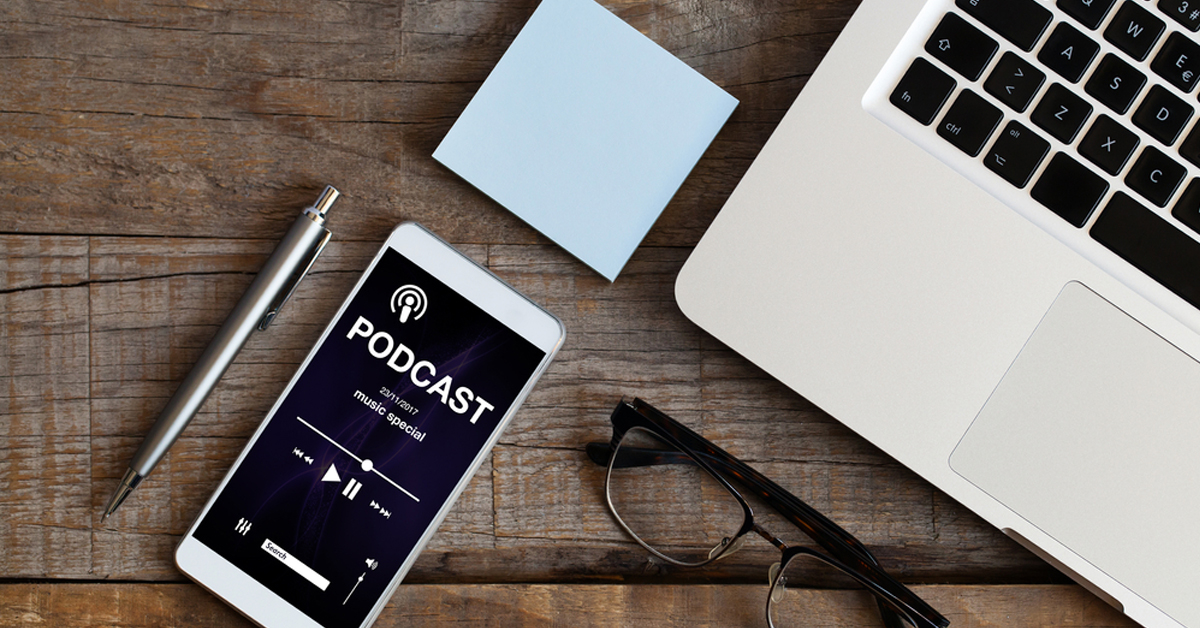 If you go to your favorite search engine and type in "best podcasts," your screen will immediately flood with pages upon pages of available content claiming to be exactly what you need to get motivated, market yourself, find balance, start your new business, and on and on and on. In short, it can lead you down a rabbit hole filled with misguidance and an overwhelming variety of options. You're likely to end your search more frustrated and confused than when you began, which is why why I decided to put together a list of some of my favorite podcasts for professionals.
Inspiration & Motivation
Most of us go through times in our professional careers where we are feeling a bit stagnant or confused. These are the times it's the most important to re-infuse our lives with some much-need inspiration. Luckily, there are some amazing podcasts aimed at doing just that!
The School of Greatness with Lewis Howes: Lewis Howes' podcast is designed to uplift your spirits by providing its listeners with access to stories about great accomplishments made by ordinary people! Airing three times per week, Howes interviews some of the world's most well-known athletes, business moguls, and celebrities about how they achieved their great heights.
Hidden Brain: Offering a scientific perspective on why we do the things we do, Hidden Brain works to decode the inner workings of the mind to help us understand our relationship with our own choices and what motivates and drives us as human beings.
The Tim Ferris Show: Ferris, author of "The 4-Hour Workweek," takes his listeners through interviews with a host of people from all different walks of life who have insights that can help us improve and excel in various areas of day-to-day living. This podcast airs once per week.
Professional Development
The willingness to grow and change on your career path is integral to your success as a business professional, making it that much more important to constantly expose yourself to podcasts that will encourage you to do that exact thing!
The James Altucher Show: Mixing a no-nonsense combination of tough, unconventional questioning with wit and a sense of humor, this former hedge fund manager's podcast is aimed at showing you the best way to become the type of business professional you really want to be, without jumping through a bunch of unnecessary hoops to get there.
Being Boss: Co-hosted by Emily Thompson and Kathleen Shannon, Being Boss was created for anybody who is ready to ditch the 9-5 and create the type of life they have been dreaming of.
The Lavendaire Lifestyle: In this "seasonal" podcast (Aileen Xu posts every Sunday only April through November), listeners are shown how to create a dream lifestyle with the tools they already have.
Marketing
Whether we like it or not, the importance of marketing on business development has made itself known. If marketing isn't your thing and you need a little bit of inspiration, here are some podcasts that can get you through it!
Marketing School: If the age of digital marketing has you pulling at your hair, this is your next stop! Offering pivotal marketing advice in short, 10-minute increments each day, hosts Neil Patel and Eric Siu are sure to have your marketing game at its best in no time.
The GaryVee Audio Experience: More like an interactive Q&A than many traditional podcasts, Gary Vaynerchuk hosts a constantly rotating panel of celebrity guests to answer any and all marketing questions submitted by listeners through their online platform.
Marketing Over Coffee: A much more laid-back approach to marketing, this podcast is designed to be listened to without requiring your full attention (though you're sure to retain some awesome tidbits).
Finding Balance
One of the most difficult parts of being a professional is trying to find balance between work, self-care, and play. If this sounds familiar, check out these podcasts.
Tara Brach: Buddhist meditation teacher, Tara Brach, knows just what it takes to get you to slow down, turn off your workday brain and take a deep breath.
Beyond the To-Do List: Erik Fisher helps his listeners put their lives in perspective by helping them understand how to prioritize tasks as opposed to trying to get it all done at once. If you're looking for permission to take a breather, this one's for you.
This is Your Life: In this podcast, host Michael Wyatt focuses on teaching leaders of every type to live passionately and with clarity, taking into consideration the impact that a positive personal lifestyle has on becoming truly successful.
While these are just a few of the many amazing podcasts out there for professionals, they're a good place to start.