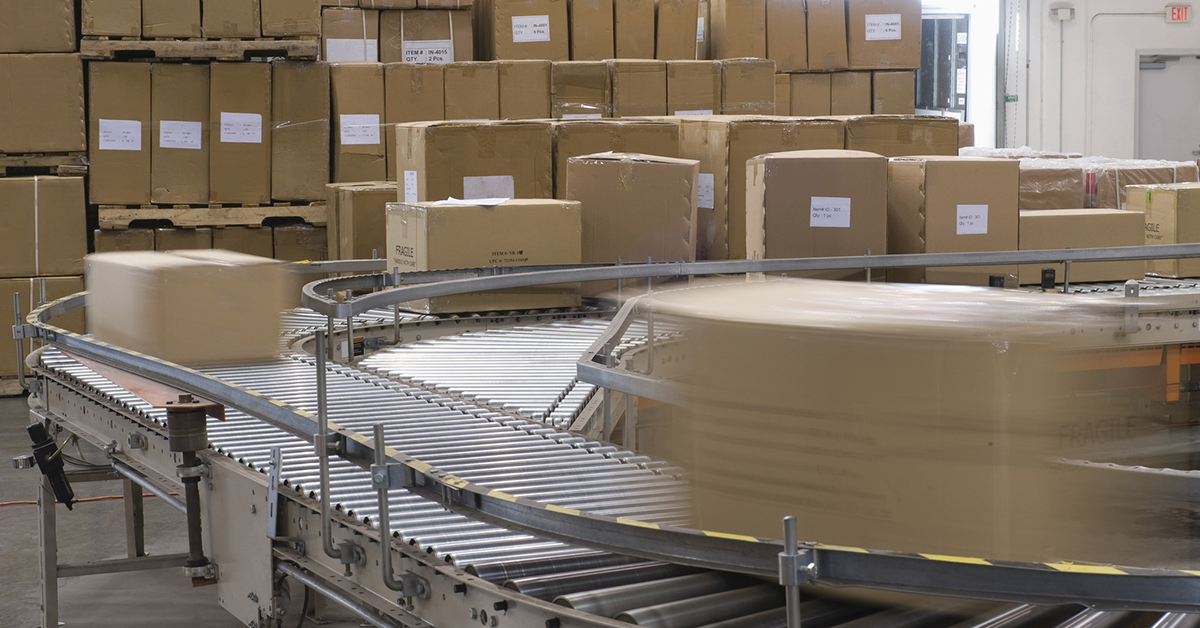 Article by Bryson Lloyd, Senior Associate in Voit's Anaheim office
Space is tight. Customers keep clicking. Builders are scrambling to keep up with the warehouse demand. This is the story of e-commerce that we all know too well. Online shopping has changed the way we consume not only as a country but globally. This has caused a quick and growing demand in the commercial real estate sector for more distribution centers. The current vacancy rates are predicted to stay as low as six percent and builders feeling the heat to get more commercial properties built and on the market. It seems as if there is too little time to construct the facilities needed to support the volume of packages that need boxed up and shipped out!
Demand for Distribution Centers
Nobody anticipated the growth in consumer demand would be as robust as it has been, nor did they anticipate the rapid growth for e-commerce and the demand for faster delivery in major urban centers. Because of rising material, labor and land costs, buildings today are more expensive to construct, so rental rates are going up. This means retailers need to really plan ahead.
For online retailers, distribution centers are their rock. These facilities store, pack, and ship out the goods. About two-thirds of commercial real estate this is focused on e-commerce is built on speculation, so builders undertake the project without a lease. And space is very limited these days because spec construction simply can't keep up. To give you a good idea, the demand for commercial real estate exceeds spec construction by about 2-to-1.
Dominating Players in E-Commerce
Can we talk about e-commerce without discussing the dominating players? Huge e-commerce retailers such as Amazon and Walmart lease spaces specifically designed for them rather than built on spec. As e-commerce sales have grown, all of the major online retailers are seeking larger spaces closer to densely populated cities. A retailer with online sales of less than $1 billion isn't large enough to lease space in more than one region, so those retailers cover the entire country with one distribution center, likely located in the middle of the U.S.
Solving the Same Day Shipping Problem
The challenges for all companies engaged in e-commerce extends beyond the need for a physical space. Recent statistics show that 61% of consumers are willing to pay more for same-day delivery, and 26% abandon items in their shopping cart due to shipping times being too long. About a dozen of the largest retailers have distribution centers in all major markets, enabling them to deliver in two days or less. And as all companies strive to cut delivery times, they are going that last-mile by connecting leased space in buildings of less than 500-square feet to their big-box facilities.
These small, more agile facilities are typically in densely populated areas. This is complex because of zoning and traffic and routing. But with 50% of online business striving to offer same-day shipping in the next 3 to 5 years, companies are willing to do whatever it takes to stay competitive.
E-Commerce Around the World
E-commerce accounts for more than 10 percent of all new leases of industrial real estate in the U.S., compared with less than 5 percent 5 years ago. The U.S. is not the only market where industrial real estate is tight. Demand for space in places like the United Kingdom and Japan are as strong as they are in California. Although the export rate in China is slowing, the consumer market is growing rapidly, and industrial real estate is in great demand. In fact, low vacancy rates all across Asia sparked major construction projects for industrial facilities.
Efficient distribution remains key, which means new facilities must be equipped with up-to-date technology, have adequate clearance height, and need to be located close enough to accommodate same-day shipping. This equals a lot of activity in the industrial sector in the coming years, with old warehouses undergoing renovations and new ones being built.