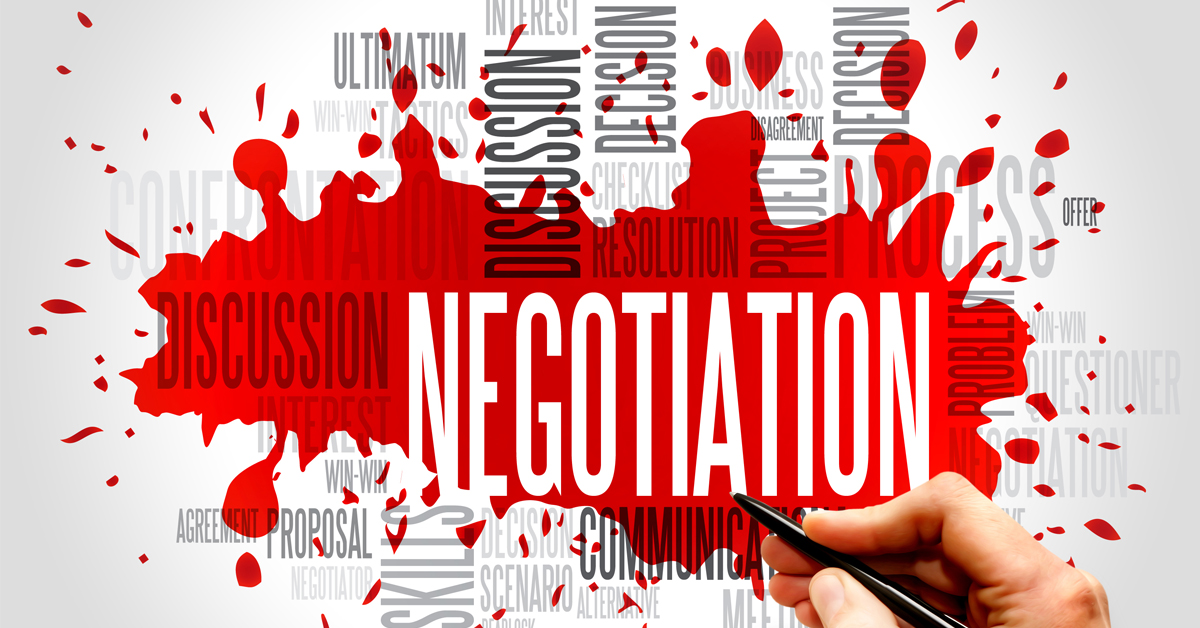 Entering into a commercial lease is a big commitment and shouldn't be taken lightly. There is no bigger detriment to your business than getting locked into a lease that won't sufficiently meet your needs. For that reason, it's important to hire a local area expert who can leverage their experience, market knowledge and industry relationships to find a space that fits your needs. Here are a few tips you will want to consider when working with your broker:
Set a Budget
Before you begin the search for your commercial property, sit down and crunch the numbers so you know exactly what you can afford. Leasing a commercial space will likely entail paying for more than just a base monthly rent, so you'll need to consider all of your overhead costs and how they might affect your bottom line. What will it cost to heat, cool and furnish your new space? What types, if any, of equipment will you need to purchase to help your business run optimally? How much money will you need set aside in case of any unexpected incidentals that could arise? Having a clear picture of your financial position is a key element to your success.
Know Your Business Needs
Signing a lease on a property that doesn't sufficiently meet the needs of your business could leave you feeling frustrated and trying to find a way out of your lease prematurely. Before you sign anything, have a realistic vision of what your business will need to run effectively. If you intend to grow your company, will you have enough room to expand? If you don't plan on adding any employees, do you really need all of the space that you are looking at? What location will you need to be in to be accessible to your target demographic? Ask yourself these simple questions, and more, so you know exactly what you are looking for.
Check Comparable Properties
Once you've settled on a property that feels like a great fit, do your research! Get out in the community and check out comparable properties. If rents in the area seem much lower than your landlord's asking price, you may be able to negotiate a lower rate. If they are considerably higher, you might want to move onto the next step to help you understand why.
Research the Building in Question
If the asking price for a property seems remarkably low, there's a good chance that means it has been sitting vacant for some time. Now, you just need to understand why. Begin by assessing the mix of tenants in the building. Are they attracting the kind of traffic that your business will need to thrive? Ask the other local businesses about the neighborhood, any setbacks or successes they have experienced as a business owner in the area, and their experiences with the landlord (if they are in the same building as you). You may even go a step further and research your landlord yourself to better assess his/her reputation. While questionable answers to any of these inquiries might not be a deal breaker, they could certainly help you to negotiate better terms.
Understand Your Lease Options
There are several different types of commercial leases. A gross rent lease, for example, requires you to pay only one monthly sum to your landlord that covers both your rent and incidentals. A modified gross lease means you and your landlord will split the cost of certain incidentals, while net leases (of which there are various kinds) involve a lower base rent owed to the landlord with certain incidentals due to be paid by you directly to the provider. This could include a combination of utilities, insurance, property taxes, maintenance and/or other operating costs, depending on your particular lease. If you don't like what you're being offered, there's usually some room for negotiation.
Look for a Competitor Clause
It's imperative that your business is surrounded by others that will compliment it. It's always wise to negotiate a clause into your lease that assures your landlord will not allow any direct competition to move into the same building.
Negotiate Improvements
If repairs and upgrades need to be done on the property in question, it never hurts to ask your landlord to make them. If they refuse, you might at least be able to negotiate a lower monthly rent for having to make the repairs yourself. Additionally, many landlords may offer incentives, such as rent-free periods, to get you into the property quickly, particularly if it's been vacant for some time.
Most importantly: Hire Professional Representation!
It is ill-advised to go through the commercial real estate negotiation process on your own. Working with a broker will give you access to an entire team of industry professionals. A good broker and their team know exactly how to negotiate the best deal for you and your company, as well as read through all of the fine print for you to make sure you can sign on the dotted line with confidence!