Article by Tony Archer, Senior Vice President in Voit's Ontario office
It's important to choose the right location for your business for the sake of success. Of course, the type of business will determine the site you select. Customer-oriented businesses need people to slide through the door in order to be profitable. Location plays a huge role in financial gains and success.
Dropping the Pin on Google Maps
When considering commercial properties remember, no matter what you do to improve your property, the neighborhood will always have a say in the value of your investment. After all, you aren't just buying the building itself – you are buying into and becoming part of a neighborhood.
The location needs to attract potential customers. Consider what's going on in the area. Does the neighborhood host a colorful retail scene filled with shops, restaurants, and entertainment? What is the population? An area with light foot traffic is harder to gain and maintain customers, even if there is a quaint little cluster of shops in the area.
A few compelling signs that an area has long-term opportunities for a business are low unemployment rates, high household incomes, good density of residents, creative industries, research facilities, and large and prominent colleges and universities nearby.
Meeting Your Needs
Are you looking for a neighborhood, power center or lifestyle/mall space, or a location that can accommodate food services? The type of business determines what type of space you need. Regardless of the type, consider if the facility has data lines, good electrical infrastructure, and appropriate plumbing. These things are essential when hosting customers in the building and adding or upgrading these things could be costly.
Consider Convenience
It's great to have a community full of amenities, but how accessible are they? Customer-based businesses obviously need to attract customers in order to be profitable. I have one word for you: convenience.
Convenience isn't key, it's critical. The easier it is for a potential customer to reach a business, the more likely it is for customers to visit the business. A high traffic area makes it easier for a person to reach the business – consider the area's walkability, accessibility, public transportation systems and parking situation.
Casual Neighborhood Cruising
Just as it stands true for just about every other part of our lives, impressions are important. While you can consult neighborhood stats to determine things like daily activity and crime, you can easily take matters into your own hands. So grab your keys because it's time to take a spin around the block.
It's good to do a series of informal drive-bys to get an understanding of what the area is all about. Are the buildings cared for? Is anything abandoned? What is the daily activity like? And remember, no drive-by test is complete without cruising through the neighborhood at night. The results here are all about going with your gut.
While all locations have a different set of advantages, you should evaluate the neighborhood and consider how it matches the needs of your business. Talk with your agent, business owners, and community members to sort out the numbers. Then spend some time there yourself to get a sense of how other retailers are doing. It won't take long to piece together if it is the right place to build your business.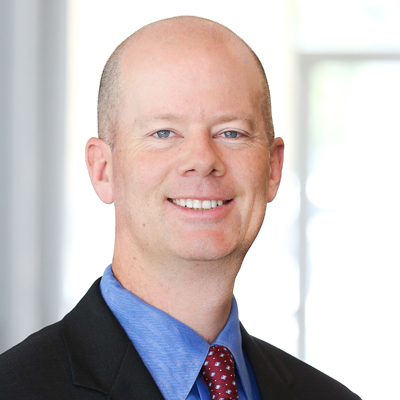 Tony Archer | Senior Vice President