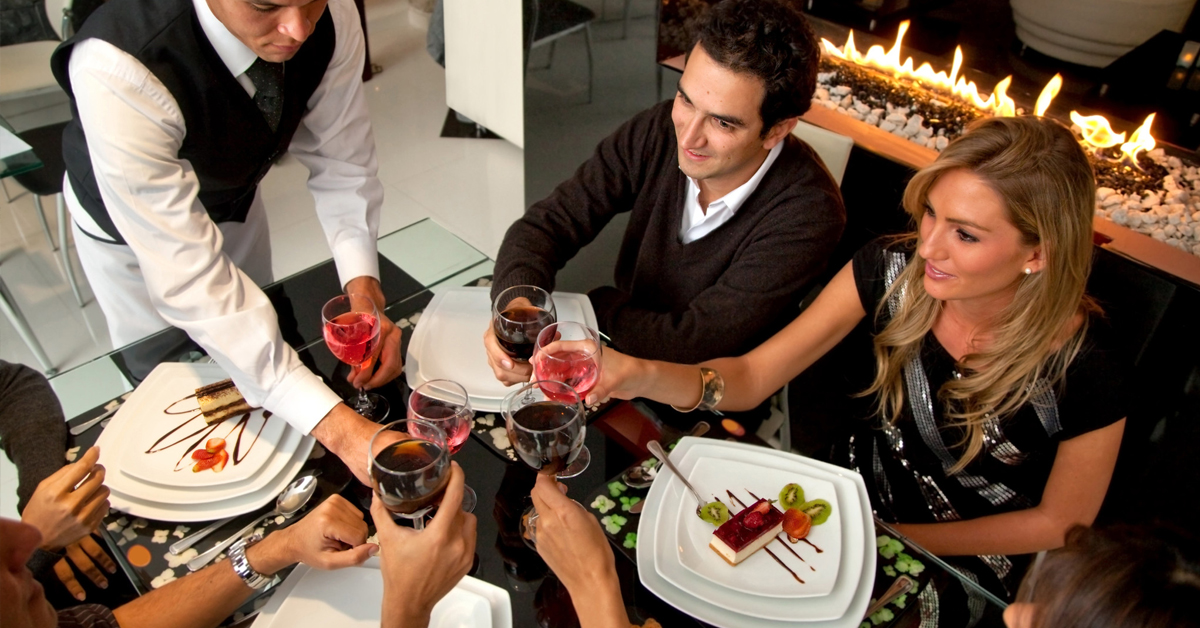 Commercial real estate has always been deep rooted in the retail sector. Many of our ancestors came to this country with not much but the American dream of starting and growing their own business from the ground up. So many had this dream of making enough money so they could provide for their families and maybe, just maybe, leave something for future generations to come.
Some small business owners struck gold and went off to create the Nike, Starbucks, Nordstrom and other retail titans of the world. Most, however, settled for a modest to comfortable life in hopes that one of their children would take up the family business that they worked so hard to create.
And while this wheel has rolled down from generation to generation in our productive and always adapting economy, over that last 15-20 years, the tides have changed for the retail sector. Amazon, which was started as an online bookstore in Jeff Bezos' garage, really picked up steam in late 1999 with their patented '1-Click' checkout and with the acquisition of Kiva Systems in 2012, was able to ramp up automation in its fulfillment centers, changing the trajectory of this industry. Since then, the vice grip that Amazon has had on the retail world has caused many small business owners to struggle and many to close their doors. While these mom & pop shops probably liken Jeff Bezos to some sort of monster, the consumer has benefited many times over from the convenience that this retail pioneer's vision has created.
Because of this 'Amazon effect', retail, today, is considered by many a "scary" or even a "dying" investment. However, this could not be farther from the truth. This sector has simply been forced to adapt and evolve as consumer habits change and technology advances our way of life. As the old adage goes, it is survival of the fittest and there are many companies that have accepted the challenge and continue to thrive through the changing times.
As today's investors prepare to finance multi-million dollar retail properties, it is imperative to understand the market, the players and the changing factors that the industry has and will continue to face. Before checking off the different criteria necessary for a sound retail investment to take place, it's important to first be aware of the current trends and possible direction the industry is heading.
What Amazon has created over the past few years is urgency. This urgency has, in turn, resulted in innovation. You may ask yourself, what's better than almost immediate home delivery service of basically any good that is one click away? The answer is, a more personable or socially gratifying experience that you can only get when you venture out of the house.
There will always be some sort of need for brick and mortar retail stores. Whether it be to peruse locally grown or hand-made goods, dining out with friends and family, or, perhaps just the assistance and interaction with friendly sales associates while shopping, consumers still enjoy the act of going out for specific retail needs.
Take, for instance, how movie theaters have adapted, many now offering food and beverage service at your seat, theater screens that just keeping getting bigger and even 3D along with superior audio that creates a phenomenal viewing experience unlike anything that can be recreated at home. And, of course, they've now got the reclining, plush seats that almost lay flat. For these types of luxury experiences, many consumers don't mind paying more from time to time.
Some other ways retailers have adapted to the changing consumer habits include incorporating a virtual aspect to your experience like playing virtual video games in which the player, seemingly, enters another world. Additionally, many retailers are now 'pet friendly', allowing patrons to bring their leashed dogs on property. These are just some of the different things retail owners have incorporated in an effort to get shoppers through their doors and keep them coming back.
These days, in order to gain trust with consumers, retailers must not only provide a good or service that shoppers are willing to pay for but they must also dodge the urgency effect that Amazon has created by providing a convenience and/or experience that motivates the consumer to get up and out their door.
For investors interested in exploring options in the retail sector, it is important to have an understanding of the current and possible future retail trends. Hiring a commercial real estate broker who specializes in retail is highly recommended when searching for sound and stable retail investments. If you are interested to know more about different retail investment opportunities, let's discuss. Click the contact link below to reach out today.