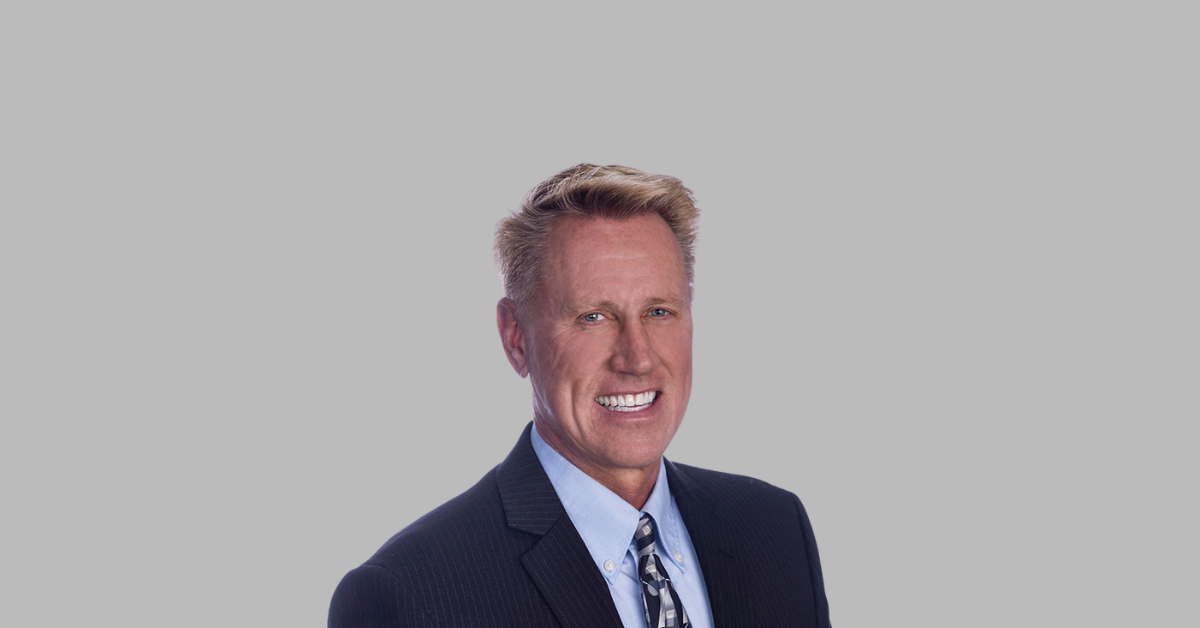 Todd Holley, SIOR, Senior Vice President & Partner of Voit Real Estate Services' San Diego office, is known and respected for many things in the Central San Diego area. First and foremost, he is known for his depth of knowledge about the commercial real estate market. Holley believes that a comprehensive understanding of market dynamics forms the foundation for the delivery of superior commercial real estate services.
Having worked for Voit Real Estate Services since 1989, Holley's strengths have really shone through as of late. This summer, Todd Holley successfully directed the $9.1 million sale of a 44,359 square-foot build-to-suit industrial warehouse in San Diego, on behalf of the buyer, Best Fit Movers, LLC. The buyer, a moving company, will use this property for product storage and distribution, according to Holley.
"Todd helped us locate and purchase the ideal scenario to support the needs of our rapidly growing business," stated Patrick Caramalac, Owner of Best Fit Movers, LLC. "He assumed full responsibility to search for a property that met all of our criteria and negotiated with the sellers to execute a sale for us.  After the initial acceptance of our offer, Todd continued to provide first-class service by providing us with referrals for lenders and insurers, etc. making the transaction smooth and stress-free."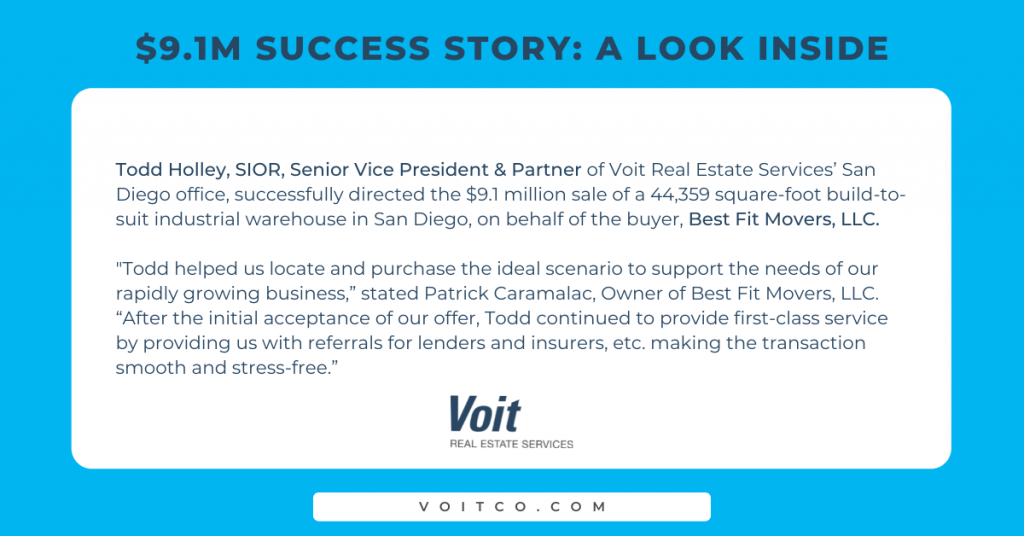 In Holley's eyes, what does a sale of this magnitude mean for the San Diego real estate market? "This transaction exemplifies the continued overall strength of the San Diego industrial market," says Holley. "Demand is very strong for quality industrial assets. While conducting business during these times has presented many challenges, managing the sale process along with my client's expectations were crucial in getting this transaction across the finish line."
For over 29 years, Holley has specialized in representing Central San Diego investors, owners and users, and tenants in the industrial and office product types. Those who work with him confidently make real estate decisions based on accurate, timely, and relevant market information.
Having completed over 1,500 transactions, Holley represents local entrepreneurs, regional investors, and major institutional owners, giving him the necessary perspective to provide the highest quality real estate services available. 
With career sales of over $1 billion, Holley's long list of accomplishments attests to his success as a commercial real estate broker. Among many other feats, Holley has been named Salesperson of the Month and a CoStar Power Broker on various occasions, and has been recognized for San Diego County's "Innovative Deal of the Year."
Additionally, Holley received his Bachelors in Business Administration (B.B.A.) from the University of Wisconsin and is a Society of Industrial & Office Realtors (SIOR) member.
The property, to be built, will be located at 6960 Cactus in San Diego.