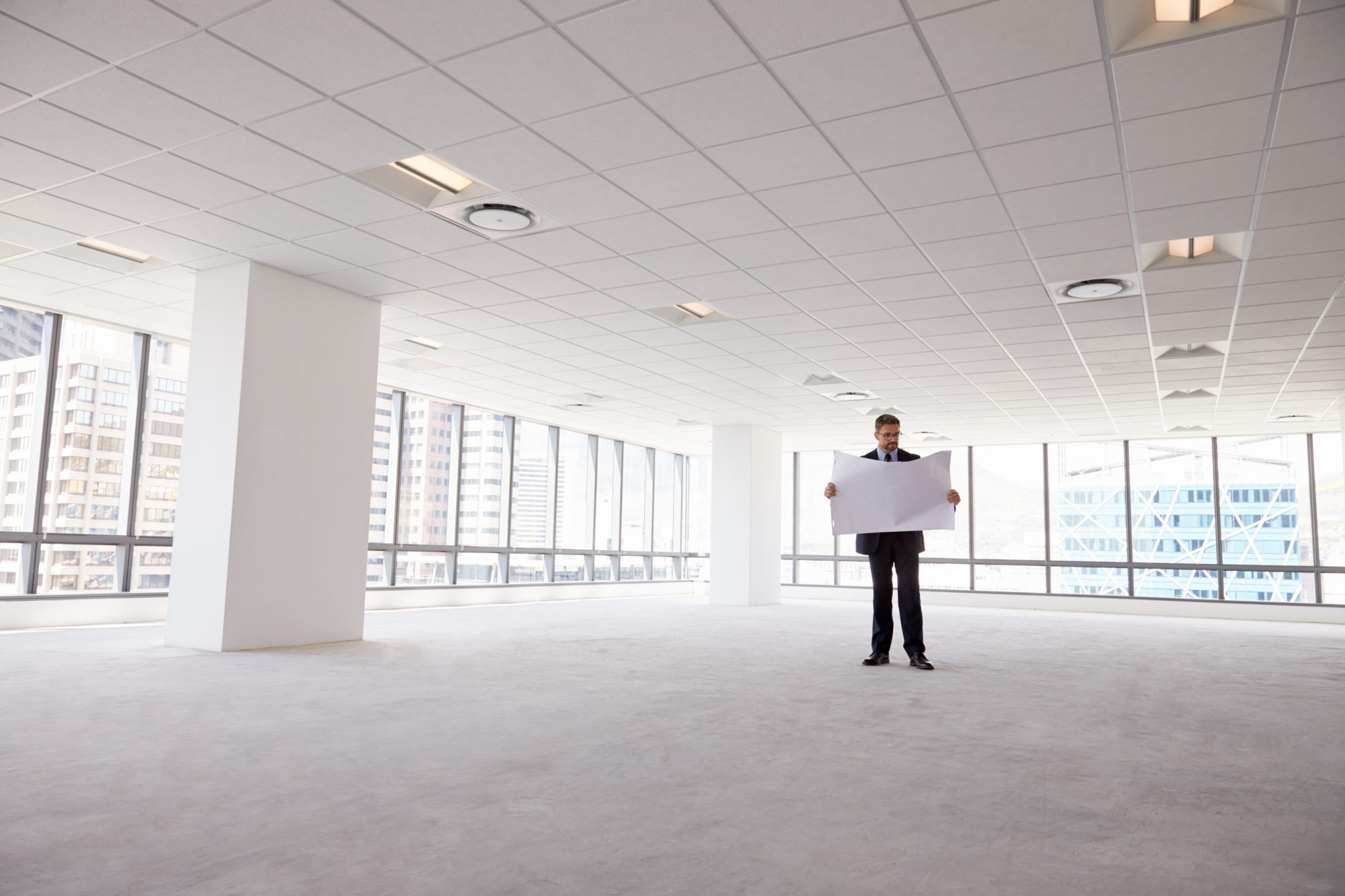 Article by Josh Samuels, Associate Broker in Voit's Irvine office
A recent real estate trend has emerged as e-commerce businesses are on the rise and retail or office spaces close their doors. It has become all about converting retail or office space into high-demand industrial space.
But it seems sort of backwards to refashion a dated office building into a warehouse space, doesn't it? Well, here's the scoop. Most commonly the conversions are undertaken by landlords who have dealt with falling tenancy rates for quite a long time.
Some states have felt the vacancy pinch with levels in certain cities rocketing to over 25 percent.
This drop in demand for office space has a lot to do with companies investing in tech spaces, smart offices, or remote work options. At the same time, e-commerce has continued to boom and companies are moving full-force towards facilities to better accommodate logistical strategies needed to fill the demands of online shoppers. Warehouses alone are just not making the cut. This conversion is a creative, resourceful solution for many companies.
More than Just a Warehouse
We all know e-commerce has taken the world by storm, transforming how we shop for just about everything. This trend has spiked the commercial real estate market for warehouse spaces. Eventually, warehouse demand might drop, but not even a slight dip seems likely anytime soon.
Companies are now looking for not just more space, but a smarter use of space to keep up with demands. The idea of converted office and retail space is that online orders would be sent from the warehouse to a more sophisticated, flexible infrastructure to deal with detailed logistics such as packaging orders with multiple items and repacking return items. This will increase shipping productivity so that with growing demands customers can continue to expect to receive their delivery in a snap.
Large Urban Locations
Location is a prime factor in this space conversion equation. Most warehouses can be found in the suburbs, which is ideal when considering the already cramped conditions present in most urban centers. But these newly converted office-to-warehouse spaces are actually an ideal setup for inner-city locations.
There is access on the lowest sub-street levels for large delivery trucks, without disrupting pedestrian traffic and causing vehicle congestion. Delivery vans and trucks can use other levels of the garages to keep the deliveries flowing. The location also creates an ideal hub for last-mile delivery, which is the movement of goods from the transportation center to the final destination in the home. Having such a center housed in urban areas has the potential to reduce transportation and delivery costs tremendously while serving city dwellers more quickly.
Conversion Calm Vacancy Rates
As the conversions have taken place, many states have seen a drop from the 25% vacancy rate in the former office buildings to only a 5% vacancy rate in the newly renovated industrial spaces. This trend explains the changing needs of urban populations, and how companies are transforming business operations to fill these needs. As for the rest of the old office buildings out there? Well, they might be next in line for a makeover into one of 2018's popular industrial real estate spaces.