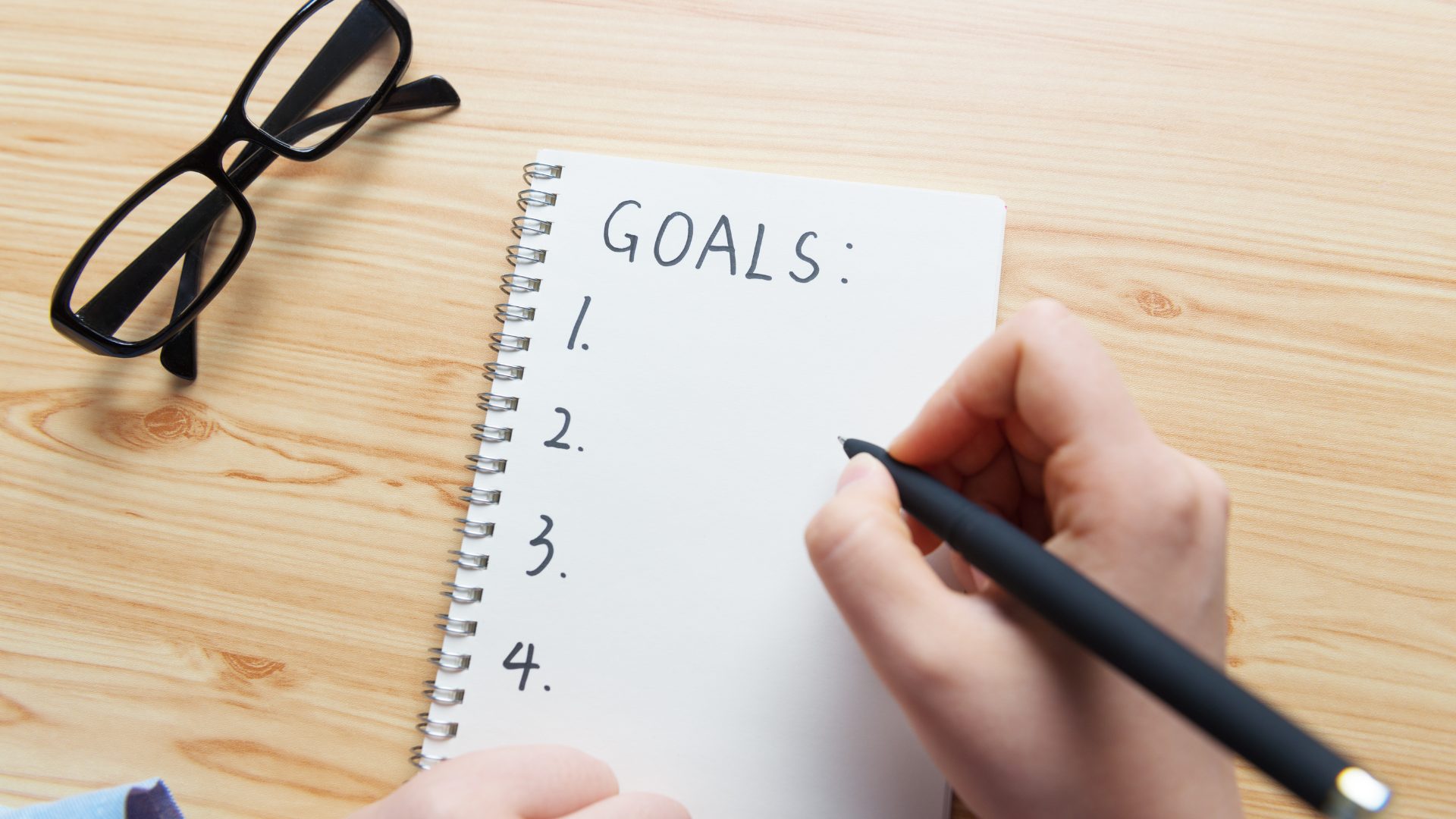 As we've written on our blog many times, goals are not merely wishes. This stands especially true for a commercial real estate broker.
As a CRE broker, you are your own boss—which means, in order to reach your goals, your goals should be more concrete than a vague "I want to be the best" or "I want to make more money."
Goals, for a successful commercial real estate broker, need to be tactile and quantifiable. Set goals for all aspects of your brokerage work, whether it be perfecting client relationships, gaining knowledge, or upping your selling skills.
This considered, let's discuss some tips on how to successfully set goals as a CRE broker.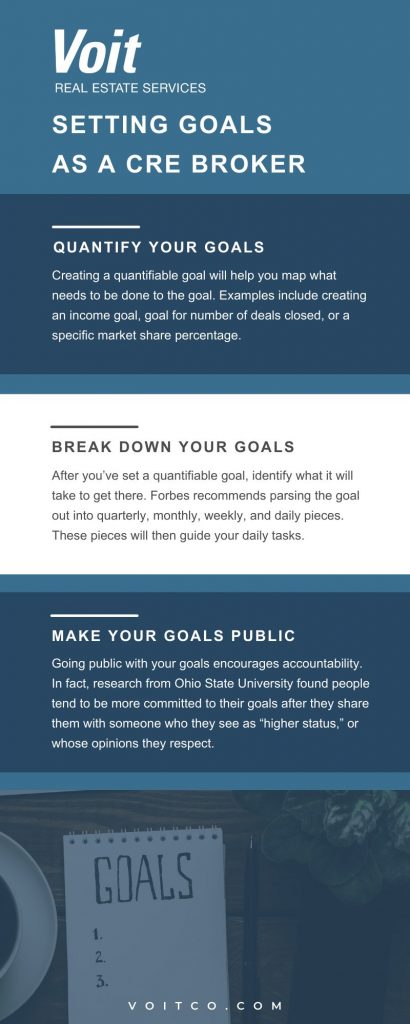 Quantify Your Goals
Regardless of what your goal is, be sure to quantify it.
Examples of the most common, quantifiable goals we observe in the CRE industry include:
Income goals

Number of deals closed

A specific market share percentage
Creating a quantifiable goal will help you better map out how you will get to the goal and what needs to be done.
Break Down Your Goals
After you've set a quantifiable goal, you need to identify what it will take to get there. Forbes recommends parsing the goal out into "quarterly, monthly, weekly, and daily pieces."
These pieces will then guide your daily tasks.
To illustrate, here's a breakdown of an example Forbes provided: Say your goal is $500,000 annually in earnings. Broken down, this might look something like 15 closings, 18 listings, 50 proposals, and 250 meetings. Looking at these smaller pieces, your goal could equate to one meeting every day.
"If you don't have a meeting today, you aren't on track to meet your goal. If you still don't have a meeting scheduled by noon, drop everything else until you can find someone to meet."
Sounds like overkill? Not to the person who will achieve their goal, says Forbes. "Set the measurable, follow it daily, and hold yourself to it no matter what. Execution is the most important thing about achieving your goal."
Make Your Goals Public
Going public with your goals can be nerve-wracking. Typically, people who decide not to share their goals do so because they are:
Afraid of failure

Hyperfocused on what others might think of them

Don't want to make a commitment
Going public with your goals encourages accountability within yourself. In fact, research from Ohio State University found that people tend to be more committed to their goals after they share them with someone who they see as "higher status," or whose opinions they respect.
Making your goals public incentivizes you to really follow through and reach your goals. Interested in learning more? Read on in our article "How to Succeed as a Commercial Real Estate Broker."