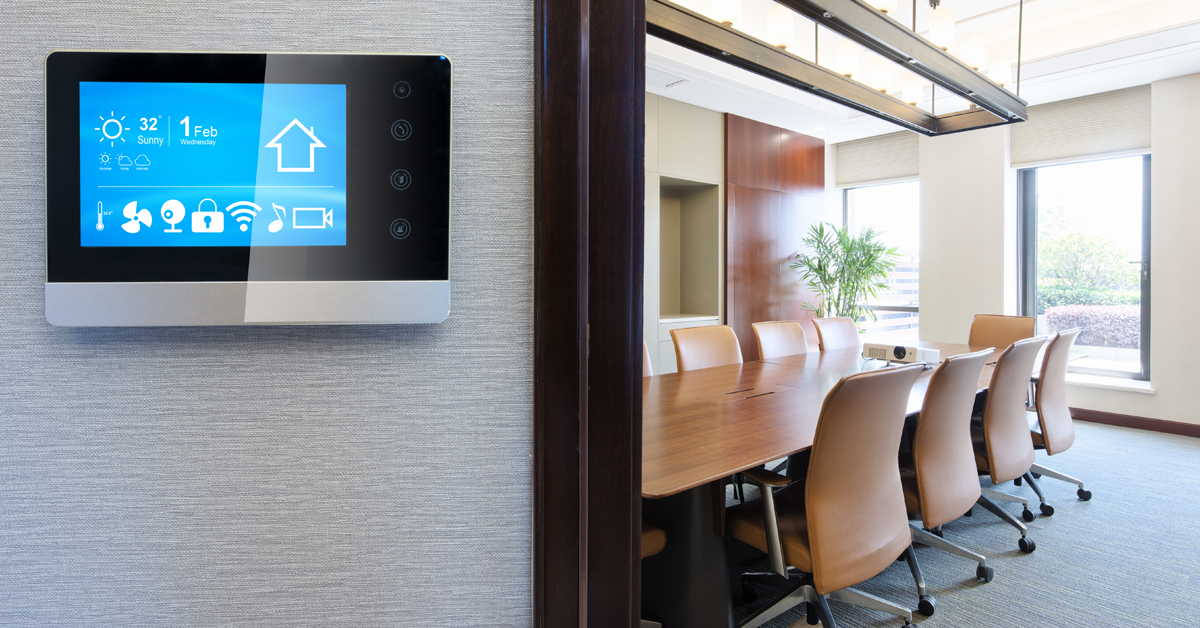 Watch out: our buildings are upping their game. They're getting smarter by what seems like the moment—but how? And how is this going to affect us, their occupants?
In a nutshell: we are going to be part of that shift to greater technological use. It really couldn't be any other way, could it? Let's expand on this to discuss how technology and smarter buildings are going to affect those in several commercial real estate sectors.
Multifamily
First off, smarter buildings affect us because we pay for them. This is particularly true when it comes to multifamily properties, where the costs for more brilliant buildings are being passed on to the tenants. The Huffington Post reports on smart-home products in multifamily properties, noting that the trend began in the single-family arena but quickly has jumped to include apartment and condominium buildings.
"We are seeing so many of those features very quickly being adapted into apartments," Greystar property management firm executive managing director Andrew Livingstone told Huffington Post. "Technologies like Nest thermostats and ecosystems which are being developed around Google. Where you have a Nest thermostat and some of the additional features that can be controlled with your smartphone device within the unit. Whether it is the locks, camera or security feature, we are seeing a lot of interest in those."
Office
The office sector is seeing a rise in the idea of humans as sensors. Now, before you start thinking science fiction, let's explain how this makes a lot of sense. Now that the right software has been deployed to measure light, motion, and interior climate control in office buildings, the bridge has been built for building users to directly tell the building itself what they want and need.
The concept has gotten the nod from the U.S. Government. "Occupant-centered control schemes can save energy by reducing unneeded space conditioning and lighting during unoccupied periods and avoiding overly conservative operational settings when occupants are present in the space," reads an Office of Energy Efficiency and Renewable Energy case study of Carnegie-Mellon University in Pittsburgh. "Moving beyond the typically oversimplified representation of occupant comfort and action… will enable building control schemes that provide real-time feedback on individual-level occupant presence and/or comfort."
Industrial
Also known as the Internet of Things, the smarter-building technique is making its presence known within the industrial sector. Increased facilities transparency, pumped-up interactive ecosystem control, and the ability to control a building's climate even when off-site have all proved a game-changer within industrial.
This includes the ability to move product more efficiently, increase safety, automate manufacturing, and track each item with greater precision. Moreover, smarter buildings are allowing those in the industrial sector to identify and solve problems more rapidly with greater sensitivity to occupants as well as more precise decisiveness.
The tide isn't just coming—it's here. Smart buildings aren't the future, they're the present. It's time to embrace them and the opportunities they bring.