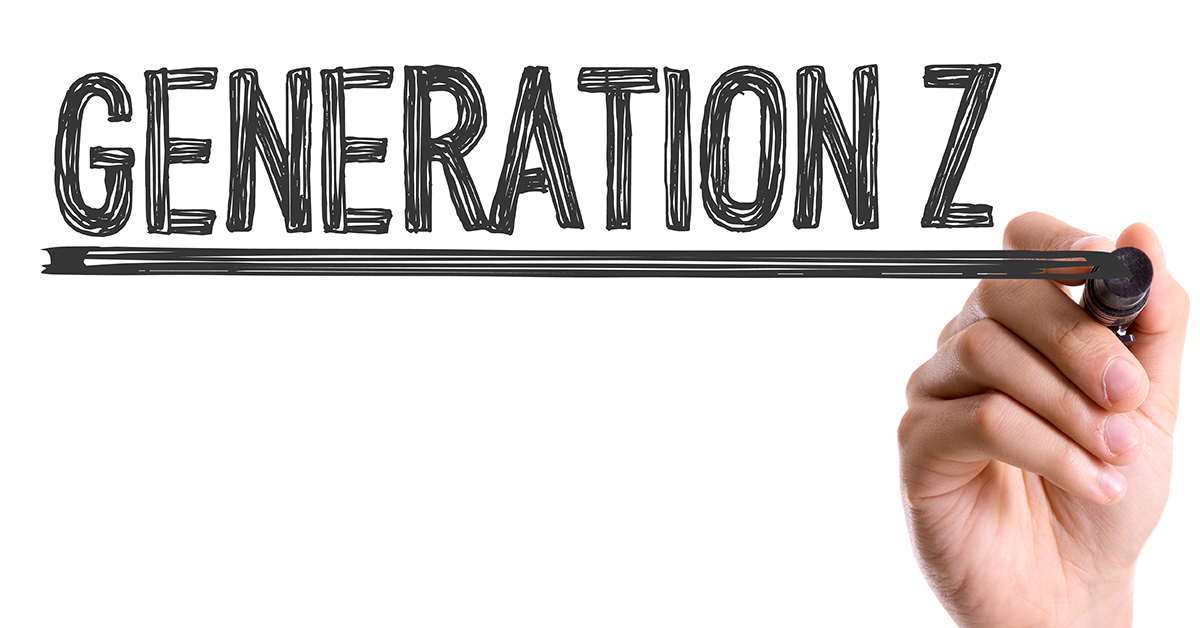 Article by Adam Hil, Senior Associate in Voit's Anaheim office
We talk a lot about location, building conditions, and square footage of ideal commercial real estate properties, specifically investment properties. But now it's time to start thinking about the most important investment for your company–your employees. Introducing Generation Z, a large group of young people who don't know life without the internet. The oldest of this demographic is just starting to enter the workforce, so companies still have a window to prepare for their arrival. The gen Z-ers just starting out know that learning the ropes, especially in your first job, can be tough. And companies are realizing their organizations have more to gain by guiding young employees and instilling good workplace practices to set them up for successful careers.
Fact or Fiction: Young People Love Learning
Somewhere along the line, people began to have the impression that because younger generations are so attached to their devices they don't have a love for learning. That is, in fact, false. A great way to engage and connect with the younger people is to show them that you not only care about their future at your company but that you also care about their growth as a human being. They want to work in an environment that makes them feel fulfilled. While they want to do great work, they also want to make sure the years they invest in their jobs are a valuable part of their self-development.
Value of Single-Tasking
This generation knows how to toggle between screens and social media applications like no other. This is crazy, but a study shows the attention span of this demographic can be as low as eight seconds. This is not a value to encourage, so you want to make an effort in the workplace to place value on focused attention over multitasking. Teaching these values will not only help them improve as people, but your business will end up with far more productive employees.
Get Them Engaged
Z-ers have a lot to offer the older workforce. These youngsters bring an innate understanding of the mindsets and social behaviors of the youth. By encouraging gen Z-ers to share their insights and ideas, your organization can stay fresh and relevant.
This group is entrepreneurial by nature. They are eager to work on independent projects. Companies who encourage them to think beyond the confines of their job descriptions will help them stay engaged over the long term, and will greatly increase their sense of loyalty.
Work with Meaning
Like Millennials, gen Z-ers are a socially conscious group who want to work for positive change. This demographic will challenge their employers to hold true to their word. The most important issues seem to be implementing sustainable practices and focusing on building communities and real relationships. The opportunity to participate in these groups and initiatives will help them feel more empowered and connected to their workplaces.
Provide Feedback and Rock Solid Benefits
If you aren't providing regular feedback, you're failing all your employees, but especially your new ones. Schedule regular check-ins to help them feel more assured in their roles, and convey to them that you care about their personal development.
This group is not sold on flimsy perks. They're seeking healthcare, 401(k)s, and long-term practical benefits. It can be easy to forget these young ones are still making sense of adulthood. Just because they have a good handle on their priorities doesn't mean they have a complete handle on how they work, so be sure to guide them through.
Generation Z-ers don't have any intention of simply clocking in and out of their 9 to 5. They want to know not only that what they're doing matters, and how. Initiating ongoing discussions about the larger implications of a project will keep them motivated and focused over the long term.