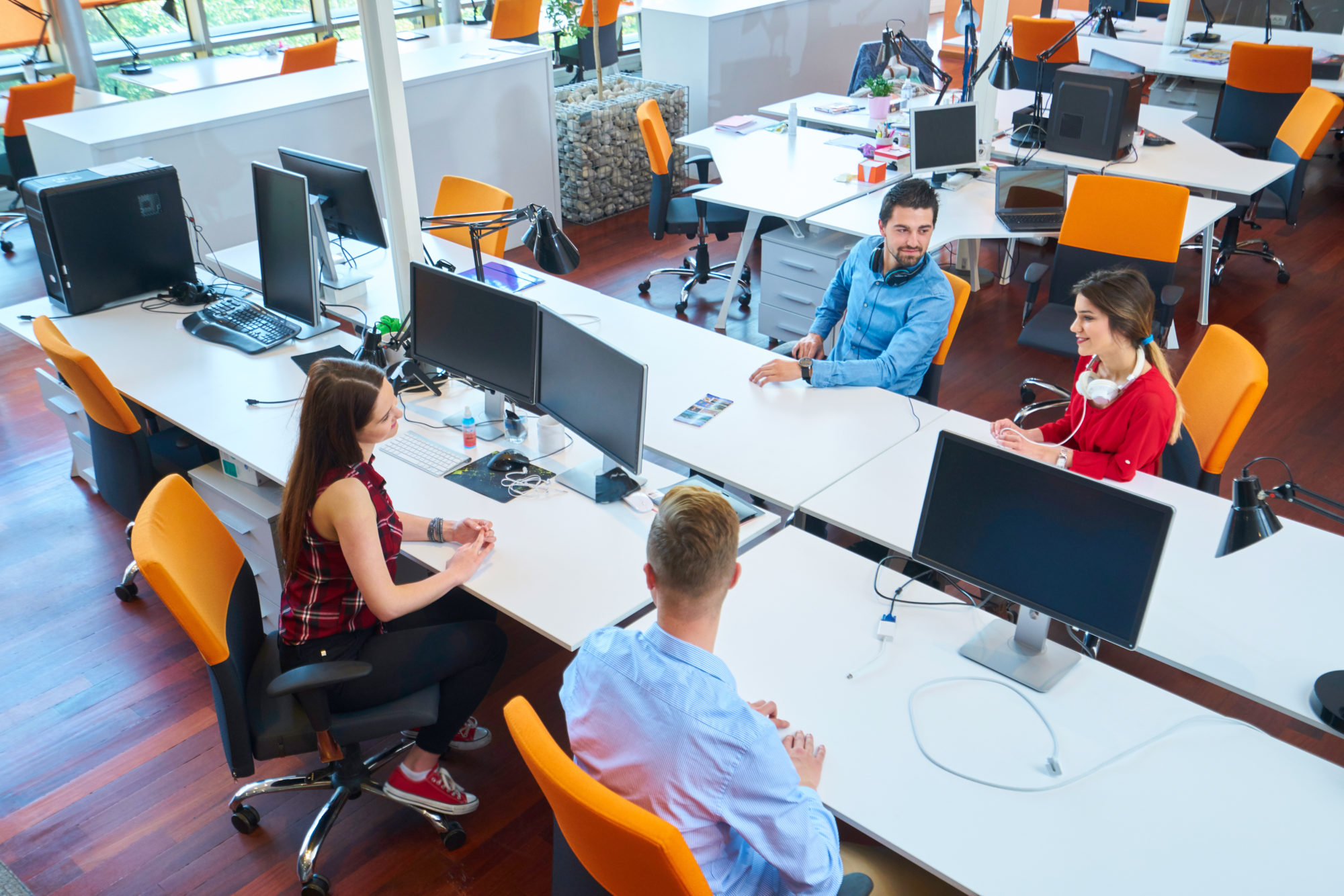 Article by Spencer Thomas, Associate
The traditional corporate office has evolved significantly over the years. They started out with segmented office spaces, often with doors, to give each individual worker the privacy they need. Decades later, in an effort to save space and reduce expenses, the cubicle was introduced. Privacy was broken down to roughly three metal, 6-foot walls around a desk.
And lately, offices have embraced the open workspace with cramped desks and little to no privacy… and it's sending many employees running for the hills, or asking to work remote.
So, what next?
As companies continue to downsize their space to reduce their expenses or carbon footprint, they are starting to get more creative. Instead of the traditional "cube farm" or the sea of desks that came with the introduction of the open-concept office, modern spaces are offering a variety of options for every personality type and work style.
Something for everyone
Each and every one of a company's employees carries a different personality type, a job with individual requirements for quiet time or collaboration, and a unique environment that they tend to flourish in. How could all those requirements fit into a small, white desk in a sea of people? Companies are beginning to realize that they can't.
Some people are energized while working at a stand-up desk, others require the deafening silence of a quiet room to concentrate, and a unique few love the feeling of working at their local coffee shop and would welcome comfy arm chairs and café tables to get the creative juices flowing.
It's about more than just the desk
Companies are also reevaluating their actual space before even considering the desk configuration. Research at the University of Oregon concluded that exposure to light and views of the outdoors resulted in six percent fewer sick days than offices that didn't have that open feeling. It's proven that sunlight improves mood and productivity, and companies are starting to take notice.
The changes for commercial real estate
While many companies are looking to reduce space and expenses, they may be investing more in what a space can offer as opposed to just its size. Because they want to do more with less when it comes to square footage, companies will need to compensate with more open and airy environments. With employees already complaining about cramped conditions, downsizing must be done smarter.
You'll likely see organizations investing more heavily in spaces outside of the traditional office environment, like warehouses or lofts that offer big windows, high ceilings and good ventilation. Companies searching for commercial space will also want options for the build out of the space, so they can create several different types of spaces to accommodate all their employees.
For the most part organizations are just looking for commercial space that will offer their employees an environment that is inviting and collaborative. In a society where so much work is being pushed to remote operations or outsourced, companies must inspire their employees again. And the office space they offer plays a huge role in that.