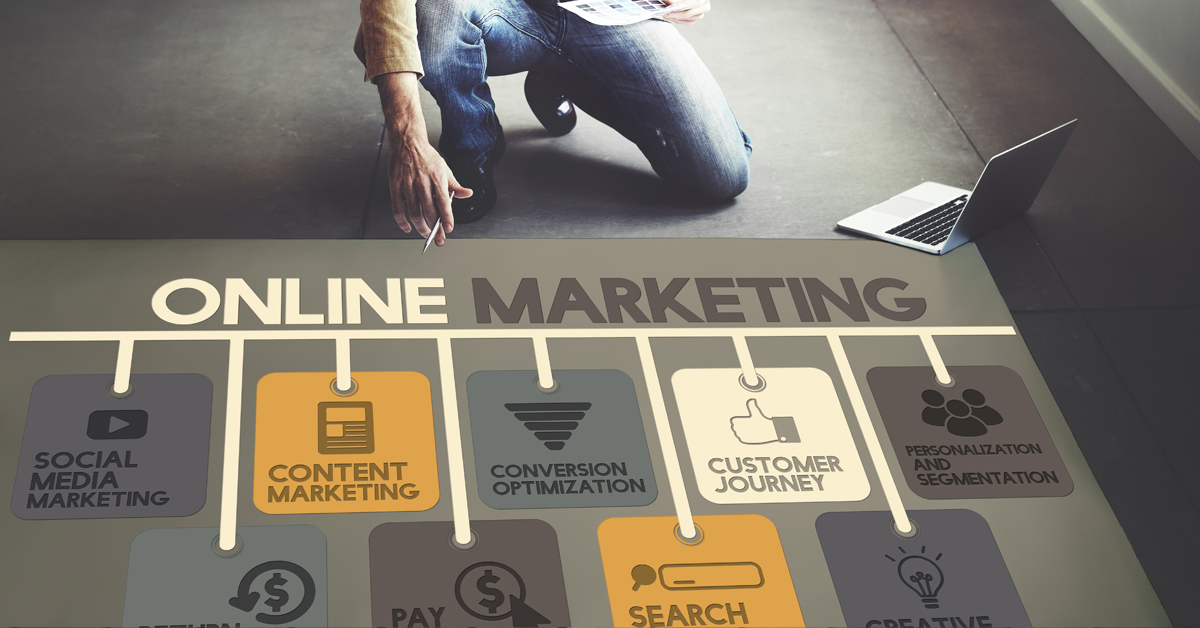 The whole idea of using social media as a marketing tool to grow your business may feel a little far-fetched, particularly if you're not the most tech-savvy person. Social media is, however, an important (and relatively simple) tool that can boost your business to the next level of exposure and attract the right audience for your product or service. You just need to know how to use it in the right way. Whether the idea is brand new to you or you've dabbled in social media, we think this guide will help you get you started with a social media plan of attack and keep it running smooth.
Before You Dive In
Any successful endeavor starts with a well thought out plan full of actionable steps. It's only natural, then, that the first thing you'll need to do to get your social media working for you is to flesh out your own roadmap. There are a few crucial components that will need to be addressed in order to help you see the bigger picture.
Determine Your Goals: Initially, you will need to figure out why you want to use social media in the first place. Are you trying to build brand awareness, sell a particular number of products, get more leads, get your message heard, or something entirely different, altogether? Maybe you have multiple goals that you'd like to achieve through the process. Whatever your answer, it's essential that you take the time to determine your why before diving in.
Understand Your Audience: After finding your "why", you'll have to figure out your "who". Hopefully you already have some idea of who your target audience is, as this information will drive all of your decisions from this point forward. Create client personas that will help you to better understand where these people hang out, what type of imagery and verbiage will draw them in, their pain points and how your service or product might offer them a resolution. The more information you can gather on your audience, the better you will be able to reach them.
Decide Which Platforms You Will Use: Once you understand the above two items, you can figure out which social media platforms will best help you to attain your goals and find your tribe. When this has been decided, spend some time perusing your competition's pages to see what is getting positive feedback.
Building Your Brand
Now that you're ready to get going, there are some guidelines you will want to follow so that you can guarantee the time and energy (and, in some cases, money) that you are putting into your social media offers you worthwhile returns.
Post Passionately: If you're posting to social media solely to keep up appearances, it will show. If your passion for your product or service isn't coming through, your audience will feel that and will move on to find a competitor whose is. Always make sure that your heart is behind the content that you're putting out there.
Think Quality: While posting regularly is certainly suggested, posting quality content is of far more importance. Use compelling, quality images that speak directly to your audience, make sure that your posts are visually appealing and ensure that all of your content works together in the bigger picture.
Provide Value: Social media is not just a place to post fifteen different photos of your product. Your followers want to feel that they are gaining some value from your content, so make sure that you're providing it. Offer tips and tricks, free recipes, shareable graphics, or something else related to what you do.
Mix it Up: Rather than relying solely on pictures and words, don't be afraid to use some video on your social media. A 2018 study performed by Quintly showed that videos got an average of 21.2% more engagement than photos alone.
Engage with Your Followers: Provide opportunities for your followers to reach out to you and make sure that you are responding! Answer questions about your service or product diligently, ask questions in your posts and pay attention to their answers. Any feedback you can gain from your followers is insight as to what you're doing right and what you could be doing differently.
Keep it Simple
So many people get lost in the daily grind of social media marketing, but it doesn't have to be an all-consuming part of your business. There are many incredible ways to streamline the process.
Create a Social Media Schedule: Creating a posting schedule is a great way to ensure that your social media (across all channels) is concise, cohesive and on subject. Save yourself the hassle of scrambling each day to figure out what you're going to put up. Tools like Buffer or Later will help you set up a schedule ahead of time that will automatically post for you on your chosen dates/time slots.
Network & Cross-Promote: Don't go it alone! Work with other individuals and businesses to come up with cross-promotions or find influencers who are interested in your product or service. The more expansive your social media network becomes, the more people you will have access to that will help to do your marketing for you.
Track Your Progress: Find an analytics tool that can aid you in tracking the reactions (or lack thereof) that your social media posts are getting. This will quickly help you to determine what's working and what's not so that you don't waste your time. Hootsuite, Zoho Social and Google Analytics are among some of the great resources available to help you do this!
Social media marketing can be a fun and interesting process once you learn the basics and, when done correctly, will offer results relatively quickly. The simple truth is, successfully using social media for business can be accomplished by anybody as long as there is a plan in place, so what are you waiting for?