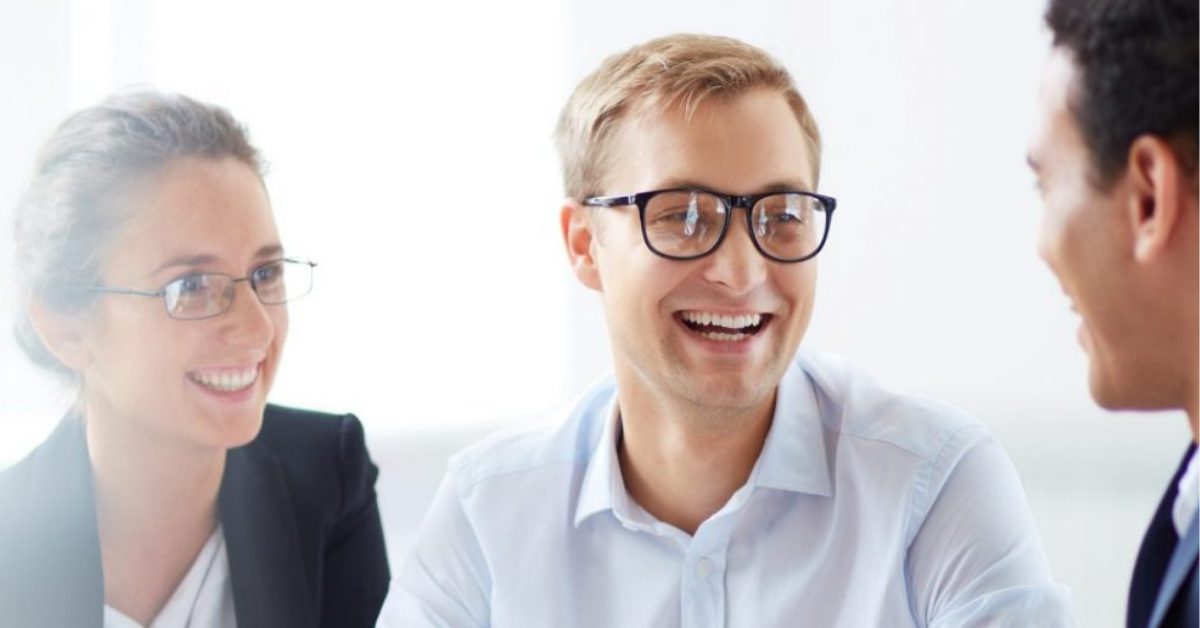 "Company culture." We've heard the buzzword time and time again. But what does it mean for you? What does it mean for real estate brokers who work in a less traditional workplace? Being a good culture fit for your business, and they for you, is crucial not only to your happiness but also to your productivity. A recent Gettysburg College study tells us the average person spends one-third of their entire life at work. Over 90,000 hours. In short, the quality of your company culture can make or break the quality of your life.
So, let's dive deeper and learn how broker company culture, and company culture in any organization, is directly linked to productivity.
Working Toward a Common Goal
In real estate, company culture is often overlooked. It's a lone wolf career path, or so it seems to the outward eye. To be a commercial real estate broker, one doesn't necessarily have to join a team to achieve success. Many successful real estate brokers, in fact, take a stab at the career solo.
It's undeniable, however, that working in conjunction with a team has its benefits. This brings us to goal setting in the workplace and how it affects an individual's performance and productivity.
Picture this: You're working for a large commercial real estate firm where employees champion the success of one another. Your fellow brokers are the owners, your clients are friends, and your team is committed and connected.
When everyone on your team comes together to work toward a common goal—let's say, a robust client list or target number of exclusive listings—each member is actively committed to moving the firm toward that goal.
What a brokerage's company culture looks like, in terms of strategic goal setting and communication, sets the tone for a team member's drive and motivation. Additionally, the degree to which brokers are involved in goal setting is just as important. 
Cultivating a company culture where employees feel they're part of the brainstorming and then goal-setting processes is a practice that will not only boost productivity but also make them feel like their input and contributions are valued.
How can one be productive if they're floundering around, not sure what the next milestone ahead is? Instead, your company culture can take a clear inventory of the goals ahead and implement a strategy on how to get there. In this case, your broker company culture will thrive, ultimately leading to a higher level of productivity.
The Importance of a Strong Support System
You'd be hard-pressed to find someone who hasn't heard the famous adage by Jim Rohn: "You're the average of the five people you spend most of your time with." 
In a Forbes article titled "Surrounding Yourself With The Right People Changes Everything," author Jennifer Cohen wrote, "It's common for us to underestimate the importance of the company we keep." 
Oftentimes, when we think about the company we keep, we think about friends and family; however, according to the Gettysburg study we noted above, we learned the average person will spend over 90,000 hours at work. This is over one-third of your life. This being said, your job and the people you work with can make or break your quality of life.
Cohen continued, "We need people, whether they're teachers, mentors, family or trusted friends, who challenge us and push us to be better. The right circle of influence raises the bar, helping us to set new, loftier expectations of ourselves."
Commercial real estate culture is typically viewed as a competitive industry. However, when a supportive brokerage company culture is cultivated, your team feels safe to bounce ideas off of one another, help each other get back up when they've been knocked down, and to share their skill sets with the rest of the team.
A supportive company culture of collaboration allows brokers to bring their own strengths to the table and problem solve quicker when challenges arise. Collaboration fosters an environment where productivity is at an all-time high—a necessity for broker culture.
The Wellness Movement states that a supportive organizational culture yields the necessary conditions to optimize the wellbeing, safety, and health of your employees. Healthy, balanced people are productive people.
Having a supportive company culture, according to The American Bar Association, has additional benefits, including advanced coping skills, reduced depression, anxiety, stress, and in turn, a longer life. What company wouldn't want to reap these benefits?
The Power of Positivity
The imagery of the "mean boss" is much too familiar. A red-faced individual with smoke pouring from their ears, steam raising atop their head… This isn't a company (or boss!) anyone wants to work for.
Have you considered the power of positivity in the workplace? Recent studies show that companies with happy employees outperform their competitors by 20%. Especially in broker company culture, when financial gain relies on individual deals. Additionally, happy employees are 12% more productive.
Stress and high pressure in the workplace have been linked to costly healthcare expenditures and even directly correlate to disease and death, according to an article from the Harvard Business Review.
The Harvard article reads that, "more than $500 billion is siphoned off from the U.S. economy because of workplace stress… 550 million workdays lost each year [and] more than 80% of doctor visits are due to stress." Stress in the workplace also contributes to disengagement and lack of loyalty in a company. The "mean boss" might opt to instill fear as a way to promote productivity and quality work.
Naturally, however, this persona will, in the long-term, lead to disengaged employees, which according to the same Harvard article, states that productivity levels are 18% lower in disengaged workers. Employees who experience stress are also less likely to stick with a business for the long haul, which proves to be costly for companies themselves.
So, when considering brokerage company culture, don't underestimate the power of positivity. Having a brokerage company culture that is supportive, secured, and respectful is a no-brainer.
Celebrating Every Win—Big, Little, and Everything in Between
In an article published by Forbes, Joshua Lybolt, President and Co-Founder of Lifstyl Real Estate, explained the importance of creating a company culture where employees come together outside of work, to connect and celebrate the hard work that's been previously done.
Lybolt wrote, "In my experience, many [brokers] are very social creatures. They enjoy interacting and engaging with others and participating in fun events."
"They work long hours," says Lybolt. "Including evenings and weekends, so hosting fun activities for your [brokers] will help them enjoy their time, celebrate their hard work, and connect with others on the team."
Creating a culture where your brokers enjoy one another's company outside of the office is crucial. Having events and social gatherings that brokers can look forward to likely propels them to work harder, increasing overall productivity. 
At Voit Real Estate Services, for the past 30+ years, our team has enjoyed annual family events, including overnight stays, every summer and company-wide socials throughout the year! As Voit brokers, we have and continue to have opportunities to create meaningful, lifelong friendships with each other.
Why it's important to find the right broker company culture
Whether it's regarding positivity or having a stand-up support system, it's clear that broker company culture affects productivity on a comprehensive level.
Todd Davis, author of Get Better: 15 Proven Practices to Build Effective Relationships at Work, puts it like this: "The greater the culture, the more productive people will be because they are engaged. Human beings excel when they are happy and doing what they enjoy. And when they excel, they produce."
Simply put, the happier your employees are, the more productive they become. At Voit Real Estate Services, we are in the business of helping people, whatever that may look like. 
We provide creative solutions that create value for our clients and their commercial real estate goals. Whether you're a broker, an employee, a landlord, an investor, or a business looking for the right space, contact us today so we can find the right solution for your unique situation.