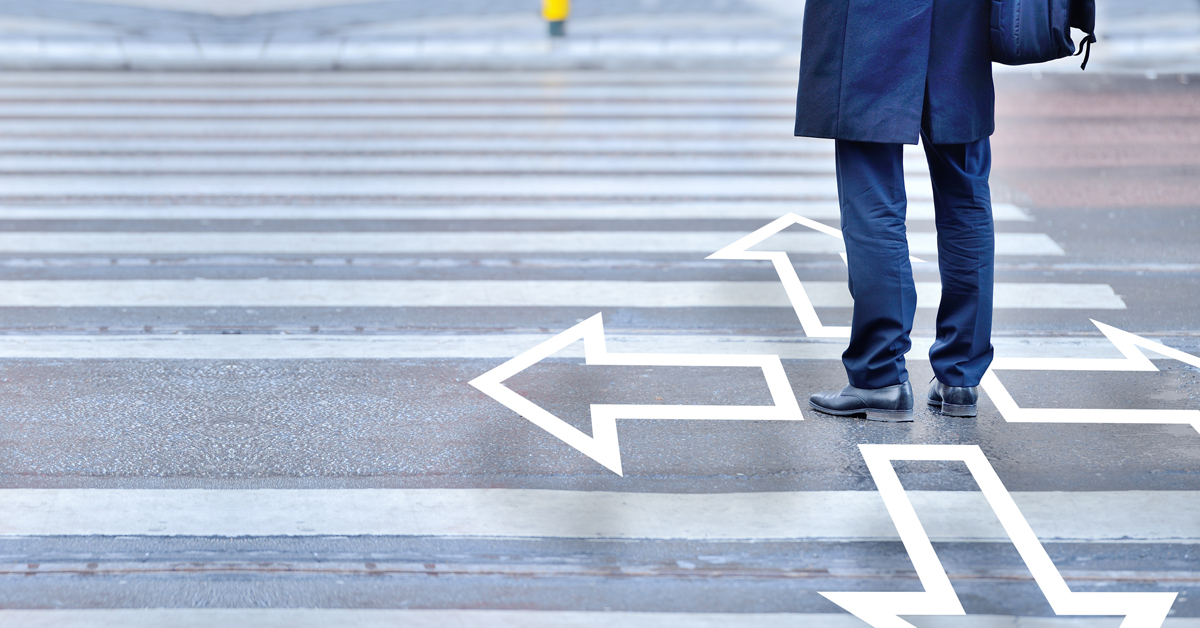 The Covid-19 pandemic has completely changed the face of the commercial real estate market. Entire business models have had to shift course unexpectedly in order to stay afloat in this very uncertain time. Now, more than ever, it is of the utmost importance for business owners to slow down and give serious thought to their next steps. Standing out amongst those decisions is whether or not businesses should renew their current commercial leases or go on the hunt for a new property that better suits their new reality. Here are a few pertinent factors that should be considered before making any concrete decisions.
Size of the Space
The onset of the pandemic has forced business owners to implement new guidelines that will keep their staff and customers safe. Overnight the term "social distancing" became a new catch phrase that had many lessees scrambling to make the necessary changes to their space. Due to this cultural shift, the size of your commercial lease will absolutely be a key factor moving forward in whether or not you should sign on the dotted line. Are you able to effectively keep your staffs work spaces distanced from one another? Have you been able to manipulate the floor plan in your space in a way that moves occupants throughout it without constantly passing one another? These are important questions you will need to find answers to before proceeding.
Additionally, when considering the size of your space, you will want to factor in how many of your employees will actually be coming back on a regular basis. Many businesses have found that strict work-from-home or hybrid models have shown the same level of efficiency and work output as having the entire staff on-site. If this is the case for your business, you may not need as much space as you're accustomed to having.
Technical Capabilities
The surge in work-from-home employees has also meant that business owners have to ensure that their buildings are properly equipped to handle the level of virtual interaction that has become commonplace. The tech-readiness of your space will directly affect how safe your computer system is from hackers (a growing threat), how fast your internet connection (and thus, your employee's abilities to interact with one another, both in and out of the office) is, and the overall effectiveness with which you are able to run your business having virtual employees.
Cost of the Property
The cost of commercial space is another growing concern among business owners since the pandemic. All of the unforeseen changes and the new CDC requirements and recommendations for shared spaces have added a tremendous amount of overhead to businesses far and wide. New sanitation regulations, social distancing guidelines, and additional personal hygiene measures are among a few of the modifications that business owners have had to absorb into their budgets. These unexpected additions to the bottom line have led many business owners to reconsider where their money is going and how much longer it truly makes financial sense to stay in their current leases.
Flexibility of Lease Term
Many business owners are also grappling with the decision to sign onto traditional commercial leases of 3-5 years (or significantly longer, in some cases). With so much uncertainty looming ahead, more and more lessees are looking to shorten their commitment to a particular commercial space. If you're considering renewing your lease, it makes sense to speak with your landlord about adjusting the length of it so that you don't potentially get locked into a space without any knowledge of what the future holds. The downside of this is that your landlord may request a higher monthly payment to make up for the lack of security they have in knowing that you are locked in to a longer time period.
Covid-19 Clauses
It will also be imperative to carefully review any new lease for the addition of Covid-19 clauses that your landlord has (or has not) included. What, for example, happens should the person on the lease agreement contract the disease and be unable to make monthly lease payments? Who is at fault if an occupant of the space is found to have contracted it in the workplace? If your landlord is responsible for the sanitation of the building, it makes sense to ask that this liability fall on his/her shoulders. With so much constantly changing, it will certainly pay off to make sure that you're covered, one way or the other.
Relationship with Your Landlord
Lastly, consider your relationship with your existing landlord. A pandemic is a good time to really see how people will react in the face of adversity. If your business suffered greatly at the start of 2020 and your landlord was unwilling to make any concessions or revisions surrounding your lease, you can probably be sure that they will handle the situation the same way in the event that something like this befalls us again. If, however, they were willing to work with you and help to ensure your success (after all, keeping you in business keeps them in business), there's a good lesson to be learned there, too.
The commercial real estate market will likely continue to see significant changes over the course of the next few months, and perhaps beyond. However you proceed, just make sure that you understand your current needs and that you've given some serious thought to what the future of your particular business looks like.