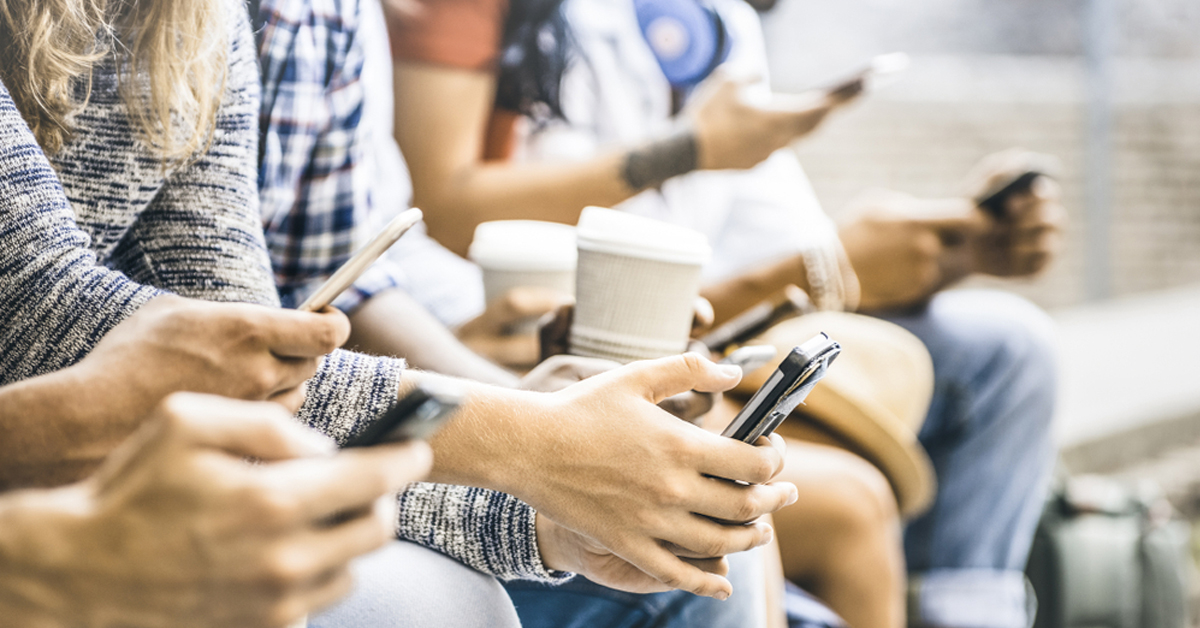 Technology has made it increasingly easy to have the world, quite literally, at your fingertips. With more and more apps becoming available every day, you can do pretty much anything, from researching to shopping, to investing, all from the convenient platform of your mobile phone. While this level of accessibility can certainly make life a bit easier, the spectrum of options available when it comes to choosing the "right" app can also make it equally confusing. There are some apps, however, that research shows millennials are finding a bit more useful than others.
Communication
The internet has made it exponentially easier to keep in touch with friends, family members, and acquaintances, as we no longer have to rely on snail mail or finding the right long distance calling plan. Check out these user-friendly apps to help you stay in touch.
WhatsApp: This messaging app allows its users to connect domestically and internationally via text messages, videos, chatting, and phone calls, as well as to share media, all without cutting into your provider's monthly text usage allowance.
Gmail: Google's reach is certainly broad, and the continued success of Gmail proves that it's also effective. Gmail remains the number one email service provider all across the world.
Facebook: While Facebook may not be drawing in the same amount of youthful, new users, it still remains one of the top apps used to keep in touch by millennials. Facebook Messenger is a separate app that lets you chat directly with friends and is great for group communication.
Productivity
The age of the internet has also managed to allow for much greater productivity for businesses and individuals alike. In essence, smartphones make it possible for consumers to have both their personal and business computers in their pocket at all times. This means you don't necessarily have to be "in the office" to get things done.
Paper Keyboard: This unique app allows its users to turn a plain piece of white printer paper into a fully functioning keyboard, making ANY place the perfect place to roll up your sleeves and get to work.
Blink: Blink is an extremely easy-to-use scheduling app that is capable of storing all of the tasks on your calendar in a single platform.
Buffer: Tired of trying to keep up with marketing on a bunch of different social media platforms? This app allows you to create an automatic posting schedule for all of your social media platforms in one place.
Finances
Millennials are entering the phase of life where getting familiar with their finances is increasingly important, but even this doesn't have to be as confusing as it once was. There are a whole bunch of great apps available to help ensure you're spending your money wisely!
Acorns: This awesome app helps its users to set up a savings plan without breaking the bank! Users link their existing debit and credit cards to the app and agree to allow it to round up on all purchases. The difference between the purchase amount and the Acorns amount goes into a designated savings account.
Venmo: By connecting your bank accounts or cards, this app allows you to send money all over the world in the blink of an eye. Many residential Landlords are even using Venmo for monthly rent payments with tenants!
Robin Hood: This app allows users to invest in stocks, EFTS, and cryptocurrencies, all commission-free, right from your phone. Free to download and free to use!
Entertainment & Travel
Millennials are looking for an experience, and mobile apps are doing their best to comply.
GrubHub: Hungry? GrubHub has taken "take-out" to a whole different level by offering its user's access to a bunch of local eateries all in one place. GrubHub picks up your order and delivers right to your door for a small fee.
Lonely Planet: This amazing app is like a one stop shop for a unique, local experience, no matter where you are. They've taken everything into consideration when it comes to travel! From finding the best places to eat, to local transportation…even public restrooms, Lonely Planet's guide apps have thought of it all.
Airbnb: Tired of spending money on expensive hotels? Then Airbnb is a must-have app for you. Have a unique travel experience by staying in a spare room, apartment, or even detached home for the duration of your trip. Hosts are rated so that you know what you're getting!
Shopping
If you're going on a bunch of trips, you'll need to purchase the items that will make them amazing. That's where some of our best shopping apps come in handy!
Amazon: It's no big surprise Amazon tops the list when it comes to online shopping apps. From toiletries to travel gear to big ticket items like kayaks and bicycles, Amazon has you covered!
Ibotta: Ibotta has paired with 250 big name retailers to provide its users with access to money back offers on items they plan to purchase anyway!
Swagbucks: Swagbucks allows you to link your PayPal account to earn money back for researching products you intend to buy!
With more apps being introduced daily, this list is sure to change. For now, however, you know which apps are must-haves for millennials!