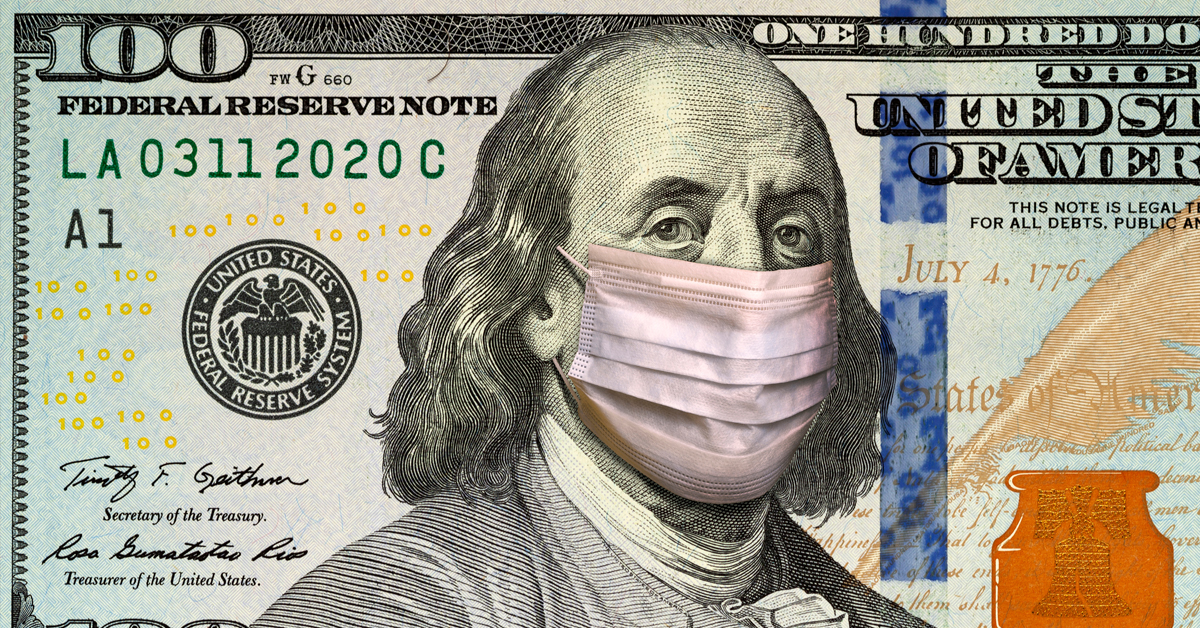 The concept of adaptation is not a foreign one when it comes to the commercial real estate industry. It has a long history of confronting adversity and finding new ways to recover and thrive. There has not, however, been a situation quite like the one we are currently facing. It's become obvious pretty quickly that the impact Covid-19 has had, and will continue to have, on the CRE market is wide-reaching and is going to require greater adjustments than ever before. Even through implementing a plethora of changes, there is no guarantee the world of commercial real estate will ever be the same.
Before Covid-19
Perhaps the most ironic part of this crisis is that, prior to the introduction of Covid-19, the commercial real estate market (and the economy in general) were in a relatively strong position. This positive trend was expected to continue well into 2020, particularly for the multifamily, office space and industrial sectors. Low interest rates and widespread enthusiasm over commercial investments supported this prediction, but nobody was prepared for a worldwide pandemic.
Instantaneous Consequences
While the commercial market typically experiences negative economic effects roughly six months after the rest of the economy, Covid-19 hit the market hard straight off the bat. Instantaneously, "business as usual" was stopped in its tracks. Retail stores and restaurants were closed, workplaces went remote and social events and activities were cancelled left and right. Activity in the commercial market immediately slowed down as investors facing a high level of uncertainty pumped the brakes on closing new deals. Even money passing from tenants to landlords and landlords to lenders ceased almost instantly, contributing to a dim outlook for all involved.
Who is Mostly Affected?
There's really no quick way to answer who is the most greatly affected by the Covid-19 crisis as it pertains to the commercial market. There is a definite trickle-down effect happening, influencing different players in the CRE game in very different ways.
Lenders: Lenders have been forced to implement much stricter guidelines when it comes to extending funds to new applicants. At this point, securing a loan still seems accessible, but there's no guarantee how long that will last. In many cases, they've also extended grace periods on existing loans.
Owners/Investors: Commercial real estate owners have been heavy hit from both ends due to the onset of Covid-19. With severe delays in rent collection, many have lost their income and have applied for government aid to help lessen the blow. They are also experiencing an increase in overhead as safety and cleaning protocols put forth by the CDC force them to pay out extra funds to keep their buildings up to code. The combination of the two has greatly affected the liquidity of their properties.
Tenants: Even now, as doors begin to reopen, many tenants will be unable to recover from three months without income from patrons, customers and clients. Paying rents, therefore, has in many cases, become exponentially more difficult. This extends to multifamily properties, as well. The National Multifamily Housing Council has reported only 69% of US households had paid their monthly rent by April 5th compared to 82% from the same month last year.
Different Sectors are Having Different Experiences
Believe it or not, there are actually some sectors of commercial real estate that are experiencing a surge in demand due to the pandemic, shining a ray of hope onto the future of the market. Unfortunately, that's not true for every sector. The figures below were reported by Deloitte in an article put out at the start of May.
Data Centers: As the world has gone virtual, investments in data centers have risen a whopping 34%.
Cell Towers: Similarly, cell towers have seen a spike of 31%.
Industrial: With more and more retailers moving online, the growing need for industrial space has rocketed up 14%.
Multifamily: A strong sector of the market for the past decade, multifamily has seen a dip of around 15%.
Office Space: Office space has also struggled, dropping 17%.
Health Care Facilities: As more patients choose virtual options, the healthcare sectors have dropped 25%.
Retail: Retail stores have been closed for months, contributing to their drop of a whopping 48%.
Hotel: Leading the decline in buyer traffic, hotels have seen a significant drop of 53%.
What Does the Future Hold?
While none of us have a crystal ball, one thing is for certain. We will be feeling the effects of Covid-19 on the commercial market for a long time to come. In fact, there's a good likelihood it will never look the same again. Social distancing has created a new normal we've all had to adapt to. Businesses are seeing the benefit of virtual meetings as opposed to sending employees on flights and putting them up in hotels. Buyers are becoming more accustomed to shopping for their everyday needs online. Dining out with friends and family looks far different than it did in January. However, it's important to remember the commercial market has always been and will always be adaptable. As the world changes, commercial real estate changes with it. For now, we are all playing a waiting game to see what new trends will emerge.