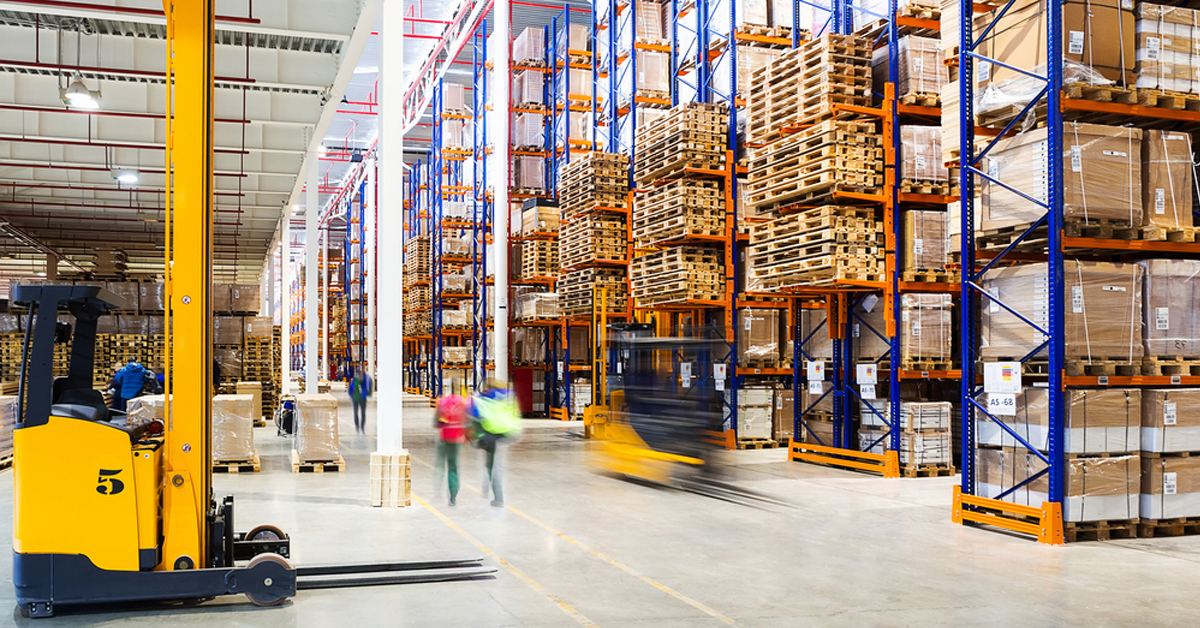 The term "industrial real estate" refers to any commercial building used for the purpose of creating, storing, or distributing a product, or any type of equipment that will provide a service to a larger demographic. The eight major types of industrial property you will come across are warehouses, manufacturing buildings, cold storage buildings, data hosting centers, flex buildings, light manufacturing buildings, R&D buildings, and showrooms. The past year has shown a huge surge in demand for these types of property and there's no sign that interest will slow any time in the near future. Let's take a look at what you might expect to see over the course of the next year when it comes to the industrial market.
Demand Will Continue
As more and more e-commerce companies emerge and big box retailers are opting for greater web presence, the demand for warehouses and distribution centers continues to increase. Many of these retailers are seeking the high demand, Class A, big-bulk warehouses located in and around major hubs; however, given that the demand is so high and availability so low, investors and occupiers continue to expand their search for space into secondary and tertiary markets, which is a trend that is expected to continue throughout the year. This need for additional industrial space, however, also comes with a downside.
Demand vs. Supply
As e-commerce continues to drive the industrial market, it begs the question of whether or not there will be enough new supply to keep pace with the growing demand. The current labor shortage, as well as rising costs of both construction and land, only adds to the concern. This is particularly true for those areas considered most desirable for property seekers.
Influx of New Construction
Despite the higher costs, it's no surprise 2019 is expected to facilitate a whole lot of new construction in the industrial real estate market. Multistory warehouses, in particular, have been introduced to the American market and seem to be turning into a popular fad. San Francisco, New York, Seattle, Chicago, and Miami are among the first U.S. cities to have adopted this primarily European and Asian trend. The benefits to this type of construction are many. For one thing, it cuts down on costs by only requiring one parcel of land where multiple companies can house their products. Additionally, this type of building could stand to bring in up to three times the amount of rent that a traditional warehouse space might. There are, however, significant operational issues present when it comes to facilitating the movement of inventory in and out of the spaces. So, while it's probable we will see the emergence of many more of these types of buildings in the future, it is sure to be an evolving process.
Another type of industrial real estate we are likely to see more of is cold storage facilities. While brick-and-mortar supermarkets are certainly not a thing of the past, there has been ample growth in online groceries and food delivery services, creating an increasing need for this type of property.
More Investors Flooding the Market
As demand for industrial real estate grows, so does the attention of real estate investors. With this sector of the market showing such promise, it's really no wonder. Again, it might be surprising to note that not all of this investment activity is likely to take place on Class A properties. Investors have been putting more and more of their time, money, and energy into the secondary and tertiary markets, largely due to the dramatic growth and price increases they have shown of late. If the economy remains stable, this will likely hold true. However, if and when the economy begins to slow down, this trend will probably reverse as investors seek out more secure investments.
Greater Reliance on Technology
The use of technology and robotics is not new to the industrial market, but it has seen an immense surge over the past few years and doesn't show any sign of slowing. In fact, more and more warehouses and fulfillment centers are relying on goods-to-person robots, designed to retrieve items and bring them straight to their human counterparts (who can then finish fulfilling the order). Collaborative robots, meant to work alongside humans, are also gaining traction and popularity within warehouses and other industrial buildings. Drones are yet another form of technology that have infiltrated the industrial market, making the process of fulfillment and distribution exponentially easier.
While predictions may vary as the year goes on, it's relatively obvious that the industrial real estate market is one to keep your eyes on.