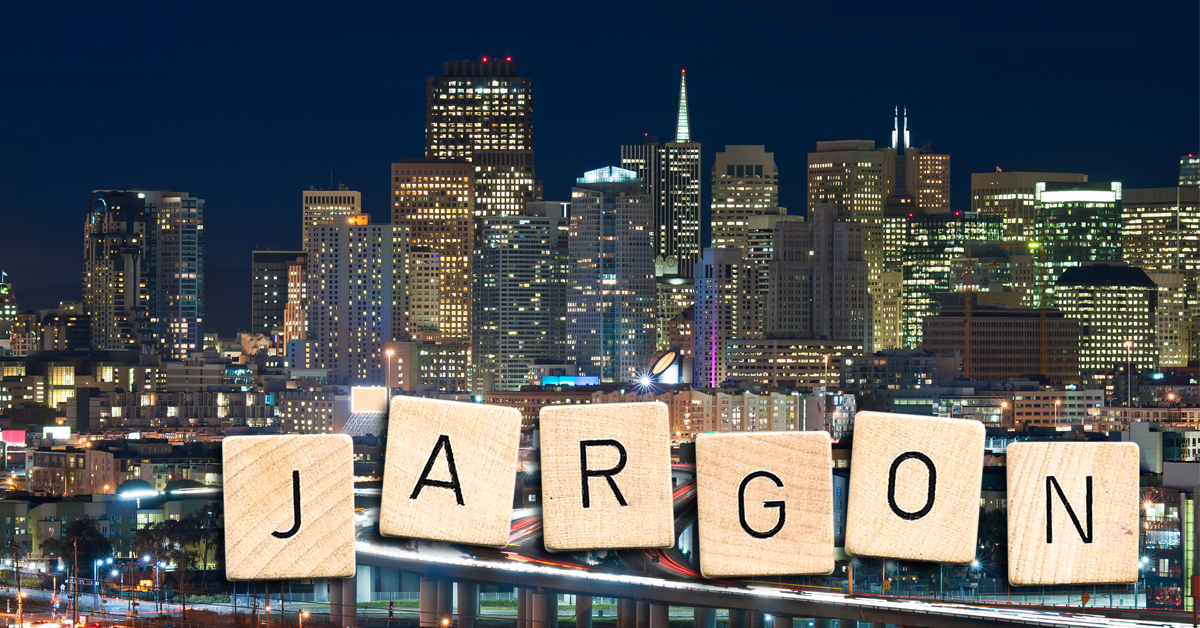 Investing in commercial real estate is a great way to diversify your portfolio and build wealth. That being said, if you're going to walk the walk, you'll want to be able to talk the talk. Understanding some of the key terminologies in the commercial market will help you in multiple ways as you navigate this new terrain. Here's a list of 20 keywords you will want to thoroughly grasp before moving forward.
1. Amenities
Any special features that would contribute to a property's value or make it more appealing to the consumer. An example of this might be a pool attached to a multifamily property, additional parking for a storefront, or an office project that offers an on-site gym, on-site café or outdoor patio.
2. As-is
Determines that the property which you are viewing will not have any additional work done to it prior to move-in. If you accept a property as-is, you are essentially alleviating the current owner of any further responsibility to improve the space.
3. Building Classification
Commercial buildings are broken down into different classifications (A, B, and C) depending on their desirability. Class A properties will fetch the highest price, found in the most desirable areas with a market presence and enticing amenities, Class B properties offer building finishes that are fair to good with average rents, while Class Cs will likely require a bit more TLC and may not be in the best locations.
4. Buildout
Any work that will need to be completed to get a commercial space ready for the next tenant. This may include demolition work, restructuring of the layout, upgraded fixtures, and/or additional repairs.
5. Capital Improvements
Large and potentially costly improvements that are made to a commercial space in order to prolong and increase its value. These might include new HVAC systems, roofs, improved infrastructure, or more.
6. Capitalization Rate
Also known as "cap rate", it is used to indicate an unleveraged rate of return that is expected to be generated on a real estate investment property. This number is found by dividing the NOI (net operating income) by the current market value (sales price) of the asset.
7. Common Area Maintenance
Also called CAM, this term refers to the upkeep required to properly maintain any shared spaces within a building, such as stairwells, lobbies, elevators, reception areas, trash removal, landscape maintenance and more. CAM fees are typically charged in addition to your lease.
8. Concessions
Discounts or agreements which a landlord makes with a tenant to encourage them to occupy the space in question. Examples include early occupancy, rental abatement, moving allowances or discounted rent for a period of time.
9. Contingencies
The terms and conditions that must be met in order for a real estate transaction to close successfully. For example, you may be asked to furnish proof of insurance prior to occupying a property.
10. Gross Lease
A type of lease that holds the landlord responsible for all of the charges for the property (taxes, insurance, maintenance, utilities, etc.) other than the monthly amount they are charging the tenant for rent. Although the Landlord is responsible for payment, most gross leases will allow for these charges to be passed on to the Tenant on a pro-rata basis.
11. CoreFactor
The rentable area of a commercial property divided by its usable area.
12. Market Value
The estimated value of a property based on current market values in the area. This is the price one might expect to receive or pay for a property if it is properly marketed and the market conditions do not change.
13. Net Lease
Also referred to as a triple net lease (or NNN), this type of lease holds the tenant responsible, not only for their monthly rent, but also for any insurance, repairs or maintenance, taxes, utilities, licensing fees, etc. related to the property.
14. Net Operating Income
A number which is determined by subtracting the operating expenses from the total revenue a building generates to determine the overall income of a property. Revenue can come in the form of rent collected, parking, service fees, etc.
15. Operating Expenses
The total cost of running a property, including, but not limited to, grounds and building maintenance, janitorial fees, insurance, taxes, utilities, and repairs.
16. Return on Investment
Also known as ROI, the amount an investor can realistically expect to gain back (typically shown as a percentage) relative to the cost of the investment or initial monies they put forth to secure a property.
17. Sublease
A lease created within a lease when a tenant gains permission to rent all or a portion of their currently leased space to another individual or business. A sublease stands completely separate from the original lease terms and does not replace the original lease or negate the first tenant of their agreement or financial responsibility.
18. Tenant Improvement Allowance
Monies put forth by a landlord so that a prospective tenant may make changes to a property that will allow the space to be improved for their own use.
19. Rentable Area
The actual size of a building, including any relevant common areas such as lobbies, elevators and restrooms. It is distinguishable from the usable area in that the latter refers solely to the amount of space being used by an individual business within the building.
20. Zoning Ordinance
Rules and regulations put forth by city or town officials that designate certain buildings for certain purposes. A warehouse, for example, would not be able to be used as a multifamily property.
Now that you have a basic understanding of some key commercial real estate terms, you're ready to forge ahead!