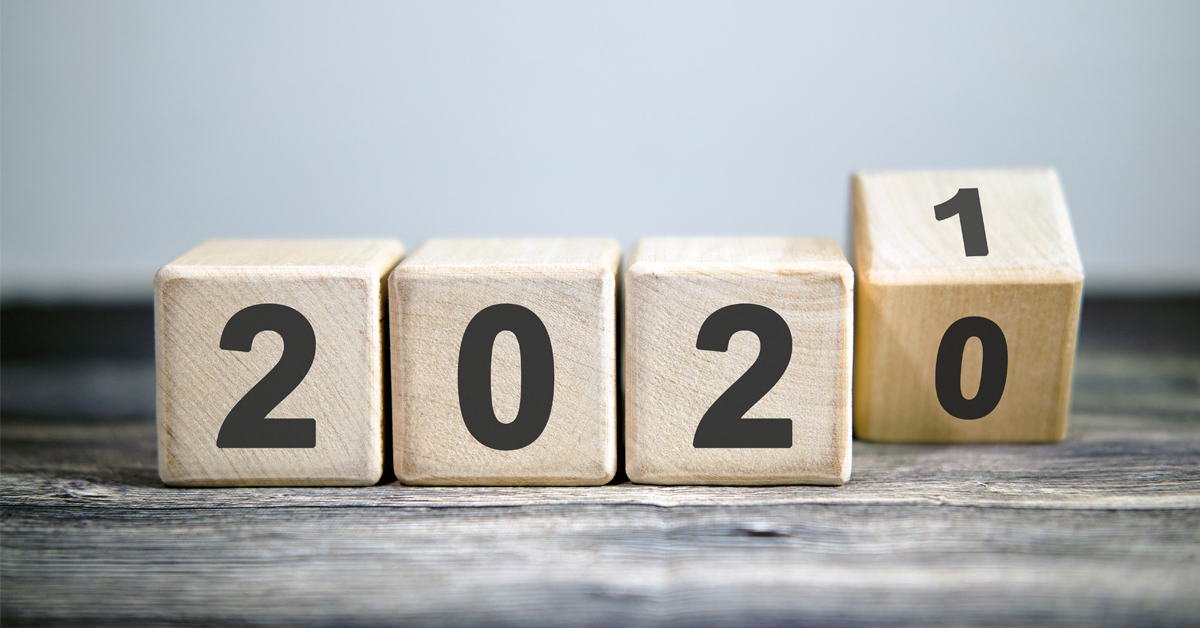 2020 has proven to be an impactful year, and multiple sectors of society have certainly felt the effects. The onset of a global pandemic and the resulting looming financial crisis have diminished the typical "business as usual" approach and led virtually every person into a state of uncertainty. With that said, the commercial real estate market has seen significant changes from the highs of Q1 2020, to the current trends we are seeing now. While there is no crystal ball to consult, it is certainly feasible to identify the trends that have emerged through the past few months and make educated guesses on where we might be headed.
Office Space
The office space sector of commercial real estate has undergone a gigantic transformation over the past year. City centers, once thriving with busy offices and collaborative workspaces, began to resemble scenes from doomsday Sci-Fi movies due to the fact that an increasing number of employees were ordered to work from their homes as social distancing measures were implemented country wide. The future of the traditional office space appears bleak, but there may be hope on the horizon. While the road to recovery will likely be turbulent, some in the commercial real estate industry suggest that a slow climb will have the office space sector back to normal by the year 2025. In the interim, it is likely to continue to experience a slight decline before things turn around. This same forecast suggests that the office sector is likely to experience a net loss of up to 95 million SF of unoccupied space between Q2 of 2020 and Q3 of next year, and an overall loss of 215 million SF directly related to the pandemic. With that said, many businesses have rebuked the common notion that working from home leads to less productivity, and these companies may never re-enter the traditional office set-up. However, the United Stats continues to concentrate on bringing back a variety of jobs back to American soil. This philosophy, paired with a project growth of employment, will likely help to balance the scales and inch us closer to normalcy.
Multifamily
The unprecedented changes taking place over the past year have left many multifamily tenants struggling to pay rent (and hence, many owners of multifamily properties struggling to collect it). However, the National Multifamily Housing Council's Rent Payment Tracker discovered this past August, that this is already starting to turn around as 86.9% (out of a total of 11.4 million) of apartment tenants had made either a full or partial rent payment as of 8/13/2020.
There has also been a large increase in younger tenants choosing to move back home, and this has increased the need even more for affordable multifamily housing options across the country. Due to the unpredictability of additional shutdowns throughout the nation, this trend of younger tenants will likely stay steady.
Berkadia's 2020 Mid-Year Powerhouse Poll asked investors to consider which types of multifamily properties they believe will best handle the crisis. Of them, 85% agreed that Class B properties will weather the storm, with true affordable housing coming in next, and Class A housing falling last. A promising 69% of those surveyed believe that the multifamily sector will bounce back in 2021, and 55% have acknowledged that it has already improved, more than they had initially expected at the start of the pandemic.
Retail
Among the hardest hit of all the sectors has been the retail sector, particularly restaurants, commodity goods, fitness centers, entertainment venues, et cetera. In fact, the retail sector comprises more than half of all job losses across the country. Brick and mortar retail businesses have suffered as eCommerce continues to chip away at the percentage of all retail sales. In Q1 of 2010, eCommerce accounted for 4.2% of retail sales and Q1 of 2020 had this number up to 11.8% (less than 0.2% per quarter). Between Q1 of this year and now, eCommerce has jumped to 16.1%, just to put things in perspective. So, what does this mean for retail?
Well, brick and mortar retail has already showed us a strong backbone over the past decade, and it looks like it can recover from this, too, although not without some significant changes. Retailers will be looking for tech-enabled spaces that can keep up with their shifting models. Restaurants, for example, will be focusing less on the dine-in experience and more on catering to online orders, delivery, and contactless pick-up options. Retailers of goods will need to enhance their online presence, creating greater need for back-of-house space to store shipping supplies, and more.
The economists at CoStar studied data from Oxford Economics and determined that, overall, the retail sector will continue to experience drops in rents (from 12-19% total) and could, potentially see vacancies outpacing those seen in the Great Recession. They estimate that this sector could take four years to recover.
Overall Outlook for 2021
While some of these individual sectors may appear to have grim immediate futures, a survey conducted by Duff & Phelps of 325 directors and investors determined that 90% of those interviewed believe that, despite the pitfalls of this year, they expect prices throughout the entire market to begin to turn around and bounce back in the early months of 2021. Only time will tell the true outcome, so for now we can just sit back and watch to see what happens. The commercial real estate market, one way or another, will always eventually find a way to bounce back.