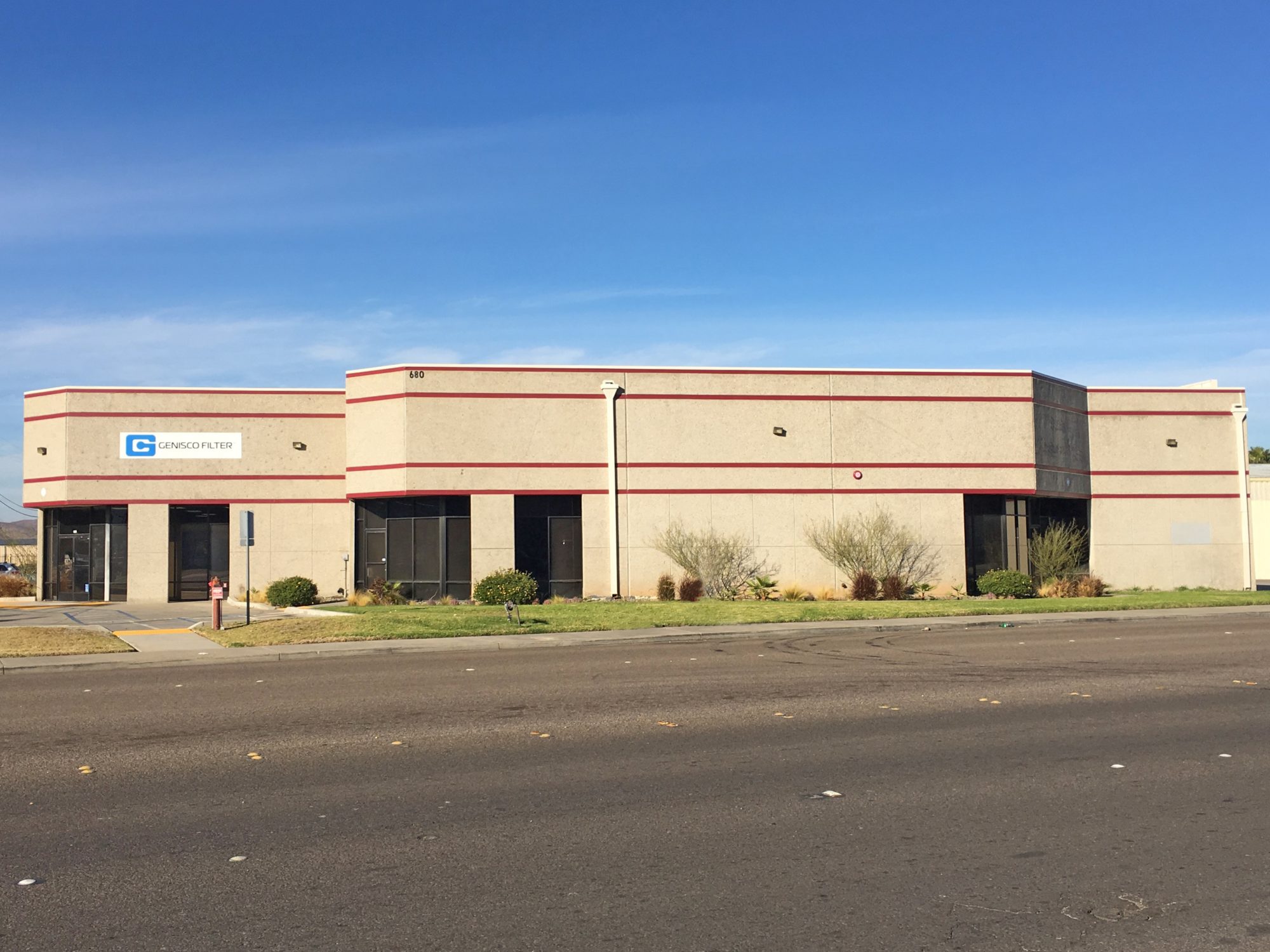 El Cajon, Calif. – Voit Real Estate Services is proud to announce that Randy LaChance, Senior Vice President and Partner, Chris Duncan, Senior Associate and Greg Marx, Associate in the San Diego office successfully directed the $3,275,000 sale of a two-building, 21,058 square-foot industrial project in El Cajon. LaChance and Marx represented the Seller, Actus Holdings, in this transaction while Duncan represented the Buyer, Simmons Family Trust. According to Duncan, the Buyer will use this property as a warehouse/distribution center for Bicycle Warehouse, which is a Top 100 Nationwide bicycle retailer. The property is their eighth location and will house their corporate offices, distribution warehouse and central service center. It also allows them to expand their e-commerce, retail stores and local delivery services.
"This was a very unique opportunity," stated LaChance. "This two-building project was in excellent condition and located at a signalized corner. The property was on the market for less than thirty (30) days and we received multiple offers."
The property is located at 680 West Bradley Avenue and 1675 North Johnson Avenue in El Cajon.
About Voit Real Estate Services
VVoit Real Estate Services is a privately held, broker owned Southern California commercial real estate firm that provides strategic property solutions tailored to clients' needs. Throughout its 45+ year history, the firm has developed, managed and acquired more than 64 million square feet, managed $1.4 billion in construction projects and completed in excess of $48.1 billion in brokerage transactions encompassing more than 46,000 brokerage deals. Voit's unmatched expertise in Southern California brokerage, investment advisory, financial analysis, and market research enable the firm to provide clients with forward looking strategies that create value for a wide range of assets and portfolios. Further information is available at www.voitco.com.