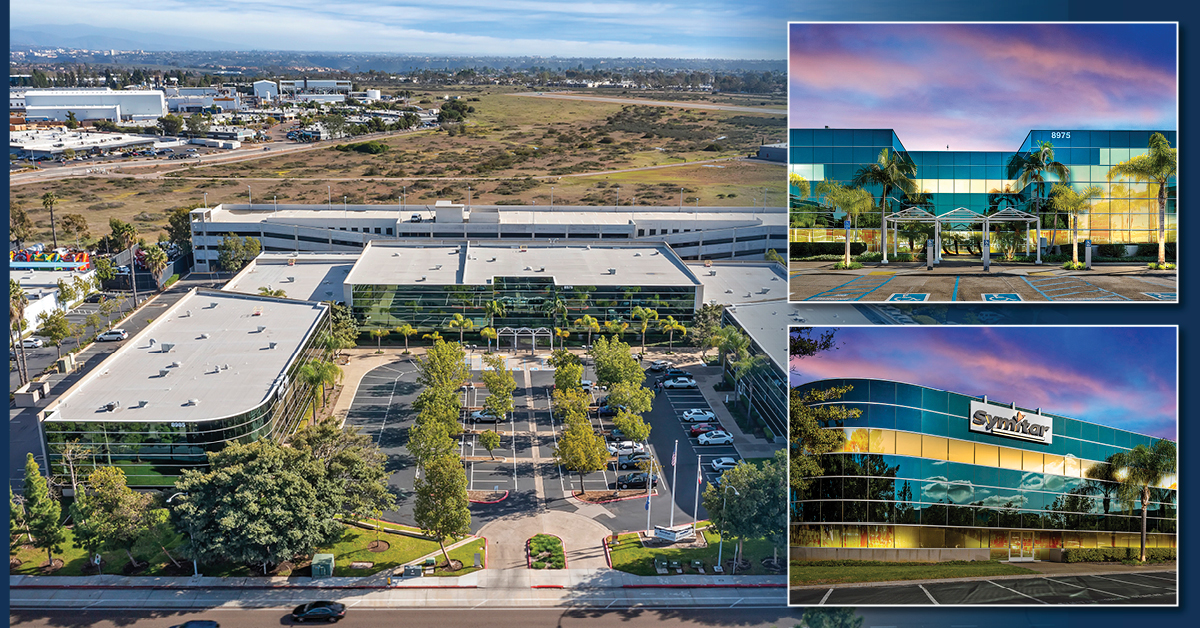 San Diego, Calif., (August 24, 2022) – Brandon Keith, Senior Vice President, and Randy LaChance, Executive Vice President, of Voit Real Estate Services' San Diego office successfully directed the $27.5 million sale of a 95,000 square-foot, two-building corporate office project in San Diego, California, on behalf of the seller, Jack Henry & Associates, Inc. (Nasdaq: JKHY), based out of Monett, MO. The buyer, Sharp Healthcare, Inc., is one of San Diego's largest health care providers and was represented by Michael LaBelle of Savills USA. Sharp intends to convert most of the property to medical space, according to Randy LaChance of Voit.
"Sharp Healthcare already has a significant presence in the Kearny Mesa market. Due to the recently updated Kearny Mesa Community Plan, the surrounding area is poised to see significant residential growth over the next 10+ years, and this central location will allow Sharp to service that growing Kearny Mesa population," according to Brandon Keith. "The subject property located at 8975 – 8985 Balboa Avenue offers easy access from the I-15 and 163 freeways and is unique in that it offers an above standard parking ratio of 4.5 spaces /1,000 square feet of building. Ample parking is a critical requirement for medical service providers and often hard to find."
According to Randy LaChance, "The buildings offered additional features conducive to medical space conversion, including high ceiling heights, heavy power, and a large back-up power generator."
About Voit Real Estate Services
Voit Real Estate Services is a privately-held, broker-owned Southern California commercial real estate firm that provides strategic property solutions tailored to clients' needs. Throughout its more than 50-year history, the firm has completed in excess of $57 billion in brokerage transactions encompassing more than 53,500 brokerage deals. Voit's unmatched expertise in Southern California brokerage, investment advisory, financial analysis, and market research enable the firm to provide clients with forward looking strategies that create value for a wide range of assets and portfolios. Further information is available at www.voitco.com.
# # #