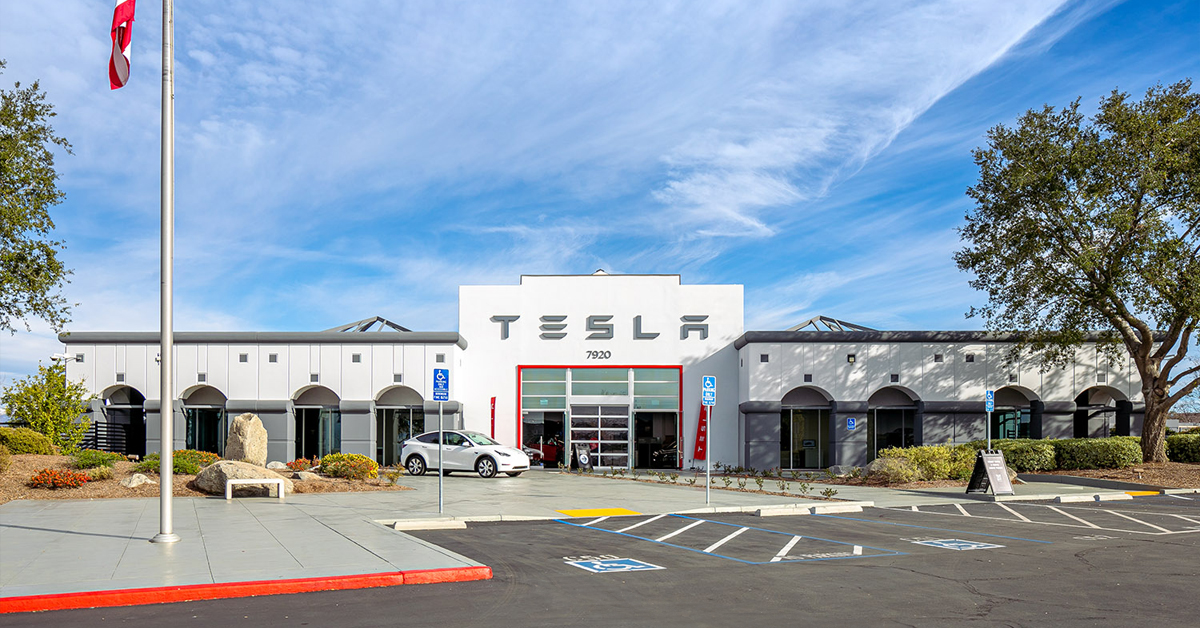 Riverside, CA, (October 13, 2023) – Michael Hefner, Executive Vice President, of Voit Real Estate Services' Anaheim office successfully directed the $21,000,000 acquisition of 53,116 square foot industrial building on a 10.32-acre parcel of land in Riverside, Ca. Hefner represented the buyer, NKL & D, LLC, who acquired the property to satisfy a 1031 Tax Deferred Exchange. The seller, JRC Real Estate Investment, LLC, out of Corona, was represented by Ryan Swanson and Todd Swanson of Lee & Associates.
The $21M purchase price equates to $47.82 per square foot for the land area, which is also zoned for Business and Manufacturing Park Development. NKL & D, LLC will hold the property, which is currently leased to Tesla and used as a sales, service and delivery center, as a long-term investment.
The property is located at 7920 Lindbergh Drive in Riverside, California.
About Voit Real Estate Services
Voit Real Estate Services is a privately held, broker-owned Southern California commercial real estate firm that provides strategic property solutions tailored to clients' needs. Throughout its more than 50-year history, the firm has completed in excess of $60 billion in brokerage transactions encompassing more than 55,000 brokerage deals. Voit's unmatched expertise in Southern California brokerage, investment advisory, financial analysis, and market research enable the firm to provide clients with forward-looking strategies that create value for a wide range of assets and portfolios. Further information is available at www.voitco.com.