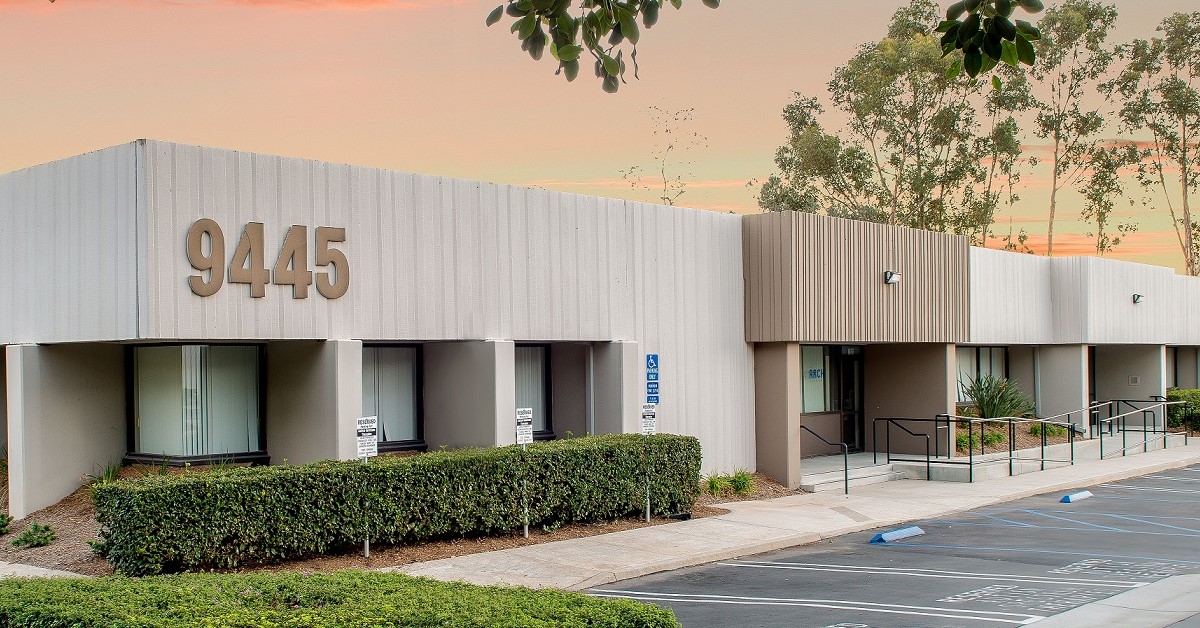 The buyer, value-add investment firm Hill Properties, plans to implement significant improvements to transform the asset into a unique, state-of-the-art environment.
San Diego, Calif., (August 1, 2019) – Voit Real Estate Services has successfully directed the sale of Futura Business Park, a three-building multi-tenant office property totaling 51,229 square feet in the Kearny Mesa submarket of San Diego, California for a total consideration of $11.2 million.
Randy LaChance, Ryan Bracker, and Arthur Bleier of Voit's San Diego office represented both the buyer, La Jolla-based Hill Properties, and the seller, Otay Terminal – Farnham St., LLC , in the transaction.
"This sale represents continued strength in the sought-after Kearny Mesa submarket, which benefits from San Diego's record low unemployment rate of 3.8 percent," says Randy LaChance, Senior Vice President, SIOR, at Voit Real Estate Services. "With 90 percent occupancy among a diverse roster of tenants, this asset delivers immediate stable cash flow as well as a tremendous opportunity for future value creation."
The new owner, Hill Properties, plans to implement significant upgrades to the property, including exterior and interior improvements, as well as a repositioning into a more creative offering to meet current tenant demand.
"Hill Properties specializes in the selective acquisition of well-located, functional properties that are poised for value creation through our proven execution," says Jason Hill, a principal at Hill Properties. "Futura Business Park meets this criteria based on its location directly off the I-15 freeway and across the street from the new Kaiser hospital. After acquiring this asset well below replacement cost, we now plan to invest significantly into Futura in order to create a unique, state-of-the-art environment for our tenants."
The single-story property is designed with an extensive glass line and multiple entry points to accommodate a variety of suite sizes, which deepens the opportunity to build out creative suites that attract new tenants from a variety of sectors, according to LaChance.
"San Diego County is of the most populous and diverse economic regions in the country, fueled by biotechnology, international trade, high tech, defense, tourism and a host of other industries," says LaChance. "This property will continue to benefit from the region's growing economic base and demand for creative space."
Futura Business Park is located at 9445, 9455, and 9465 Farnham Street in San Diego, California.
About Voit Real Estate Services
Voit Real Estate Services is a privately held, broker owned Southern California commercial real estate firm that provides strategic property solutions tailored to clients' needs.  Throughout its 45+ year history, the firm has developed, managed and acquired more than 64 million square feet, managed $1.4 billion in construction projects and completed in excess of $50 billion in brokerage transactions encompassing more than 47,500 brokerage deals.  Voit's unmatched expertise in Southern California brokerage, investment advisory, financial analysis, and market research enable the firm to provide clients with forward looking strategies that create value for a wide range of assets and portfolios. Further information is available at www.voitco.com.