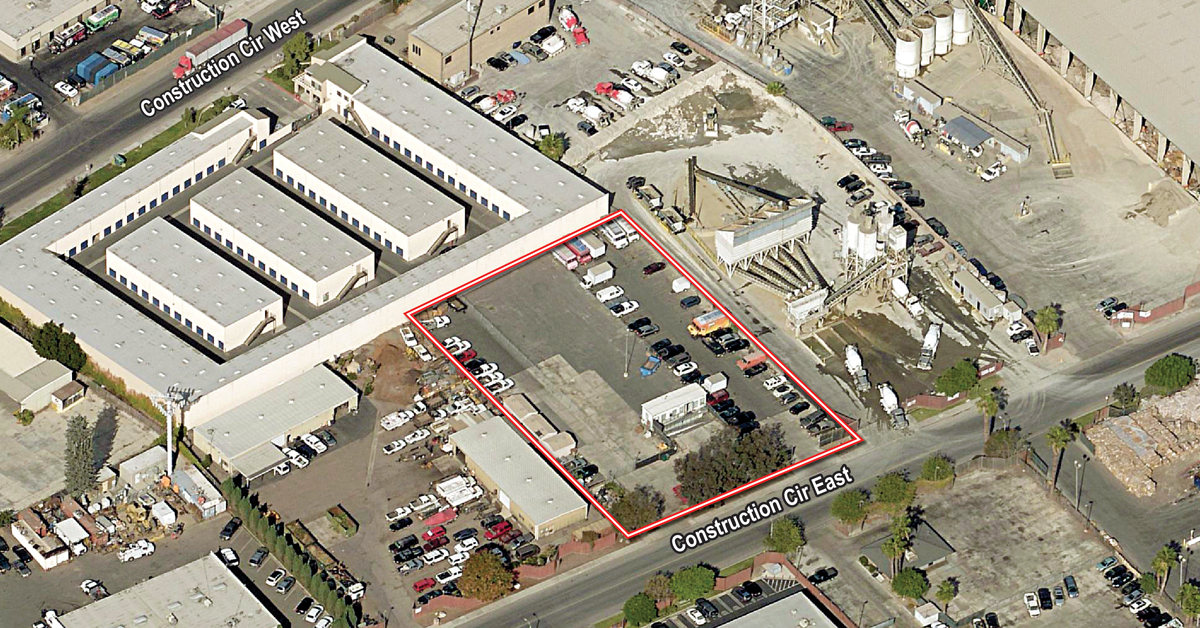 Irvine, Calif., (August 3, 2020) – Voit Real Estate Services is proud to announce that Todd Martens, Vice President based in Voit's Irvine office, along with Jeff Lunnen of Lunnen Real Estate Services, successfully directed the $4.4 million sale of a 44,866 square-foot industrial site in Irvine. Todd and Jeff represented both the Seller, Chandler Aaroe, LLC, and the Buyer, Holliday Rock Co. based out of Irvine.
"Although the last several months have presented many challenges, with the right partnership and broad market knowledge, Jeff and I were able to coordinate a mutually beneficial deal for both the Buyer and Seller on this 44,866 SF industrial property sale in Irvine," commented Todd Martens. "The Seller, Chandlers Corp, was shifting their business model during a period of unknown market balance. Within a month of listing the property, we were able to source the perfect Buyer, Holliday Rock, who was expanding their aggregate stone operations locally. Both the Buyer and Seller were pleased with the timing and particulars of the transactions."
Holiday Rock has been in business for over eighty years as one of the largest independent producers of asphalt, aggregate and concrete.
The property is located at 16221 Construction Circle E. in Irvine.
About Voit Real Estate Services
Voit Real Estate Services is a privately held, broker owned Southern California commercial real estate firm that provides strategic property solutions tailored to clients' needs. Throughout its almost 50-year history, the firm has developed, managed and acquired more than 64 million square feet, managed $1.4 billion in construction projects and completed in excess of $52 billion in brokerage transactions encompassing more than 50,000 brokerage deals. Voit's unmatched expertise in Southern California brokerage, investment advisory, financial analysis, and market research enable the firm to provide clients with forward looking strategies that create value for a wide range of assets and portfolios. Further information is available at www.voitco.com.
# # #