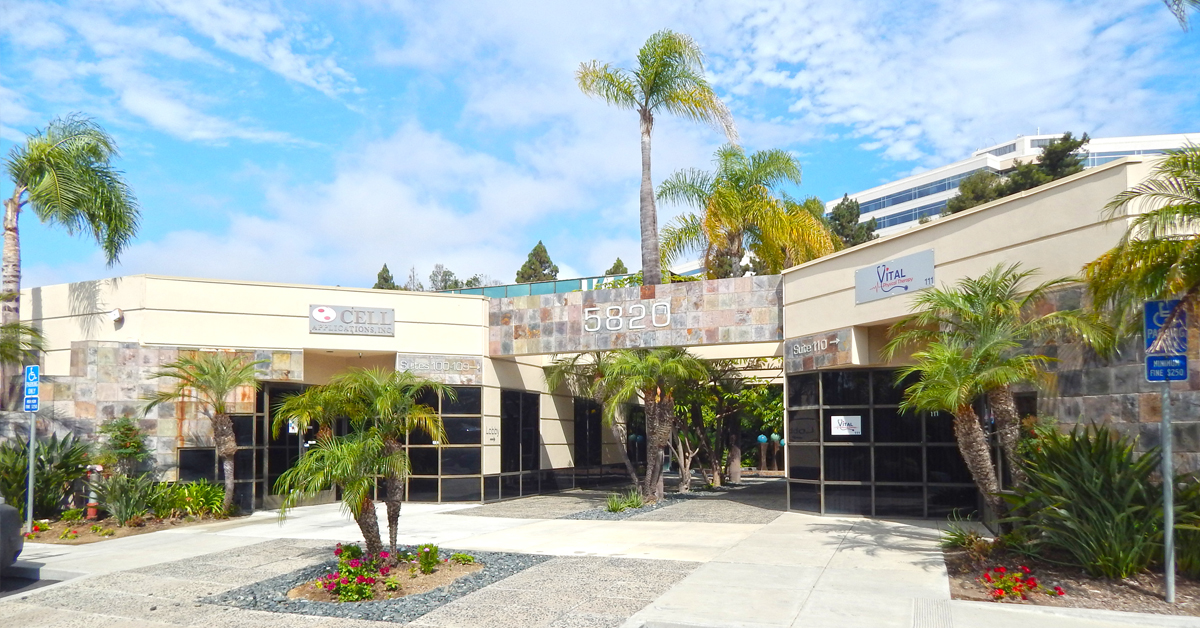 San Diego, Calif., (April 21, 2020) – Voit Real Estate Services is proud to announce that Todd Holley, Senior Vice President & Partner, and Cale Berg, Vice President, both in the San Diego office, successfully directed the $3.5 million sale of two R&D buildings totaling 12,569 square feet, on behalf of the buyers, both based out of San Diego. The first buyer, Avenir Immobilier, Inc., was represented by Todd Holley of Voit Real Estate Services and will use this property as a lab, according to Holley. The buyer, A & C Management, LLC also based in San Diego was represented by Todd Holley & Cale Berg and will use this property for Biotech. Chris Duncan, Vice President also in the San Diego office, represented the seller in both transactions.
"It was challenging working with both lab buyers to navigate the sales process during this tough time," according to Holley. "Managing the time & expectations of people under quarantine posed an interesting task."
One of the buyers had to deal with transferring funds from Canada after the border shutdown between countries. Both buyers are excited to transition into their new facilities.
The properties are located at 5820 Oberlin Drive in San Diego.
About Voit Real Estate Services
Voit Real Estate Services is a privately held, broker owned Southern California commercial real estate firm that provides strategic property solutions tailored to clients' needs. Throughout its almost 50-year history, the firm has developed, managed and acquired more than 64 million square feet, managed $1.4 billion in construction projects and completed in excess of $52 billion in brokerage transactions encompassing more than 50,000 brokerage deals. Voit's unmatched expertise in Southern California brokerage, investment advisory, financial analysis, and market research enable the firm to provide clients with forward looking strategies that create value for a wide range of assets and portfolios. Further information is available at www.voitco.com.
# # #