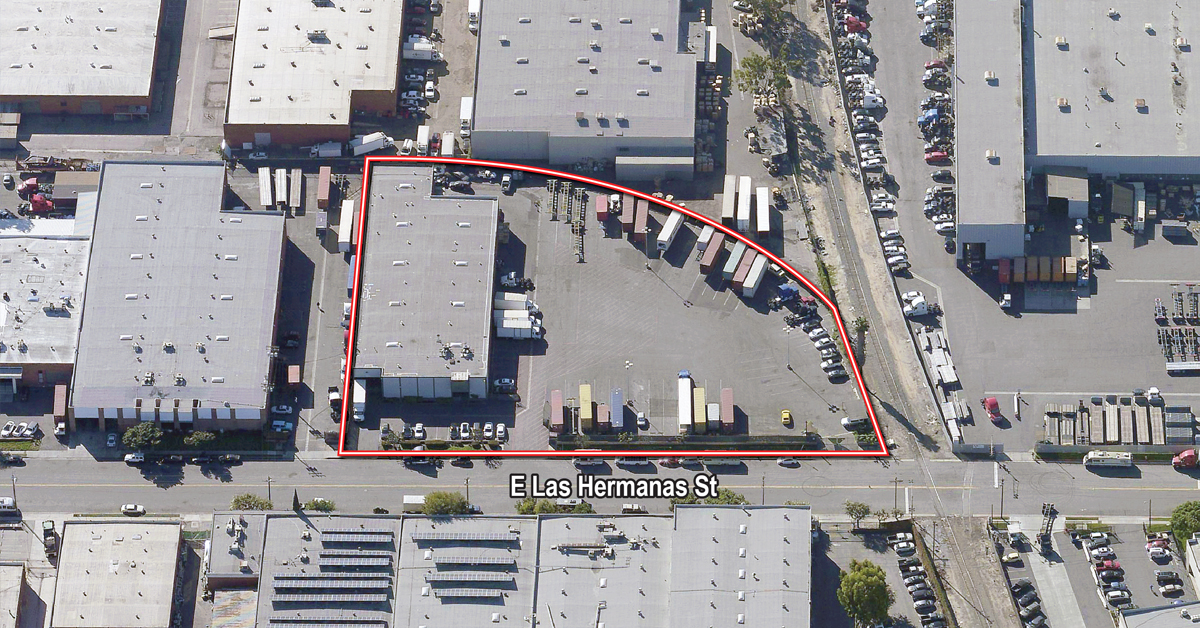 Los Angeles, Calif., (Jan. 14, 2021) – Voit Real Estate Services is proud to announce that Ryan Huguenard, Brian McLoughlin and Dave Fults out of the Los Angeles office successfully directed the $3,408,831 lease of a 108,466 SF site including a 23,735 SF industrial warehouse and excess land in Rancho Dominguez on behalf of the tenant, Lincoln Transportation Services. The 23,735 SF building sits on 2.49 acres with a significant portion of land specifically for parking of storage containers and trucks. Lincoln Transportation will use this property to expand their rapidly growing footprint in the Los Angeles South Bay Market, according to Huguenard.
"This is an incredibly unique site in the market due to its low coverage. These low coverage sites are currently in extreme demand in the South Bay market. The property is also less than 10 miles from the Ports of Los Angeles and Long Beach," commented Huguenard. "Lincoln Transportation will specifically use this site for one of their largest accounts. Some of their larger accounts include Lowe's, Burlington and Harbor Freight Tools."
The property is located at 2934 E Las Hermanas in Rancho Dominguez.
About Voit Real Estate Services
Voit Real Estate Services is a privately held, broker owned Southern California commercial real estate firm that provides strategic property solutions tailored to clients' needs.  Throughout its 50-year history, the firm has completed in excess of $53.5 billion in brokerage transactions encompassing more than 51,500 brokerage deals.  Voit's unmatched expertise in Southern California brokerage, investment advisory, financial analysis, and market research enable the firm to provide clients with forward looking strategies that create value for a wide range of assets and portfolios. Further information is available at www.voitco.com.
# # #