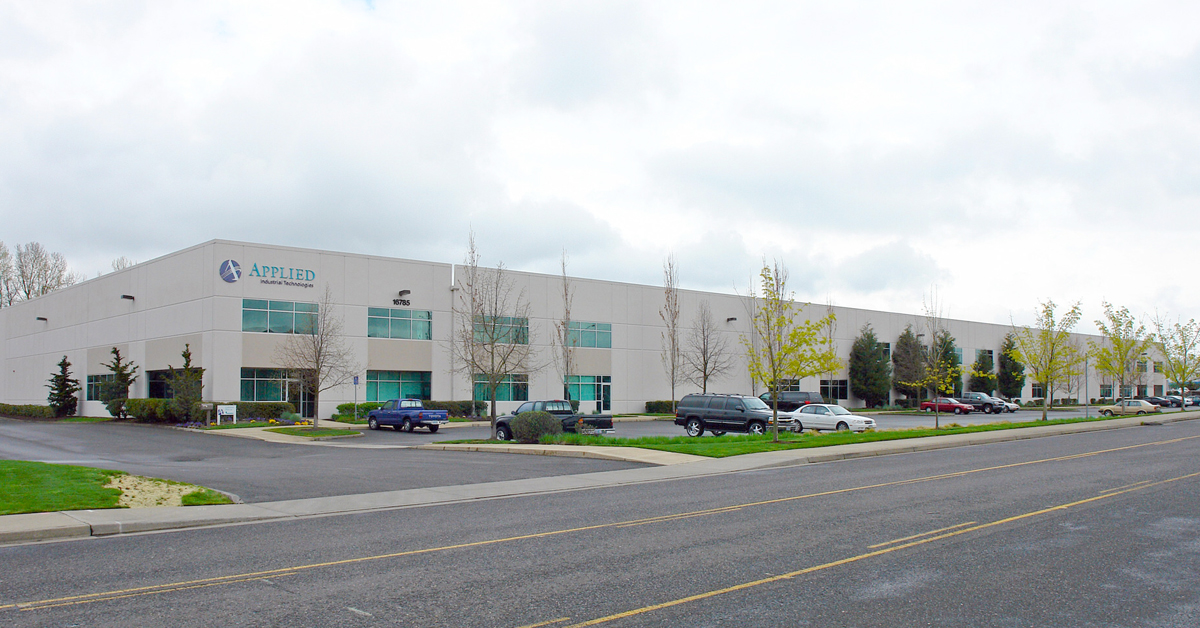 San Diego, Calif., (April 27, 2022) – Voit Real Estate Services is proud to announce that Jeff Saywitz and Brian Mulvaney, Senior Vice Presidents & Partners, in the San Diego office successfully directed the $3.2 million lease of a 69,820 square-foot industrial warehouse in Portland, Oregon, on behalf of the tenant, Applied Industrial Technologies, based out of Cleveland, Ohio. The tenant will continue to utilize this property as one of its main distribution center hubs to service its clientele in the Pacific Northwest, according to Saywitz. The lessor was represented by Tom Talbot and Scott Murphy of Kidder Mathews.
The property is located at 16785 NE Mason Street in Portland, Oregon.
About Voit Real Estate Services
Voit Real Estate Services is a privately held, broker-owned Southern California commercial real estate firm that provides strategic property solutions tailored to clients' needs. Throughout its more than 50-year history, the firm has completed in excess of $57 billion in brokerage transactions encompassing more than 53,500 brokerage deals. Voit's unmatched expertise in Southern California brokerage, investment advisory, financial analysis, and market research enable the firm to provide clients with forward looking strategies that create value for a wide range of assets and portfolios. Further information is available at www.voitco.com.
About The Tenant Rep. Group
The Tenant Rep. Group at Voit Real Estate Services, overseen by 30+ year industry veteran Jeff Saywitz, exclusively represents tenants and users of commercial real estate throughout San Diego County and the United States. For more information on Jeff and his team, please visit www.voittrg.com.