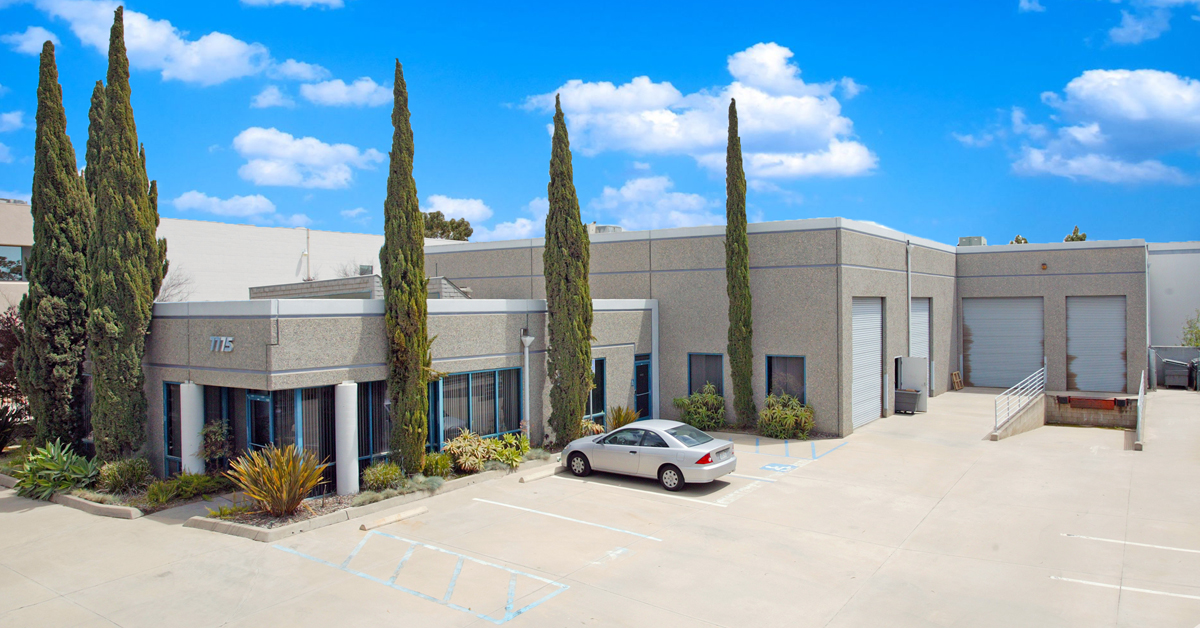 San Diego, Calif., (August 10, 2020) – Voit Real Estate Services is proud to announce that Todd Holley, Senior Vice President & Partner in the San Diego office, successfully directed the $2,700,000 sale of an 11,270 square-foot R&D building in San Diego. The seller, Just Blown Away, Inc., was represented by Voit's Holley and the buyer, SD Wood Cabinet, was represented by Chris Nelson & Sam Sukut with IPCRE.  According to Holley, the seller is retiring and the buyer will use this property as a warehouse & showroom for their marble and cabinet services.
"While conducting business in the wake of COVID-19 has presented many challenges, managing the timeline of the sale process along with my client's expectations were instrumental in crossing the finish line," commented Holley.  "The property had been in escrow earlier in the year but fell through when the state lockdown orders went into effect due to the pandemic."
Holley was able to procure another buyer who was a perfect fit and get the transaction completed. And the buyer is excited to transition into their new facility.
The property is located at 7775 Arjons Drive in San Diego.
About Voit Real Estate Services
Voit Real Estate Services is a privately held, broker owned Southern California commercial real estate firm that provides strategic property solutions tailored to clients' needs.  Throughout its almost 50-year history, the firm has developed, managed and acquired more than 64 million square feet, managed $1.4 billion in construction projects and completed in excess of $52 billion in brokerage transactions encompassing more than 50,000 brokerage deals.  Voit's unmatched expertise in Southern California brokerage, investment advisory, financial analysis, and market research enable the firm to provide clients with forward looking strategies that create value for a wide range of assets and portfolios. Further information is available at www.voitco.com.
# # #