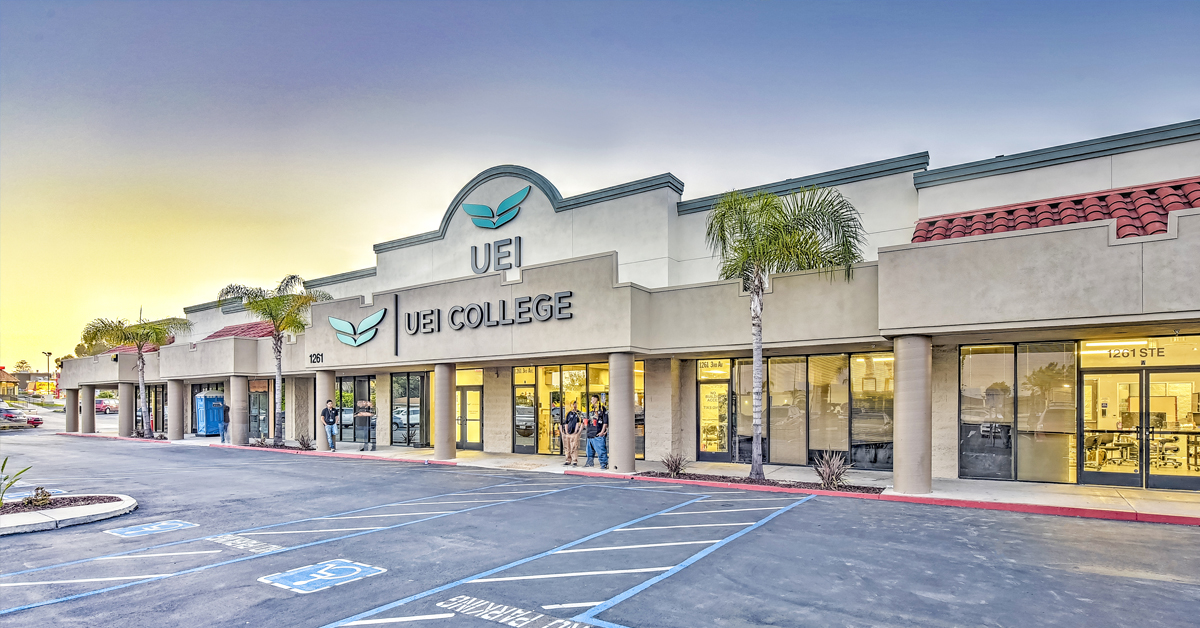 San Diego, Calif., (Dec. 7, 2020) – Voit is proud to announce that Robert Vallera, CCIM, Senior Vice President & Partner in the San Diego office recently directly the $10M sale of a 42,000 square-foot net leased commercial building on a 3.42 acre lot on the west side of Chula Vista (apn 619-222-57) on behalf of the buyer.
The property was acquired by FUGU, LLC, represented by Vallera and the seller was G8 Commercial Fund, LLC, represented by Matt LoPiccolo and Matt Pourcho of CBRE. David Temko of C2 Commercial arranged the acquisition financing of $4,995,000.
The 42,000 SF concrete block building was originally constructed in 1975 with a multi-million dollar renovation in 2019. Current tenants include Samsung Semiconductor and the national vocational school UEI College, which has experienced substantial enrollment growth in 2020.
The buyer has retained the team of Tracy and Kimberly Clark of Voit Real Estate Services to serve as leasing agents for a vacant 4,300 SF suite at the property.
The property is located at 1261 Third Avenue in Chula Vista.
About Voit Real Estate Services
Voit Real Estate Services is a privately held, broker owned Southern California commercial real estate firm that provides strategic property solutions tailored to clients' needs.  Throughout its almost 50-year history, the firm has developed, managed and acquired more than 64 million square feet, managed $1.4 billion in construction projects and completed in excess of $52 billion in brokerage transactions encompassing more than 50,000 brokerage deals.  Voit's unmatched expertise in Southern California brokerage, investment advisory, financial analysis, and market research enable the firm to provide clients with forward looking strategies that create value for a wide range of assets and portfolios. Further information is available at www.voitco.com.
# # #