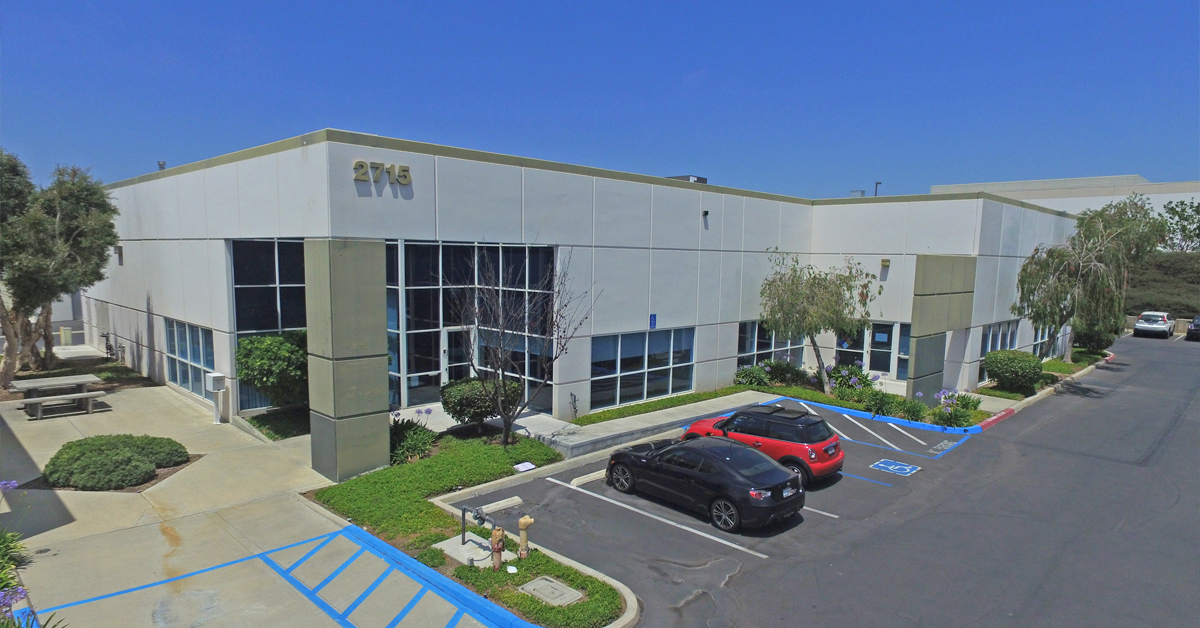 San Diego, Calif., (February 3, 2020) – Voit Real Estate Services is proud to announce that Brian Mulvaney, SIOR, CCIM, Senior Vice President & Partner, and Josh West, Vice President & Partner, in the San Diego office successfully directed the $1.5 million lease of a 11,472 square-foot flex building  in Carlsbad, on behalf of the Hilltop Group, based out of San Marcos. The Tenant, Serametrix Corporation, based out of Carlsbad was represented by James George and will use this property to expand their operations in North County, according to Josh West.
"The Carlsbad market continues to see an increase in life science uses and tenant expansion facilitating additional growth in north San Diego County," according to Brian Mulvaney.
The property is located at 2715 Loker Avenue in Carlsbad.
About Voit Real Estate Services
Voit Real Estate Services is a privately held, broker owned Southern California commercial real estate firm that provides strategic property solutions tailored to clients' needs.  Throughout its almost 50-year history, the firm has developed, managed and acquired more than 64 million square feet, managed $1.4 billion in construction projects and completed in excess of $52 billion in brokerage transactions encompassing more than 50,000 brokerage deals.  Voit's unmatched expertise in Southern California brokerage, investment advisory, financial analysis, and market research enable the firm to provide clients with forward looking strategies that create value for a wide range of assets and portfolios. Further information is available at www.voitco.com.
# # #