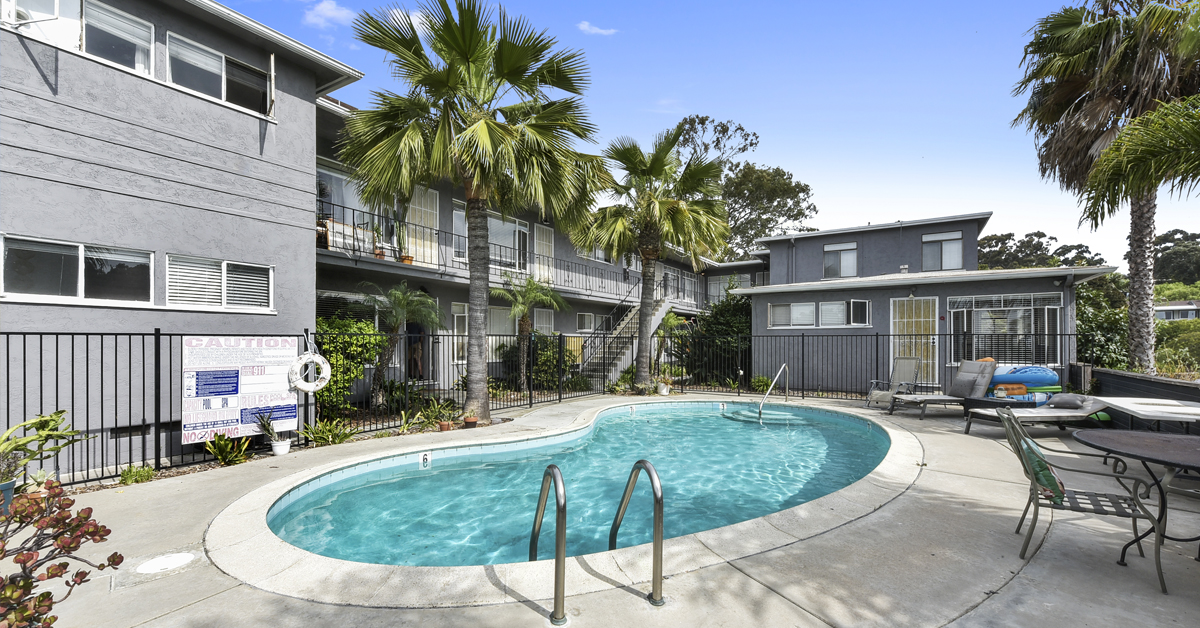 San Diego, Calif., (Nov. 9, 2020) – Robert Vallera of Voit Real Estate Services has successfully directed the sale of a 13-unit apartment complex on the west side of San Diego's Mission Hills neighborhood for $3.4 million.
Robert Vallera, CCIM, Senior Vice President & Partner in Voit's San Diego office represented the seller, FUGU, LLC, in the transaction. The complex was acquired by PGP Holdings RL, LLC.
The apartments were constructed in 1960 on a 20,003 square-foot lot. The two-story building features Mid-Century Modern design details, a large front courtyard and a swimming pool with views towards Point Loma and Lindbergh Field to the southwest.
The apartment complex is located at 3812 Keating Street in San Diego (apn 451-013-11-00).
About Voit Real Estate Services
Voit Real Estate Services is a privately held, broker owned Southern California commercial real estate firm that provides strategic property solutions tailored to clients' needs. Throughout its almost 50-year history, the firm has developed, managed and acquired more than 64 million square feet, managed $1.4 billion in construction projects and completed in excess of $52 billion in brokerage transactions encompassing more than 50,000 brokerage deals. Voit's unmatched expertise in Southern California brokerage, investment advisory, financial analysis, and market research enable the firm to provide clients with forward looking strategies that create value for a wide range of assets and portfolios. Further information is available at www.voitco.com.
# # #