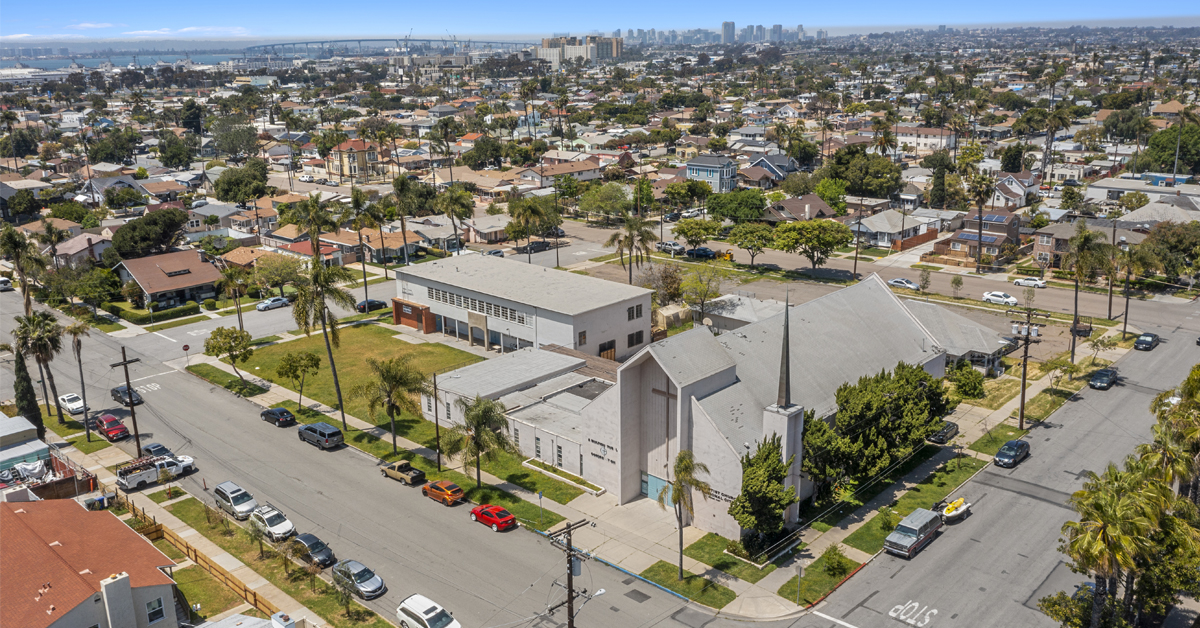 San Diego, California, October 9, 2023 – Robert Vallera, Senior Vice President and Partner, of Voit Real Estate Services' San Diego office successfully closed the $4,000,000 sale of a 20,243 square-foot church sanctuary and adjacent educational building covering an entire city block in National City on behalf of the seller, the First Baptist Church of National City. The buyer, Casa de Oracion, was represented by Eric Knowles and Robert Fletcher of the brokerage firm Kidder Matthews. The buyer is a growing church congregation that plans to renovate and utilize the existing facilities and will take advantage of the 1.43-acre site to accommodate future growth.
A half-dozen bidders including churches, residential developers and a school pursued the full city block bounded by East 6th and 7th Streets and F and G Avenues, according to Vallera. Casa de Oracion appeared to be the best fit for the property, the seller, and the surrounding community.
The property is located at 635 East 7th Street, National City, CA 91950.
About Voit Real Estate Services
Voit Real Estate Services is a privately-held, broker-owned Southern California commercial real estate firm that provides strategic property solutions tailored to clients' needs. Throughout its more than 50-year history, the firm has completed in excess of $60 billion in brokerage transactions encompassing more than 55,000 brokerage deals. Voit's unmatched expertise in Southern California brokerage, investment advisory, financial analysis, and market research enable the firm to provide clients with forward looking strategies that create value for a wide range of assets and portfolios. Further information is available at www.voitco.com.