REO World expands their Corporate Offices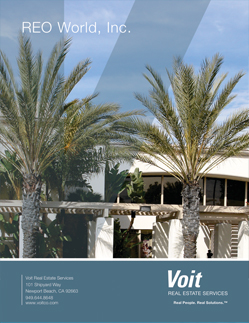 Download PDF
Challenge:
REO World® is the premier asset management company representing foreclosed properties across the United States, based in Orange County. With the consistent growth of home foreclosures, REO World gladly needed to expand their corporate offices to stay up with the demand and to service their accounts. They required over standard parking at a ratio of 8.5:1000.
Solution:
Doug Killian of Voit Real Estate Services was engaged as REO World's exclusive real estate agent to identify all properties for sale and for lease that could accommodate their specific office space needs and the 8.5:1000 parking requirement.
Result:
Killian was able to uncover two unique 20,000 square foot "off market" buildings that could accommodate REO World's over standard parking requirement (free of charge). This ultimately created the necessary leverage to negotiate a new lease which was 12% under current market.