Success in selling 221,000 square feet of property to multiple buyers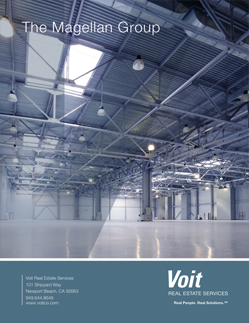 Download PDF
Challenge:
Assist The Magellan Group in the development and sale of 221,000 square feet of new industrial buildings. This property consisted of 25 separate buildings ranging from 5,117 to 23,816 square feet. The value of this property was $45 million.
Solution:
Voit implemented a broad target marketing program to get this project started. To better their chances of finding potential clients, Voit started door-to-door foot canvassing. Voit researched the general area to come up with the best prospects to target for these properties and to get as many deals made prior to construction completion as possible.
Result:
Voit was able to sell 13 of the 25 buildings before the construction was complete. They sold an additional seven buildings shortly after construction completion. On top of selling 20 of these buildings in a deteriorating market, which exceeded the client's expectations, Voit also represented nine of the buyers in this transaction.