Successful sale of 506,490 square foot property to all-cash buyer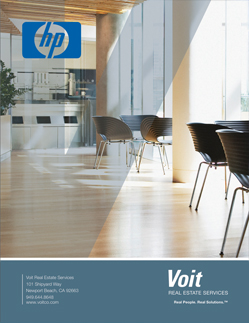 Download PDF
Challenge:
Sell a 506,490 square foot hi–tech warehouse property within 75 days. This $14 million manufacturing facility owned by Hewlett-Packard and located on 30 acres of land, needed to be sold to a qualified all-cash buyer in a short term sale and leaseback during a very challenging market.
Solution:
Voit understood this property provided potential tenants with above standard amenities that included 100% A/C facility, 21 KVA power, epoxy coated (ESD) floors, 25-35′ ceiling height and ESFR sprinkler system. Voit used these amenities to entice prospective tenants to look at this property. Voit discovered a need to Overton Moore and pursued them and capitalized on the need for this property, as well as the desire for Hewlett-Packard to sell it immediately.
Result:
Voit was successful in selling this large property within 75 days. Voit's sale of this half million square foot property was the largest short term sale, hi-tech property sold within the Silicon Valley since the same property was originally sold years earlier.