Rebuilding a post-war, post-aerospace corridor with job-generating manufacturing and warehouse users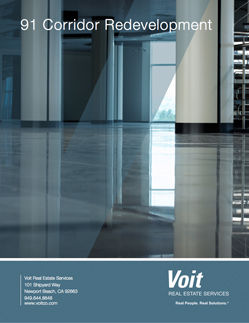 Download PDF
Challenge:
Revitalize an entire corridor of the 91 Freeway with new uses after Southern California's aerospace industry began vacating their locations. Create new job opportunities for the area's former aerospace workers left unemployed by the change.
Solution:
Voit's brokerage professionals, particularly Rob Socci, created relationships with the aerospace companies, becoming the leasing representatives who accomplished more than two dozen major transactions of up to 53 acres each. Voit also worked with the City to ensure that potential buyers were assisted with all available redevelopment programs.
Result:
Voit resold properties formerly owned by Northrop Corporation, Rockwell International, Boeing, and Hughes Electronics to revitalize the area. The City even provided job training to one of the new users in order to reach out to the local community to invigorate employment opportunities. The transformation was dramatic, and Voit's professionals continue to work in that market as industry and warehouse uses and needs change over time.